Day… 12?: Wherein Joat fails back in time.
---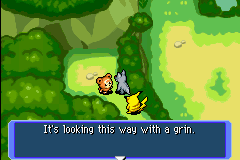 Well, Reddybear is awfully happy for recently having his face pounded in.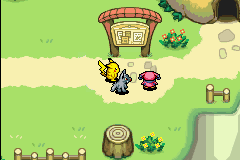 I was wondering where ve was.
| | |
| --- | --- |
| | Snubbull: You know what? The jobs on the Bulletin Board… |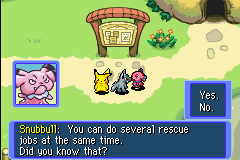 A bit late for that tutorial.
| | |
| --- | --- |
| | Snubbull: Oh, you already knew? That's OK, then. |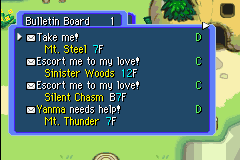 "Take me! In your arms!"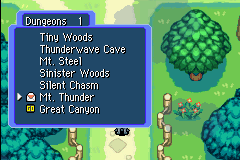 That said, not sure how smart it is to grind there , but…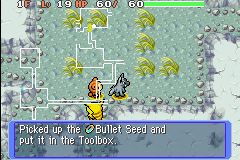 Interesting. Getting a lot of TMs, lately.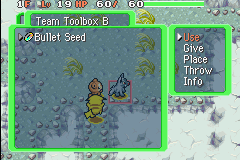 As I thought, nobody in the group can even use this one.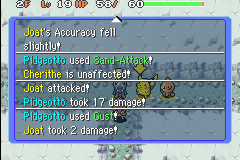 It is nice to actually be a strong member of the team, really. Even if it does give me less to snark about.
…And then I made a mistake.
During this run, I got knocked out and, rather than just let it play out as normal, I decided to go ahead and reload from the last time it asked me whether I wished to save (since, were I playing the cartridge and that happened, I would likely have reset the game and started from my last save). Problem is, the last time I ACTUALLY saved was right after doing all the dojo stuff. I did not save at the end of that day. And there is no "undo" function when it comes to loading a save state. So… yeah. Welcome back to day 12!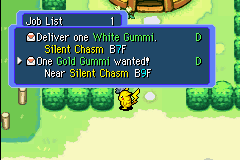 Alright! A new beginning! Pokémon Mystery Delivery Service, go!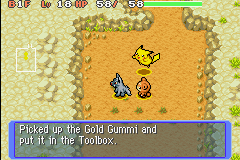 Well, that was not difficult to find.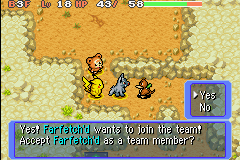 …Huh. Well, okay, then. Not sure whether to call Farfetch'd a joke character still or not.
Well, interesting!
Funnily enough, though Farfetch'd is legendary for being a joke character, it is, more specifically, legendary for being a joke character by the standards of single-stage or final-evolution Pokémon. However, given the premise of this game, that will not be a factor for the time being. Heck, I'd probably use Farfetch'd after this if not for, well… Reddybear wins.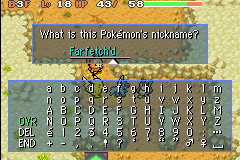 Don't worry, I won't name it "Dux." Though I was briefly tempted, just as a sort of historical gag.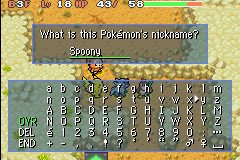 Given Farfetch'd's legendary skill with a leek (say what you will about its power, but I'd like to see anyone else try to cut down a small tree with a green onion stalk), I feel it only fitting to name him after the greatest swordsman who ever lived.
Also, fun fact: I strongly considered using Farfetch'd for this run instead of Poochyena. I do find Farfetch'd rather charming. Like I said, I seem to favor the underdogs, in the Pokémon world. Perhaps another time, in another game.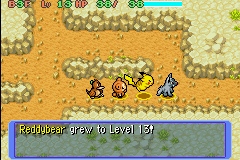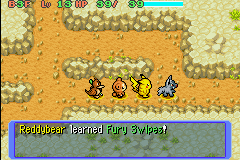 And still one less HP than the Level 10 Spoony.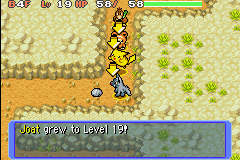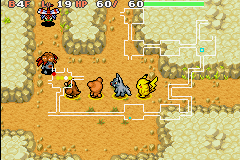 Go, Spoony! GO, GO, GO!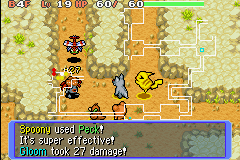 Woo!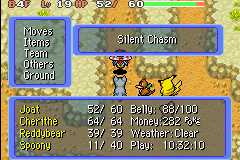 I think he may lack the luck of his namesake, though.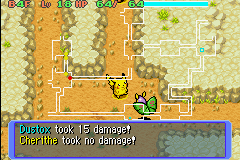 Of course she did.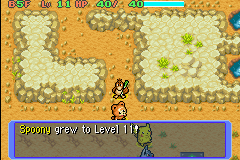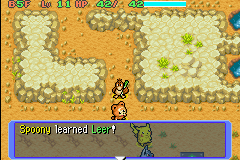 Leer? Really? That doesn't sound so…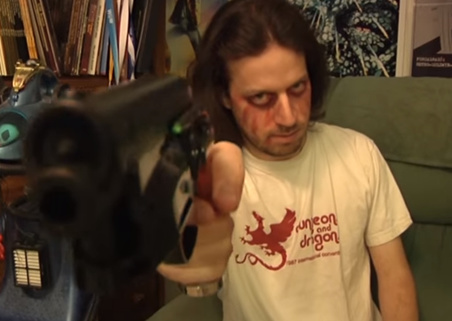 Screenshot from a video by Noah Antwiler
Oh.
Never mind.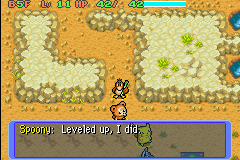 Like Yoda, you are speaking.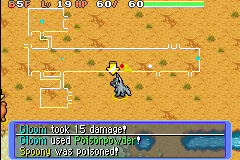 Oh dear. At least this isn't old-school D&D, else we'd have to roll up a new Farfetch'd.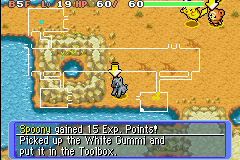 Woo!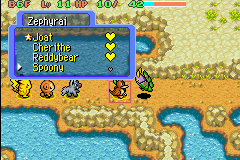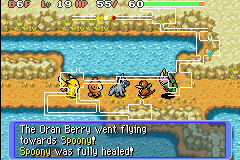 Thankfully, Spoony is not, in fact, too stupid to eat.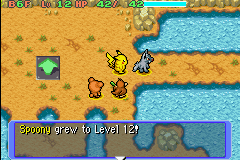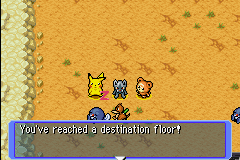 This is too perfect…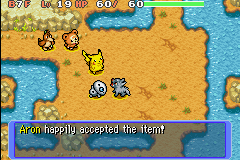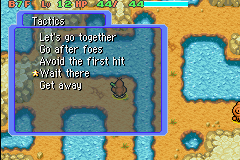 And no, I did not say for him to stay until after he had split up and would have gotten even farther away if I had not issued that command.
Separations in this game happen so oft, it seems, I am debating on whether I should even mention them, at this point.
Also, why is Farfetch'd blocked by water? He is both Flying-type and, y'know, a duck .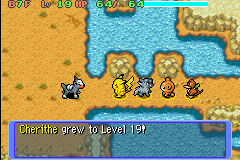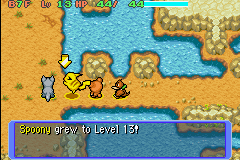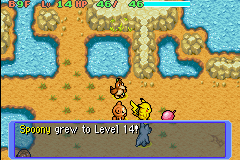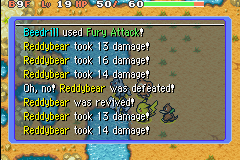 That was with Reddybear initially at full health.
…Yeah, multi-hit moves in this game are broken. For some reason, they deal roughly as much as a normal attack per hit . How did that get past QA testing, exactly? I mean, at least stuff like F.E.A.R. requires a very specific setup, so I can see why that would slip past, but multi-hit moves are not exactly rare.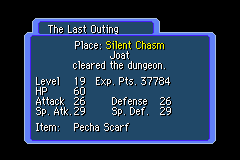 Oh well. Victory is ours!
Got Max Elixir, 200 PoKé, and 30 rescue points.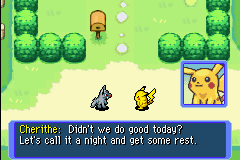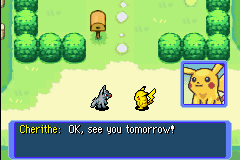 I'm kinda sad to see Spoony leave the party. It's nothing personal, Spoony, so do not think of this as BETRAYAL!