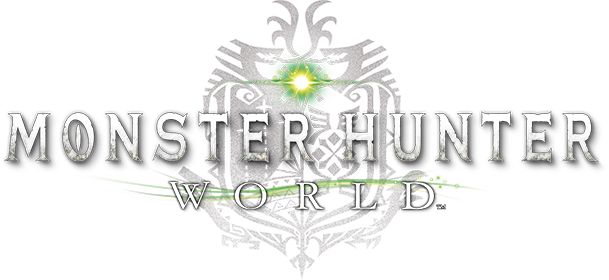 Monster Hunter: World is the latest game in Capcom's long-running Monster Hunter series of games. Initially revealed at E3 2017, Monster Hunter: World eschews many of the limitations that hampered the games on handhelds while adding a whole lot of quality of life improvements and removing a lot of unnecessary cruft, all while maintaining the series' outstanding core gameplay.
World is the start of the fifth generation of Monster Hunter games, bringing with it new locations, new monsters, but surprisingly, no new weapons. Instead, focus has been placed on making the existing 14 weapons more fluid and impactful without changing them too much.
I intend to go from the start of the game to the end of the story, potentially with some bonus missions following afterwards.
As far as weapons go, I will do a showcase video for each and every one, although I'm not fully practiced in all 14, so some weapons may get more love in actual missions than others. I'll make my best effort at showing off what I can for weapons I use less frequently.
Updates will be weekly, provided all things go well. New updates will be uploaded to Youtube first on Saturdays, then come to Twitch on Sunday. If, at any point during this LP, Twitch decides to let us just upload videos without premiering them again, we'll have updates go up on both sites on Saturdays.
Monster Hunter: World adds new ways to engage in co-op with buddies, both with the introduction of the SOS flare, and the addition of Squads, which are functionally guilds. During the LP, at certain times, I'll be posting notices in this thread denoting settings to use for an SOS Flare search for short times. If you want to join in on the LP and have a PS4 copy of the game, these notices will let you help me out on certain quests. If you were able to get in on one of these flares, let me know and you'll be credited in the video!
Also, at some point, there may be a squad made, but who knows!
I would appreciate it a lot if these rules were adhered to.
No spoilers whatsoever. If we haven't seen it yet, don't discuss it in this thread. Naturally, this doesn't mean don't discuss anything here. Basically, if it's plot related, or related to a monster or locale we haven't seen, then don't, but if it's about weapons I haven't shown off or mechanics-based (within reason), then go right ahead! If you're not sure, shoot me a message!

If you are in one of the SOS multiplayer sessions, do not mention what monster we fought. I may be recording quite a ways ahead of the LP's most recent update. It's fine to mention that you got in on one in here, and in fact, that's encouraged, but don't say "I had a load of fun fighting [monster] with you!" or "You really did awfully against [monster]". This overlaps with 1, for sure, but I'm just covering my bases here.

Don't be Youtube Man. Monster Hunter can be played in many ways. Most people are fine with this. Youtube Man is not. Sometimes I will make mistakes with regards to information. Most people will offer a correction. Youtube Man will pair that correction with a backhanded "um, actually". Basically, just don't be a jerk like Youtube Man.

ABP. Always Be Prancing.
The Episode list will link to the individual post containing the episode. From there you'll be able to choose between the Youtube and Twitch version.
Episodes labeled with "#-S" are Supplemental videos that don't need to be watched to keep up with the plot. These will be videos like the Weapon Showcases and the like.