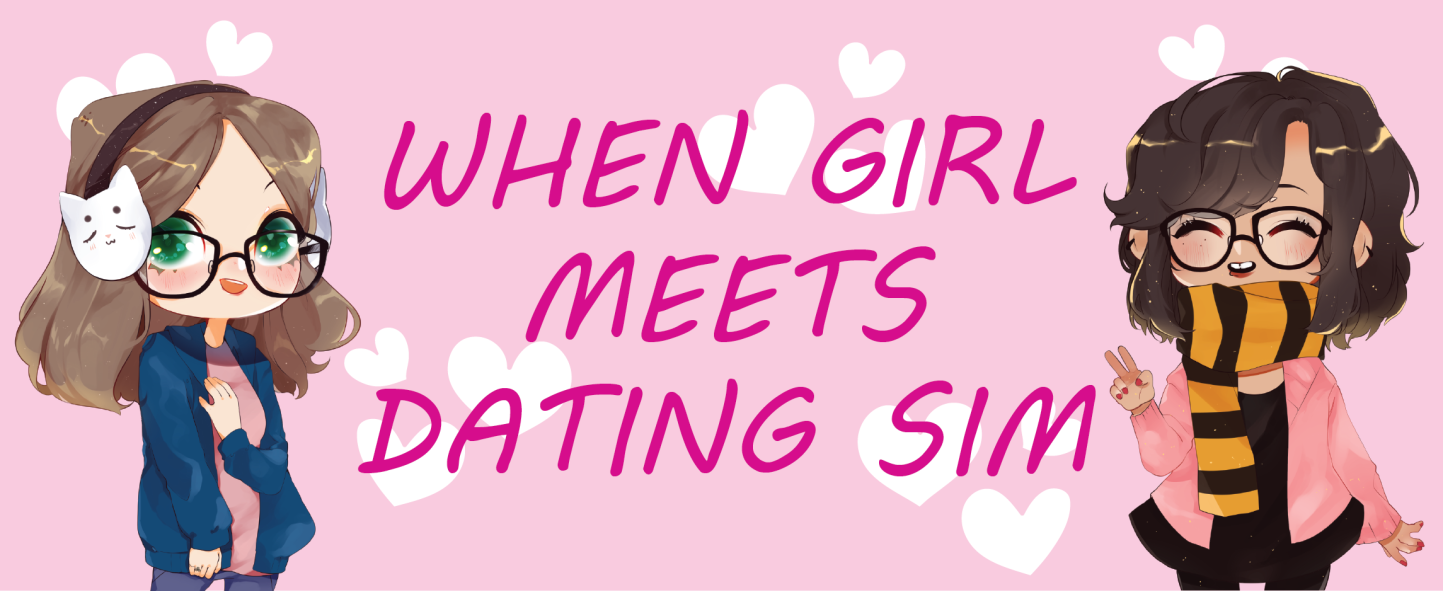 Dating sims or relationship simulation role-playing games (RS-RPG) are a sub genre of simulation video games. The common objectives between the varying games of the series is to choose a date from several character candidates and achieve a romantic relationship with said character. Dating sims and visual novels are sometimes confused for one another since their visual presentation are similar. Dating sims can involve several mechanics besides reading the story and choosing different interactions to impress the character you are wishing to woo. For example, some games include an 'attraction meter' that increases and decreases with the choices you make, time limits, statistics that improve through activities you choose to accomplish throughout the game making it possible to get different endings with characters.
Let's get down to what this LP is.
My best friend, Mel, and I will sit down together and choose the man or woman of our dreams. We will be playing through several games, choosing one mate to woo, and finishing their route (if possible). Sometimes this can become an issue due to mechanics that will become apparent as we play through the different dating sims.
Truth time, I am a dating sims addict. Having several (17 on steam, have played up to 10 on my phone, and owning a handful for the DS) I have come to love and appreciate the art of dating a virtual girl or boy of my virtual dreams. That being said I want to share what I love about them through this Lp while having a good laugh with my best friend Mel.
Let's date.

Episode 1
Episode 2
Episode 3
Episode 4
Episode 5
Episode 6
Episode 7

Epiosde 1
Episode 2
Episode 3
Episode 4
Epiosde 5
Episode 6
Episode 7
Episode 8
Episode 9
Episode10
Episode11
Other Let's Plays by us.
Let's Play Every Mario Party and Not Get A Divorce - My husband (Warmal) and I
Giant Robots Surfing The Skies - Let's Play Eureka SeveN Vol 2 The New Version - My husband, Warmal