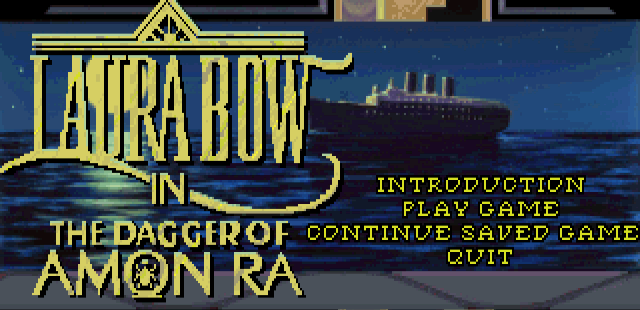 Intro
Welcome to my screenshot LP of Laura Bow: The Dagger of Amon Ra. First released in 1992, it is one of the best games ever made by Sierra before they were ultimately bought up by Activision and thrown into whichever graveyard EA threw Westwood and Pandemic into. Dagger of Amon Ra is notable because it is one of the few Sierra games that was not directly overseen by Roberta Williams. Actually, let me rephrase that: it's a good game if you have a guide. Otherwise it's full of the same cryptic 90s bullshit that permeated the industry at the time.
In this game, we'll be playing as Laura Bow, a reporter on her first case in the wild world of 1920s New York. Laura has just received her first big-city assignment, investigating a burglary (actually the theft of the titular Dagger) at the Leyendecker Museum of History. And then the murders begin. As Laura, we'll be investigating the murders, bungling everything up, smashing the patriarchy, not smashing the patriarchy at all, and generally being kind of an asshole.
I don't plan on this being a "completionist" LP in that I don't plan on going out of my way to get all of the deaths and find all of the ways in which you can render the game unwinnable (many of which can happen without you even really knowing why). Needless to say there's a ton of them.
Fair warning: this game is racist (and sexist) as all get out, partially due to the setting but also probably because the writing kind of goes out of its way to do so.
Update: LP's done!
---
Table of Contents:
Update 5: Intro Cutscene [ WATCH OR READ THIS FIRST ]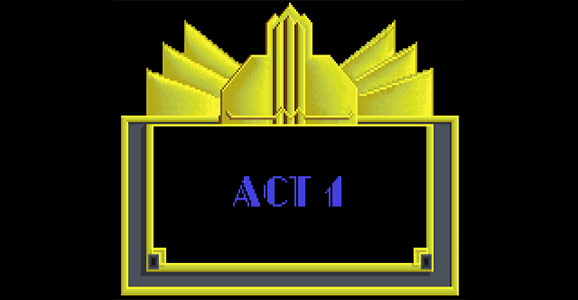 Update 1: First National Bank of Timrod's Shoe
Update 2: The Trib Only Hires Men
Update 3: In Which Timrod Realizes Automatic Screenshot Tools Exist
Update 4: End Of Act I
---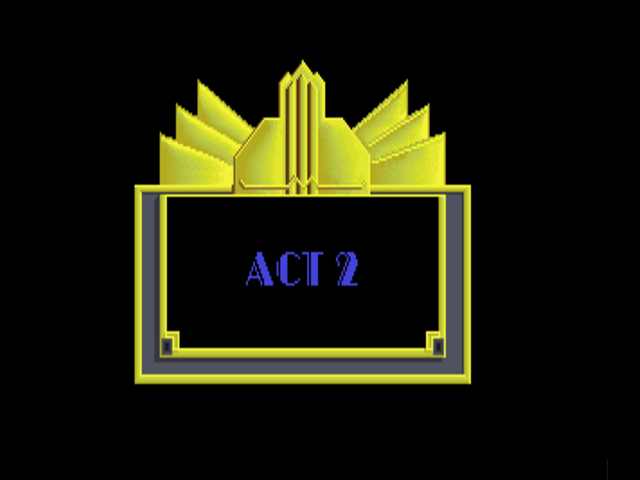 Update 6: Act II: In Which Timrod Nearly Goes Insane
Update 7: End of Act II
---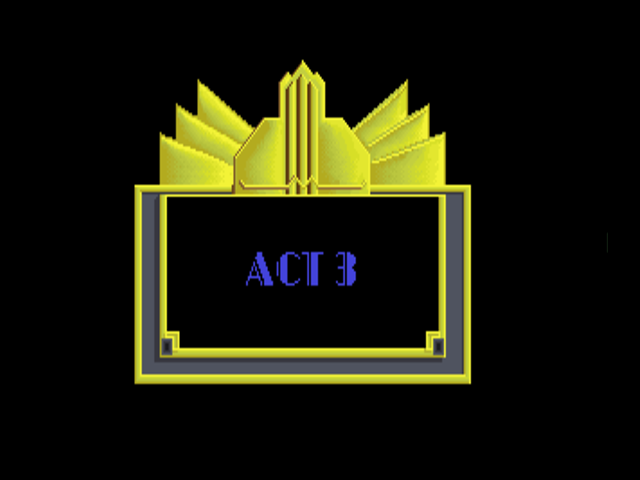 Update 8: Laura Bow: Covert Pervert
Update 9: Carrington's Office: A Study In Bad Game Design
Update 10: One Step A-Head
Update 11: The Dumbest Murder Scene
Update 12: The Waiting Game, End of Act III
---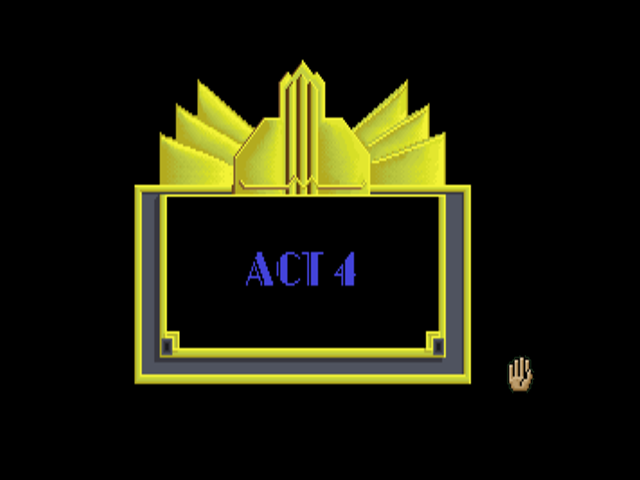 Update 13: Act IV: The Only Update
Bonus Update: Death Roundup
---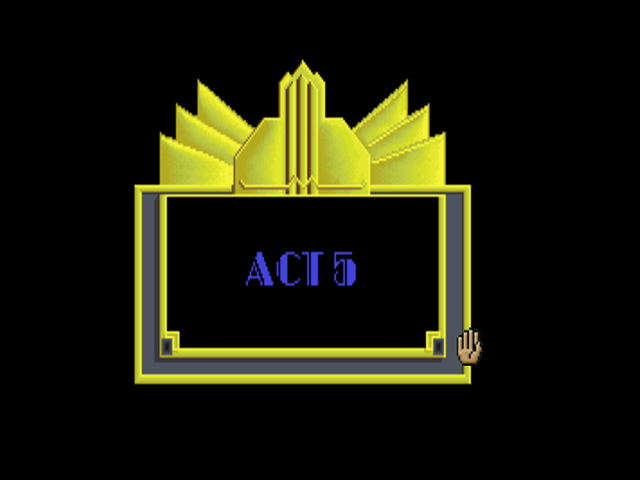 Update 14: Rex Takes A Bite Out of Crime
---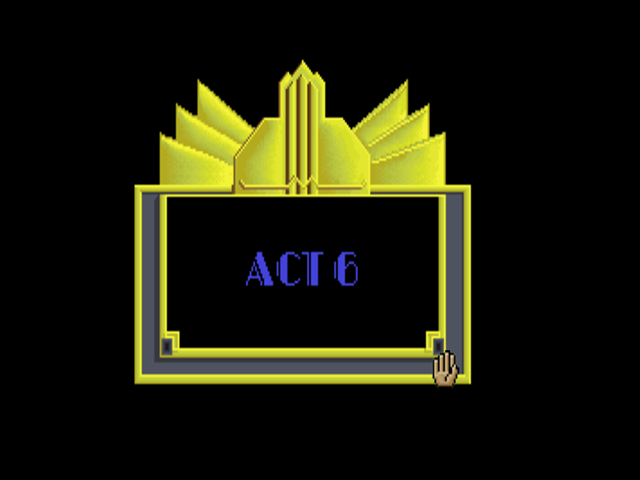 Update 15: The Last Update
---
The Cast
Note: Portraits will appear when they show up in-game.

Laura Bow:
Our intrepid protagonist. This is her second adventure game, the first being the text-based adventure The Colonel's Bequest. A complete LP of the first game is available on the LP Archive. She is the only female employee of the New York Daily Register News Tribune. Has a southern accent that borders on ridiculous.

Detective Ryan Hanrahan O'Riley:
NYPD detective and walking Irish stereotype. He is the detective assigned to the theft at the museum, but judging by his report, he doesn't seem to care about it too much. Also a sexist jerk.

Dr. Archibald Carrington III:
A British expat who recently became the director of the museum. Was one of the passengers aboard the Andrea Doria on Dr. Carter's expedition to Egypt.

Dr. Pippin Carter:
The archaeologist who initially discovered the Dagger of Amon Ra in Egypt, and the lead of the expedition to Egypt. Was one of the passengers on the Andrea Doria. He's also the head curator of the Leyendecker… and a total asshole.

Dr Olympia Myklos:
A professor employed at the Leyendecker Museum. Given her presence in the manual, she's an expert in pretty much everything… though this is kind of contradicted by her character in game. Has no social skills.

Wolf Heimlich:
The Leyendecker museum's head of security. He's probably definitely a nazi. We won't be seeing much of him.

Countess Lavinia Waldorf-Carlton:
An extremely rich woman who is a major donor of both money and artwork to the museum. Her husband, Sterling Waldorf-Carlton, was the director of the Leyedecker museum before his untimely death about a month ago.

Steve "King Graham" Dorian:
A stevedore at the local docks, and Laura's love interest. He unloaded the Andrea Doria when it returned to New York. His real passion is being an artist, and he also has the hots for Laura from the moment he lays eyes on her. Is kind of a creep, may or may not be possessed by Satan at all times.

Yvette Delacroix:
A highly promiscuous French woman who works at the museum. She (presumably) works in the art gallery there. She's had romantic affairs with quite literally every male employee at the museum, and also attempted to one-up Geralt and Yennefer by screwing Carrington on the back of wooly mammoth. Also kind of looks like a skeleton.

Rameses Najeer:
An Egyptian-American, he is the museum's accountant. Known for frequently spouting riddles. Talks with a lisp.
Minor Characters

Laurence "Ziggy" Ziegfeld:
An Igor lookalike and local stoolpigeon who frequents the speakeasy. He is one of Crodfoller's informants.

Ernie Leach:
A worker at the museum, essentially a handyman.

Crodfoller Rhubarb:
A senior reporter for the New York Daily Register News Tribune. He was assigned to the story about the theft of the dagger before Laura took it over.

Lo Fat:
A walking Chinese stereotype who runs a Chinese laundry. Laura's press credentials are actually one of his business cards. Does laundry for a few of the museum's employees. Despite his appearance and pidgin English accent, he is from New Jersey.