We're playing a new game and I'm the GM this time! Oh no!
Last thread: Awful teens in an awful state: Let's play MonsterHearts II!
Fellowship is an Apocalypse World Engine game by Jacob Randolph (@Gnome), who you may know from the very more high quality Six Feats Under play-through that we all know and love. Gnome is good and Feats is good.
Check the link above for a great description of Fellowship but the big crux of the game is that the ultimate master of any character and race specific lore is the player playing that race and not the game master. It's a really collaborative system and I like it a lot.
Session List:
Summary

We make our characters and I've already retconned Danuin's backstory. We're off to a great start.
Session 1: Ruinous Introduction
Summary

Following rumors that Tea is going to show up at a Dragon city, the party heads there only for Minerva and Tesiver to be put into a ridiculous death trap. Working together, the party manages to escape the death trap only to have to return to the city to confront Overlord Tea and his general, Mistress Conifer. Minerva and Danuin, both having shared histories with Tea, foolishly confront him and are left beaten (Minerva) and emotionally devastated (Danuin). They manage to escape where Vladorz informs the Fellowship that if they are going to keep up with the Overlord they're going to need a faster method of travel.
Bonus Audio: Jenner Can't Not Talk About Lunar
Note: All horsing around before and after sessions will be compiled into a single, optional, AFTER DARK episode.
The audio levels are really bad in this video and Jeff is really hard to hear. I'm not sure why that is but I'll figure it out as soon as I can so you can actually hear all of us.
Summary



Bonus Audio: Jenner is bad at technology.
Session 3: Mine Your Own Business
Summary

The team goes into the mines, Vladorz alone and the rest of the team together. Minerva and Danuin work together to retrieve some kind of dragon soul or something while Tesiver and Vladorz stall Holly. Vladorz telefrags Holly with Wint (the drill vehicle) but loses our entire crew in the space between dimensions. The party returns to the Dig Site and explains everything, gaining our first fellowship with a community!
Bonus Audio: OBS reset my settings and we almost recorded two and a half hours of silence.
Session 4: Lasers and Feelings
Summary

We travel to the dragon town of Scalehollow, befriend the mayor, break into an ancient dragon ruin, avoid lasers, defeat Holly, earthquake the town and kill a bunch of people, and also the halfling crew and dragon forewoman got dumped into Skybalm.
Session 5: Mapping and Napping
Summary

We draw a map.
Who's who?
Tea the Unfettered - The Overlord - Played by @heyboots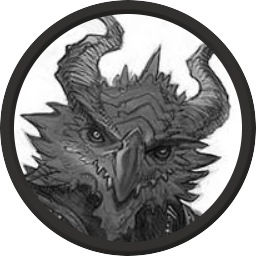 Tea is a half dragon who unsealed an ancient power within himself and will stop at nothing to ensure that power will persist, forever. The power altered him on a deeply physical and emotional level and he is barely recognizable to anyone who may have known him before it was unleashed. While still humanoid, Tea now resembles a dragon far more than any half-dragon normally does.
The Overlord is Indomitable, Terrifying and has the power of Flight… These descriptions are unassailable truth, at least for now.
Danuin - The Arakkoa (Elf book) - Played by @Jenner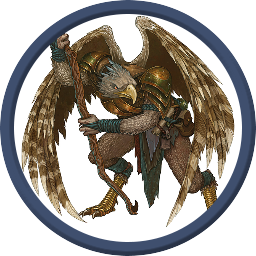 Ages ago, during one of the infinite skirmishes that occasionally broke out between the Arakkoa and the Dragons, Danuin met Tea. Over the course of several prickly exchanges where they helped one another tend to their injuries and shared rations with one another Danuin and Tea became friends. Once the skirmish was over the two parted ways on good terms, staring up at a starlit sky and sharing wine and bread together in companionable silence; that was the last time Danuin had seen Tea.
When rumors of a half-dragon being up to all manner of no good started to reach even Skybalm, Danuin (like many Arakkoa) put it out of her mind. She had bigger concerns, namely that a beloved friend of hers was in an incredibly shitty relationship. Danuin went through what avenues she could to secure her friend a safe escape out of the terrible marriage, but just before her efforts could come to full fruition her beloved friend revealed to her that she was pregnant. This, of course, complicated their separation. In a rage, Danuin shattered the eggs of the union and revealed publicly to all Arakkoa the true nature of the relationship in question. As a result, her beloved friend was allowed to separate from her abusive spouse but both Danuin, and the spouse, were banished and condemned to be Landborn. That was roughly 230 years ago.
Now, Danuin has banded together with the rest of this unlikely crew of heroes to stop her old friend, and hopefully, be allowed to return to her people.
Danuin is sad, perhaps even sadder than Tesiver.
Minerva - The (Half) Dragon - Played by @Fefnir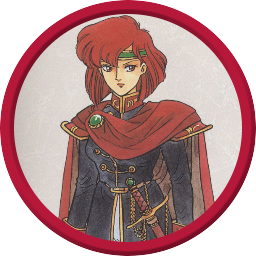 Minerva is the former Queen of the Dragons' Kingdom. As a half dragon, her chances of survival on the throne were slim. When Tea left the kingdom and began terrorizing the world, she left, and her absence allowed Montague the Blue Genius to slip in and take the throne.
Like most Half Dragons, Minerva has a humanoid figure with dragon-like features, though said features, (wings, horns, a tail, scales, etc.) are not as strong as a quadrupedal dragon. She also has limited power over fire.
Relatively certain of her death during her reign, Minerva spent her time harshly criticizing her people. What she lacks in tact, she at least makes up for with honesty. And less bitterness towards other cultures. Usually.
Minerva's friend and mailman, Michalis, is a Komodo Dragon. They both share a friendship that stems from, "big dragons are absolute jerks to creatures smaller than them." Although Michalis spends most of his days exploring the land and delivering letters between Minerva and her girlfriend, he does have some combat capabilities. Namely, a poisonous bite.
Tesiver - The Giant - Played by @LoakaMossi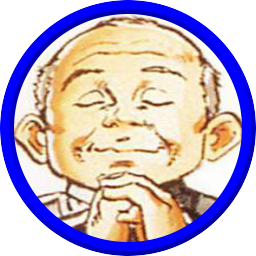 While all the giants can claim great things about their battle against the great evil, Tesiver has the greatest claim of them all: he landed the killing blow by striking its heart. When the battle was over, he was the proudest of all the giants. He knew he had earned his immortal life, and he was ready to spend every minute of it with his husband, Tyrram.
All was not well. While the all the giants kept in touch, only Tyrram and Tesiver were in love. As such, they were the only two who continued to age. When Tyrram finally succumbed to death's grasp, Tesiver fell into despair. After mourning for millennia, he finally re-entered society. He continues to mourn, but in less obvious ways.
Now, Tesiver "The Old" seeks to show that age and sadness have not made him weak. He hopes to destroy the Overlord and prove that, even among giants, Tesiver stands the tallest.
And, not that it's a contest or anything, Tesiver is probably sadder than Danuin.
Vladorz - The Spider - Played by @Breadmaster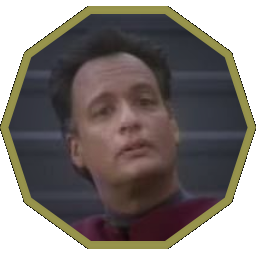 Vladorz does not belong here. Vladorz has always been here. Vladorz, and the Spiders by extension, are full of contradictions.
What is known about them is that they were present during the Giant's war against the great evil, and the various wars between Arakkoa and Dragons, with members on both sides reporting to have seen Vladorz. Spiders tend to show up in unexpected places, places they should have no reason to be in, for purposes they will lie about (though who can tell what is truth when given by a Spider?). They seem to share common mind, but not all the time, and their way of speaking gives the impression they aren't used to having to use verbal communication.
Vladorz is the only Spider that will show their face, and that alone is unsettling. What is known to be true about Vladorz is that they will stop at nothing to defeat the Overlord, and has chosen the Fellowship as the most likely organisms to succeed at doing so.
Also, Vladorz likes close up magic.
If you want to watch us play, we run games on Wednesdays at 8:30 PM EDT at https://www.twitch.tv/batilisk, and Jenner uploads the VODs to Youtube eventually (usually on Fridays.)