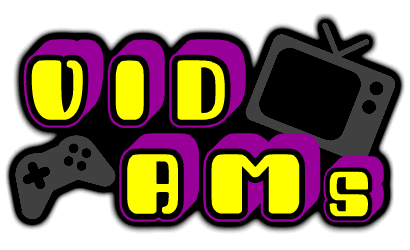 Hey everyone. Mixing things up from making my regular LPs, I've started a series where I review cartoon shows based on video games! This project is funded by my Patrons and features artwork by ILWP.
Videos (By Series)
PAC-MAN'S BRUTAL MASSACRE - Pac-Man (1982)
THE ORIGINAL DONKEY KONG - Donkey Kong (1983)
EXCUSE ME, PRINCESS - The Legend of Zelda (1989)
LET'S PLAY ALONG WITH CARMEN SANDIEGO - Where in the World is Carmen Sandiego? (1991)
CARMEN'S CRYPTIC CRIMES - Where on Earth is Carmen Sandiego? (1994)
I HOG THAT HATEHEDGE - Adventures of Sonic the Hedgehog (1993)
WAY PAST COOL - Sonic the Hedgehog (1993)
SONIC'S SINGING SIBLINGS - Sonic Underground (1999)
Final Fant𝓐𝓢𝓢y: Legend of the 𝓒𝓡𝓨𝓢𝓣𝓐𝓛s - Final Fantasy: Legend of the Crystals (1994)
SUPER FIGHTING ROBOT - Mega Man (1994) -

WE'RE THE DARKSTALKERS - Darkstalkers (1995)
How GOOD was Ash Ketchum ACTUALLY? (Gen 1) - Pokémon Indigo League (1997)
DIGIMON ADVENTURE (1999)
I GOTTA BELIEVE - PaRappa the Rapper (2001)
FINAL FANTASY: BISECTED - Final Fantasy: Unlimited (2001)
KIRBY, RIGHT BACK AT YA! (2001)
KIRBY, FRIGHT TO THE FINISH (2003)
SHOW ME YOUR MOVES - F-Zero: Legend of Falcon (2003)
VIVA PIÑATA (2006)
ANIME: THE ANIME (ALSO DINOSAURS) - Dinosaur King (2007)
PHANTASY STAR UNIVERSE(ITY) - Phantasy Star Online 2 The Animation (2016)
Thread Rules
No isms or phobias welcome here.

If my take on a show you hold dear is negative, please remember that it's not a dig on you. Nostalgia can be a powerful thing!
Patreon
My landlords don't accept YouTube views… and even if they did, I wouldn't have enough to pay them: