Released in 2015, Cyber Sleuth is the fourth entry in the Digimon Story series of games: which started about 10 years prior with Digmon World DS, but thankfully consists of standalone titles.
The gameplay of Cyber Sleuth is very, very similar to that of the Persona games: from the long stretches of dialogue, to the turn based combat that proves to be so addictive it completely destroys your perception of time (or at least it does mine), so do keep in mind that this'll be quite a long video series.
For this LP I am joined by my friend Dan (Digimon World) with a guest appearence by FITZWILLIAM RAMSBOTTOM (Pony Island).
Videos
Part 1: Loud & Edgy
Part 2: A Ghastly White Boy
Part 3: SQUID IS DUMB
Part 4: A Rookie Mistake
Part 5: Horrible Digital Nightmare
Part 6: No Digimon, Only Proverbs
Part 7: Digimom
Part 8: Just Google It
Part 9: The Gentle Voiced Man
Part 10: Catfishing
Part 11: Internet Explorers
Part 12: How to Get a girlfriend?
Part 13: Please Dislike This
Part 14: Suedou Nudeos
Part 15: Fettuccine Afraido
Part 16: Bad Parenting
Part 17: Sexy Sexjazz
Part 18: Magenta
Part 19: Hot Guy's Quest Board
Part 20: Asda's Bacon Bites
Part 21: Taking Down The Boy
Part 22: Dead or Alive 2
Part 23: A Flesh Weapon for the Meatspace
Part 24: Keto Eaters
Part 25: MechDonalds / Kentucky Fried Conspiracy
Part 26: Pondering the QUAD-SPHERE
Part 27: The Table Incident
Part 28: Banished to the Time Tower
Part 29: Food Theories
Part 30: Racismon
Part 31: The Unbeatable Strategy
Part 32: The Squidding
Part 33: Spikesmon & Boobiemon
Part 34: Blossoming
Part 35: Suggestive Saddle Tassels
Part 36: Furry or Scaly - (Vote Here)
Part 37: Welsh Monster Skeletor
Part 38: The Truth About Pete
Part 39: The Truth About Takumi
Part 40: The Truth About Kyoko
Part 41: Nostradanmus
Part 42: A '"Friendly"' Spar
Part 43: Knighty Night
Part 44: Coming to a Head
Part 45: Rebooted - FINALE
Bonus Video - Contains mild spoiler, tw: spitting, retching!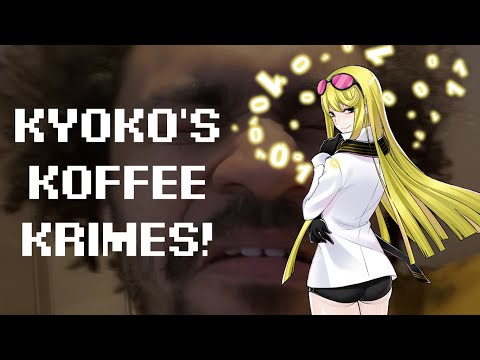 Thread Rules
Keep your isms and phobias out of here!

No Spoilers, for any reason!
Patreon
Want to keep me afloat? Here's how! Ta very much: