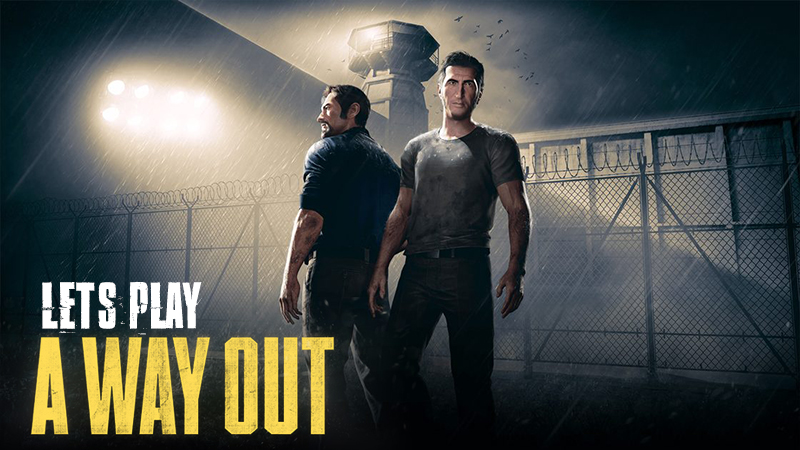 Woah! Hey! Welcome to our let's play of A Way Out!

This let's play is starring me and my good buddy Kaubocks! We'd been wanting to do an lp of this basically from the instant it was first revealed, so we finally sat down and blasted through it in one sitting. We also ordered a lot of pizza and then we ate a lot of pizza.
–
Is this LP informative or completionist? 100% LP?
Hellllllllllll no. We are dumb idiots who fuckin punched our way through this game. We missed a bunch of stuff. But don't worry!! We know we missed it. There's going to be bonus content at the end featuring all the things we waddled right past.
Spoilers???

HELL NO DON'T POST SPOILERS! I'll call the fuckin LP cops on you!!

Okay so what is this game about then?
A Way Out is a really fun co-op buddy adventure about two regular old criminals breaking out of prison! Here we see our criminals: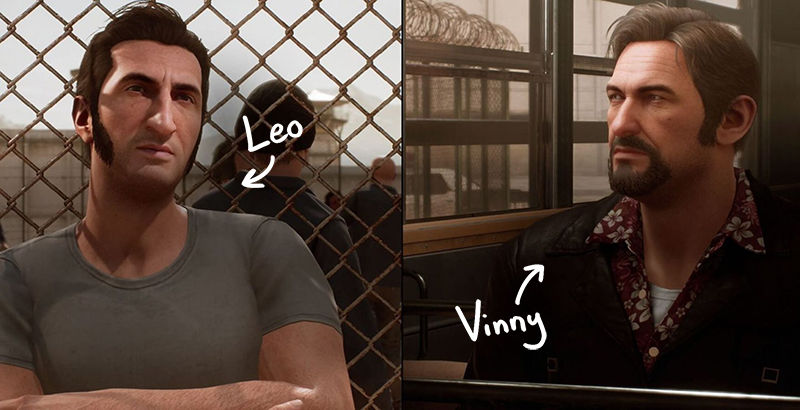 I will be playing the role of Leo, a tough man crimes guy with a lot of hair gel and not a lot of brains. Kaubocks will play as Vinny, big beefy dad bod who speaks softly and also acts softly, honestly.
–















–