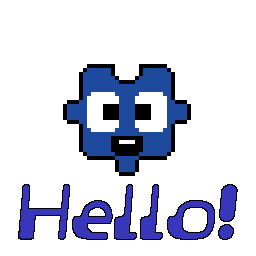 https://www.twitch.tv/lolodepuzlo
I am Lolo De Puzlo and I am a streamer who focuses mostly on older content, but with some newer content thrown in. If you would like to see someone bumble their way through retro games that you may or may not have hearrd about, then maybe give my channel a look over. I aim to host a stream with a friendly atmosphere that welcomes all to come and watch.
For example, here's a clip from when I was playing Monster World IV on the Mega Drive
Here are some of the games I have streamed in the past
Magic of Scherezade (NES)
Live-A-Live (SNES)
Monsters Ate My Birthday Cake (PC)
Radiant Silvergun (Saturn)
Wonder Boy III: The Dragon's Trap (Master System)
Jeopardy! (NES)
Bushido Blade 2 (PSX)
Zelda: Legend of Link (NES) (ROM Hack)
And some of the games I plan on doing or are currently doing include
Monster World IV (Mega Drive)
Nazo no Murasame-Joh (Famicom Disk System)
Virtual-On (Saturn or Dreamcast)
Robotrek (SNES)
Beyond Oasis (Mega Drive)
SWAT 4 (PC)
And some of the other events I plan on hosting include
Neo Turf Masters Tournament
Races
Score Challenges
Pixel Art Streams
Trivia Shows?
Sometimes this is done via emulators, sometimes this is done on actual hardware. But whatever the hardware, it should be a good time. I normally stream on Friday and Saturday nights but I might squeeze a weekday stream in every once in a while.
Here is my current streaming Schedule
If you do want to see my stream, I stream using Restream, which means that you can catch me at the following locations
My YouTube Channel
My Twitch Channel
My Hitbox Channel
My Beam Channel
Another way to see when I stream is to join my Discord channel
My Discord Channel
I'll also post when I start a stream