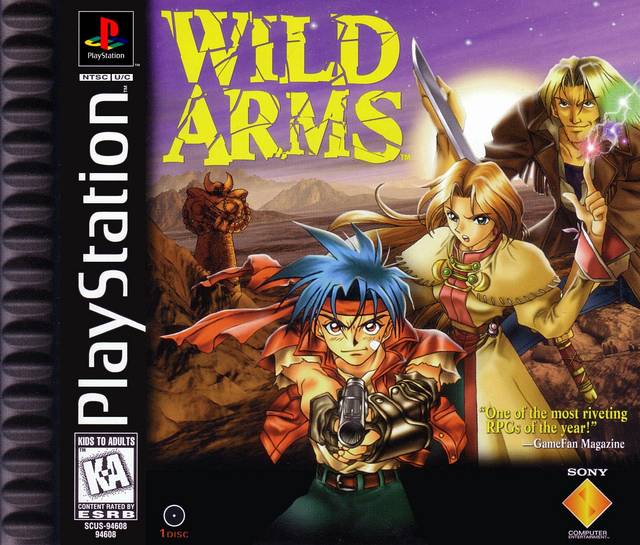 What is Wild Arms?
Wild Arms is a JRPG released in 1996 in Japan, 1997 in North America, and 1998 in Europe for the PlayStation. It's known for being one of the few JRPGs to adopt a fantasy-Western setting, with genuine gunslingers showing up alongside the usual assortment of wizards and warriors common to the genre. Despite releasing the same year as Final Fantasy VII, it sold well enough that it spawned a franchise spanning five mainline games, one spin-off, and a remake of the first game on PS2 (which already has an excellent LP by Krysmphoenix). It was re-released as a PSOne Classic for PS3 and PSP in 2007 (or 2012 if you live in Europe).
What about this LP?
This will be a screenshot LP, with videos for boss battles. Since it's my first LP, I'm not going to guarantee any sort of update schedule, but I'll be aiming for once a week. I'm also not going to promise to 100% the game, but it's fairly short by-the-numbers, so I'll see about it as we near the end of the game.
Spoilers
I'm going to adopt a no spoiler policy on this game. No black bars, no "nudge, nudge, wink, wink", no nothing. If we haven't seen it yet, don't talk about it! Additionally, while I'm not currently planning to LP the entire series, LPs of at least two other Wild Arms games are a possibility in the future, so no spoilers on other games in the series, either. The one exception I'll allow is discussion on the differences between this version of the game and Alter Code F, as long as no discussion goes beyond what we've seen in the LP.