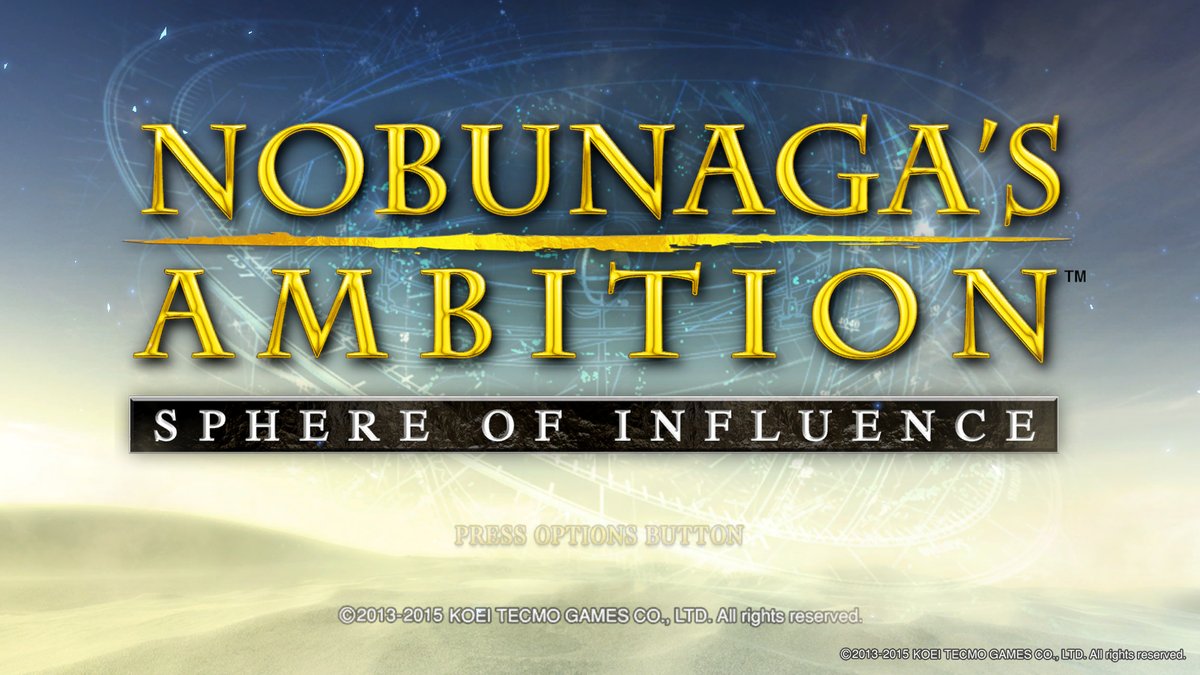 Nobunaga's Ambition - Sphere of Influence
The Fourteenth game in the series, Nobunaga's Ambition Sphere of Influence was released in 2015. It is a historical strategy simulation game by Koei Tecmo and is the product of its creator Kou Shibusawa. The game features dozens of clans, hundreds upon hundreds of characters, and the story of the warlords and clans of the Sengoku period of Japan. The game focuses mainly on the stories of Nobunaga Oda, Hideyoshi Toyotomi, and Ieyasu Tokugawa.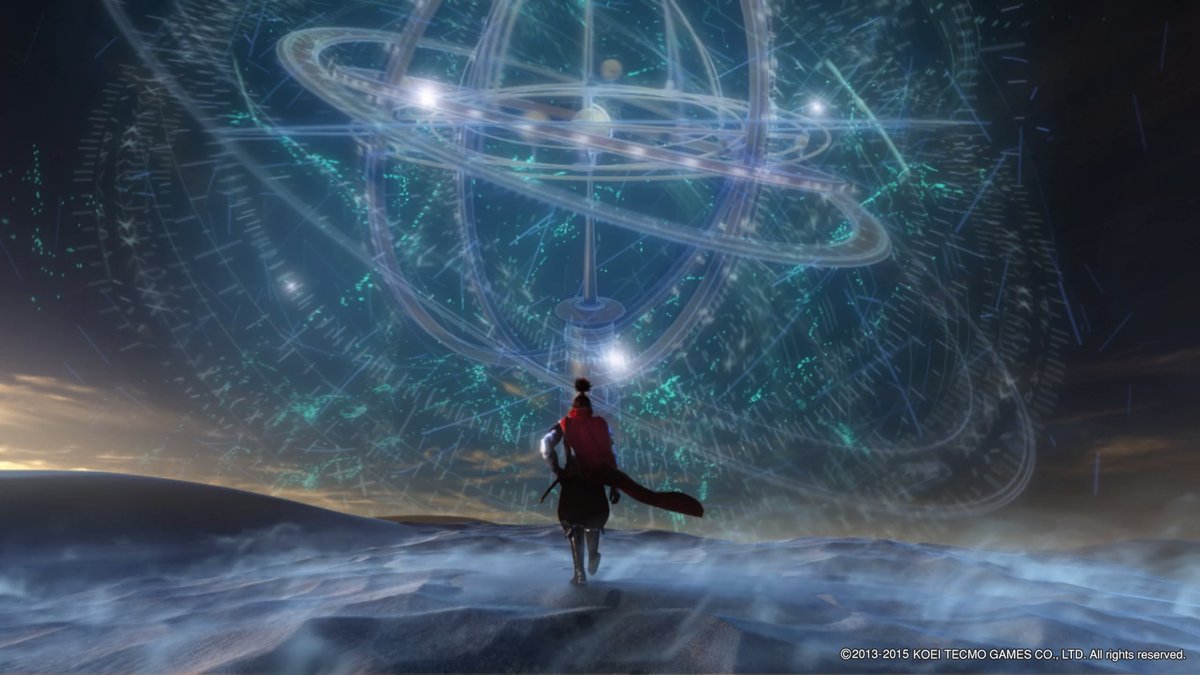 The LP
This LP will be following the story of the Oda clan from 1534 onward. We will be going over the mechanics of the game, strategies, the history of the period, as the stories and characters as they are presented in the game. If this LP is successful I will go on to do the Toyotomi/Hashibe and the Tokugawa clans. For this one we will primarily be focusing on the story of Nobunaga Oda, the Demon of Owari. This will be a screenshot LP as Nobunaga's Ambition is mostly menus and Tecmo Koei has disabled recording of audio for the game with the share feature.
Characters
Gameplay
Create An Officer

Updates

Update 1 - The Birth of Nobunaga - Introduction
Update 2 - The Birth of Nobunaga - Into Mikawa
Update 3 - The Birth of Nobunaga - Into Mino
Update 4 - The Birth of Nobunaga - Into Mino 2
Update 5 - The Birth of Nobunaga - Nobutora Takeda's Exile
Update 6 - Viper of Mino - To The Next Generation
Update 7 - Viper of Mino - The Mori Introduced
Update 8 - Viper of Mino - Guns Arrive In Japan
Update 9 - Viper of Mino - Poetry and Motonari Schemes
Update 10 - Viper of Mino - The Date Clan Civil Wars and Kipposhi and Takechiyo Meet
Update 11 - Viper of Mino - Nobunaga's Marriage and 2nd Battle of Azukizaka
Update 12 - The Struggle For Power - Nobuhide's Death
Update 13 - The Struggle For Power - Sessai's Death, the Triple Alliance, and Uniting Owari
Update 14 - The Struggle For Power - Motonari's Plans for the Kikkawa, and the Imagawa March on the Oda
Update 15 - Battle of Okehazama - Nobunaga's First True Battle
Update 16 - Battle of Okehazama - The Viper of Mino Perishes
Update 17 - Battle of Okehazama - Oda and Azai Become Kin
Update 18 - Battle of Okehazama - Hideyoshi's One Night Fortress
Update 19 - Battle of Okehazama - Motoyasu Becomes Ieyasu, Matsudaira and Oda Ally
Update 20 - Battle of Okehazama - Love Is In The Air
Update 21 - Battle of Okehazama - The Genius Tactician Hanbei
Update 22 - Battle of Okehazama - Tenbun War, Miyoshi Uprisings, Christianity, and the Second Floor Incident
Update 23 - Battle of Okehazama - The Shogun Assassinated, and Conquering Mino
Update 24 - Battle of Okehazama - Shogun Yoshiaki Seeks Nobunaga, Introducing Mitsuhide Akechi
Update 25 - Battle of Okehazama - Thrice Met with Hanbei
Update 26 - Battle of Okehazama - The Ouchi Get Sue'd
Update 27 - Battle of Okehazama - The Otomo Bungo'll About
Update 28 - Battle of Okehazama - Masahide's Suicide
Update 29 - Battle of Okehazama - The Seeds Of Destruction
Update 30 - Nobunaga Besieged - Sue's Defeat and the Anti-Nobunaga Coalition
Update 31 - Nobunaga Besieged - Hisahide Matsunaga's First Betrayal
Update 33 - Nobunaga Besieged - Massacre at Isa Nagashima
Update 34 - Nobunaga Besieged - The Death of Nagamasa Azai
Update 35 - Nobunaga Besieged - Hideyoshi Kinoshita Becomes Hideyoshi Hashiba
Update 36 - Nobunaga Besieged - Harunobu Renamed, The Tiger of Kai Shingen Takeda
Movies

Movies