Intro:
Judge Dredd vs. Death was released in Europe on the PS2, Xbox (the original one), GameCube and Personal Computer in 2003, or alternatively 2005 for America. It was then released again in 2009 on Steam, giving it just as many different release dates as Skyrim.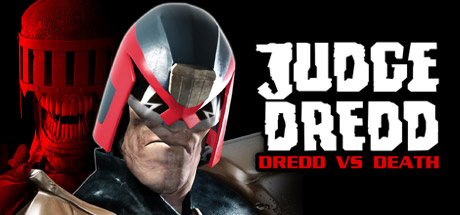 The game is told from the perspective of Judge Dredd, a scowly authoritarian future cop that punches crime square in the mouth. The story itself revolves around Dredd facing off against all manner of crime, be it petty, severe or maybe even supernatural…?
Reception:
At launch this game received mixed reviews, praised for its timesplitters-esque multiplayer, but criticized for "lackluster graphics", bizarre character models, weak AI and simplistic gameplay. However the game has some of the most ridiculous, over the top ragdoll physics that I've ever seen, on top of that, the cutscenes are edited with superb (unintentional) comic timing, making this game a menagerie of obscene hilarity.
This LP:
And that's exactly what I want to share in this LP. You're invited to chill as Mr. DJB and I play through the campaign as we find simple joy in watching a frowny future cop defeat all of the death crime, watch break-dancing ragdolls fling themselves into the sky and lightly dissect the sub-text of dystopian fiction. Game Spy used to run the online servers before they shut down so unfortunately I can't showcase the co-op or multiplayer. But hey, the rest of the game is still shimmering golden trash in my view.
Videos:
Playlist
Part 1 - I Am the Law
Part 2 - Drokk!
Part 3 - Judge Bull Gives You Wings
Part 4 - Death: Judge Dredd Mall Cop
Part 5 - Dr. Icarus' Vampire Factory
Part 6 - The Mean Streets of Justice
Part 7 - Dr. Mortis
Part 8 - Judge Skeletor
Part 9 - Soylent Green is Made of Jpegs
Part 10 - Level Number 2
Part 11 - Planet Dead World (Ending)
Bonus Videos:
Tutorial - Judge Frowny Face
Unlocks - Archade Mode, Multiplayer and Cheats