A few years ago, while bored at work, I read through an excellent SSLP of Gabriel Knight: Sins of the Fathers. You can find that LP here.
Gabriel Knight 1 was effectively a spiritual successor to the Laura Bow games… or at least it was in my eyes. The game starts out as a murder mystery in late-90s New Orleans and quickly spirals out of control until you witness a man rip out his own heart to sacrifice it to a voodoo god to solve a puzzle. It delves straight into the supernatural and never really comes out: by the end of the game, Gabriel Knight has gone from being a washed-up writer in New Orleans to owning a castle in Germany and becoming what is essentially a Hunter from the Old World of Darkness series. It was also notable because the main character is voiced by Tim Curry.
There's also an LP of Gabriel Knight 2 that I only got slightly into because Gabriel Knight 2 is an FMV game and also does not star Tim Curry. Sierra just dropped the ball on that one.
What I noticed, however, was that there was no LP on the archive of the third game… and that's kind of where I got into the idea of SSLPing. In fact, I was going to do this game immediately after Dagger of Amon Ra. I even bought a copy on Steam (which was a mistake)… but then I just kinda forgot about it.
A few days ago, I decided to pick the project back up now that I'm done with Ni no Kuni 2. Almost immediately, I found out why no one has ever done an SSLP of it: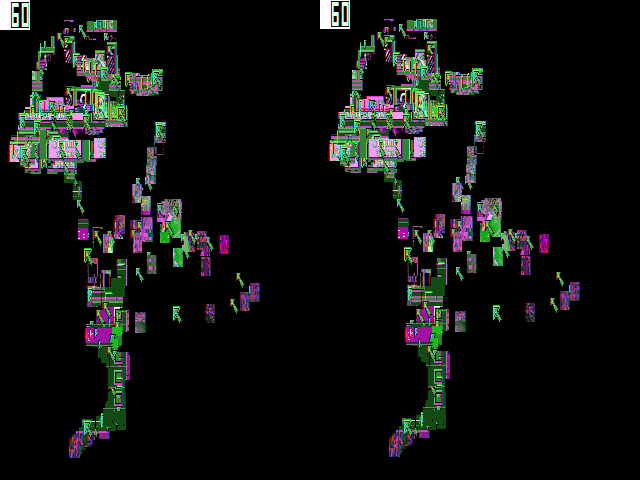 Gabriel Knight 3 is a game that does not take well to modern computers. The Steam version actually doesn't work at all - they put up a badly-cracked version that freaks out if it can't find an optical disc drive in your system. The GoG version is only mildly better in that it'll boot but still has severe issues (that screenshot up above is from the unpatched GoG version).
To get the game to not glitch the fuck out, I had to install a DirectX wrapper and a bunch of other shit to make it compatible with a modern display. Thankfully, none of the gamebreaking glitches have (yet) occurred over the course of this LP.
At least we've got Tim Curry and his ridiculous New Orleans accent that turns on and off seemingly at random.
Updates