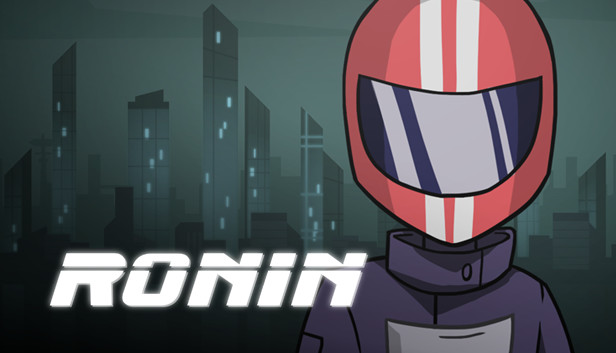 Hello and welcome back to me, LaZodiac, playing video games on the internet. Today we will be playing Ronin, a small indie game with the rather unique style of "turn based stealth platformer". You are the Ronin, a girl with a super powered, kinetic-energy powered suit and sword, who is hunting down the people responsible for killing her father and ruining her life. Will revenge taste sweet, or just turn to bitter ash on our tongue? Let's find out!
Like with all my main LPs this will update Monday and Friday. I'm going to say my usual "no spoilers" here, but there's… not actually much PLOT to spoil for once. In this case it's more of a mechanical event spoiler. Don't talk about levels we haven't been to yet, simple and easy. Of course this is doubly simple since I'm like, 70% sure none of you will have heard of this game before today. With that being said, let's leap through that window and get on with Ronin!
Video Length: 24:01
Aaah, tutorials. This one has a pretty basic tutorial, but a good one. You learn the basics, hack a few computers, jump through a few windows, and kill a couple guys. The last level of this batch is the only "real" one difficulty wise. Let's take a bit to talk about the enemies, since our own abilities are pretty well explained by the game itself.
First you've got the Security, who aim with a laser sight and shoot their pistol at you. I think they've got around 4 or 5 shots before they need to reload. They're super easy to dodge, even when a bunch of them are all together. The only real issue with them is that if they get staggered such that you're always being shot at every turn it can be hard to actually thin the heard. They are otherwise pretty easy to deal with.
Then you have the Samurai. These guys are tricky. They can't be knocked out by flying into them, all you'll get out of doing that is sliced in half. You need to get close enough to do your attack, and THAT will stun em for a few seconds so you can finish the job. Annoyingly, because this game is not perfect by any means, the samurai does not have a timer on how long they're stunned. It's basically a two turn window though. As well, their attacks suffer the same "it's not 100% accurate" issue that your jumps do. Sometimes they don't go as far as their aiming line goes due to just the make up of the stage. So they can be a little tricky on that regard. They typically swing around three times before needing to rest. Partly because they're typically falling from a great height after a couple of swings.
The Old Man is… not an enemy. He willingly goes to his death without any qualms. Our future targets won't… be like this at all, but it's a nice indication that even if these guys are basically just targets for us to kill, they do have personalities. I like it. That said his noble "allowing himself to die" bit is a total trap because of how the last level goes and I kinda like that. After all, even this old bastard betrayed our father; do you really think he's had enough of a change of heart to just die peacefully?