Let's Play Doki Doki Literature Club Plus!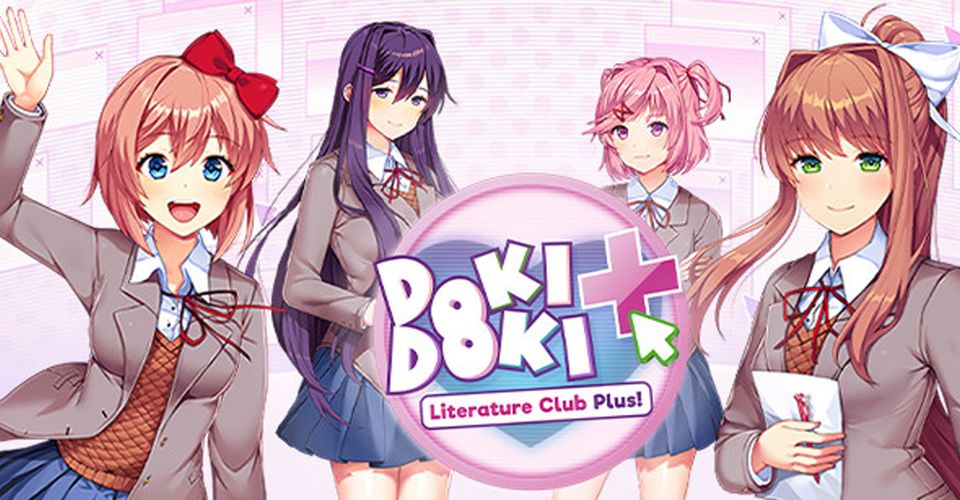 I've been devoting my Tuesday/Thursday release slot to more reading based releases. I just finished reading all of Heart of the Jedi, and now it's time to move onto the next project.
What is this?
Doki Doki Literature Club is a cute dating sim visual novel where the protagonist is recruited to join a high school literature club by his childhood friend. Some have described it as a psychological horror, and while high school may have been a horror for some people, that is complete slander. It actually isn't and if that's something that will turn you off from enjoying the LP, this is your warning).
DDLC was originally released in 2017 as freeware. The Premium rerelease (DDLC+) came out October 2021. It was ported from Ren'Py to Unity. To the best of my knowledge, the story is still the same. However, there are a lot of new features, wallpapers, music, side stories, etc.
Is this a blind run?
Sort of, but no. I have played through this before, but only taking Yuri's route. I have also skimmed the guide for the good ending, but aside from some slight spoilers, everything that isn't on Yuri's route is new to me. You can see my old playthrough here. Because that's already been covered, Yuri's route is not going to be available for voting, although because I plan on getting 100% completion, I may end up her route as well last. However, that depends entirely on whether or not it is needed.
Voting?
That's right! Voting. To start us off, I need you to vote which route I take for the first run:
Good ending: 1 (nweismuller)
Sayori:
Natsuki: 1 (Snowball)
Yuri: Not available
Voting will close on Friday June 10 at 9PM PDT, and I'll stream on Friday at 9:30PM PDT on my twitch channel
Why is this voiced?
Because I think it's silly, and I enjoy doing voices, even when 80% of the cast is girls. I hope it's not too off-putting. If someone does want to join for a stream or two to give their take on any of the girls' voices, do let me know and I'd be more than happy to have you cohost an episode (or a bunch!).
Spoiler Policy?
I'd prefer if you keep spoilers tagged. Episode 2 has some spoilers because nweis can't help himself with the puns in stream chat, and I hadn't formulated my spoiler policy yet when he was doing so.
Episode List