The Beast in the Mirror - A Dungeon World Campaign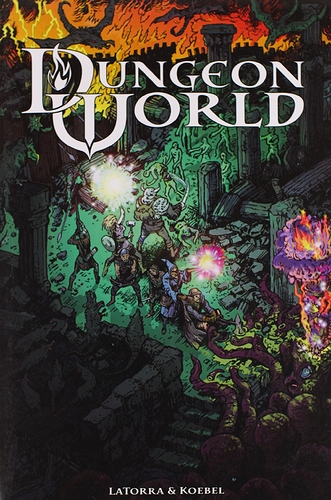 Dungeon World is a Powered by the Apocalypse game made by Sage LaTorra and Adam Koebel. You can find more about it
here
.
---
Stories tell of a powerful beast which wreaked havoc on the world hundreds of years ago. Some say its power was so terrifying that it sealed itself away out of fear. But regardless, a creature of such power has not been seen since, and the old stories have vanished from the minds of minstrels the land over.
Recently, though, research has turned its attention to the subject again. Professor Emery Lane has uncovered a strange shard: a piece of glass seemingly with properties of both a mirror and a window. Ancient books mention a powerful mirror, which may have been the relic that sealed the beast away. With little else information to follow, Emery has only one choice: hire a small band of mercenaries from a caravan to seek the last known (and possible,) location of the mirror.
Enter… these guys.
Characters

Cinder Maeror

Race: Human (Therasian)
Alignment: Neutral
Cinder is the daughter of Koal Maeror, who she claims is a terrifyingly strong man from another world, (though she describes him in a worryingly appreciative way.) Whoever she is, she arrived in the world one day and just started adventuring from there. Her lack of knowledge about the country doesn't deter her at all; she's just happy to be exploring, (and fighting.)

Eigel

Race: Human
Alignment: Good
Eigel is a mage of the Tower. Dedicated to his order, Eigel travels the land on a pilgrimage to help others with his magic. Even with his magical prowess, though, his dedication means that he cannot cast magic for his own benefit. Whenever his charity work lines up with mercenary jobs, he tends to get strange looks. None the less, Eigel remains rigidly dedicated to the work he puts himself to.

Sable Starbrandt

Race: Wicked Witch
Alignment: Personal Freedom
As a witch, Sable knows her way around a spell or two. When it comes to responsibility, though, Sable is completely ignorant. Or maybe spiteful? Yeah that's more accurate. Sable tends to dart in an out of trouble, always contributing, rarely solving. Unless one counts smashing glass bottles on someone's head a solution, (most don't.)

Throckmorton Mortonthrock

Race: Elf
Alignment: Chaotic
An expert on all things natural. A statement that does not describe Throckmorton, noted for being one of the least knowledgeable elves in the land. Throckmorton doesn't let that get to him, though, (if he's even realized anybody says that about him.) Despite his… robust understanding of nature, his ability to transform has rarely led to him spontaneously combusting. He can only turn into relatively round animals, though.
Bonds

Sable
"Eigel here is now a member of my Covent."
"I am troubled by Cinder's behavior; either they know nothing or too much."

Cinder
"Throckmorton is soft but I will make him hard like me."
"I have sworn to protect Eigel, since Eigel cannot cast his magic to protect himself."

Throckmorton
"The spirits spoke to me of a great danger that follows Cinder."
"I have shown Sable a secret rite of the land."
"Eigel smells more like a prey than a hunter."

Eigel
"I have shown Cinder the power of the arcane arts."
"I suspect Sable fears what they do not understand."
"Trockmorton knows the secret to my powers."
Episodes (VODs)
Session 1: Life's a Beach and Then You Dive
Session 2: d20
Episodes (Edited Versions)
Episode 1: Something A-Mist
Episode 2: Beach Folly Brawl
Episode 3: Reasonable Fellows
Episode 4: d20