Super Robots Wars: An absolutely massive series of mecha anime crossover games with 73ish titles in the lineup, and I'll be playing all of them.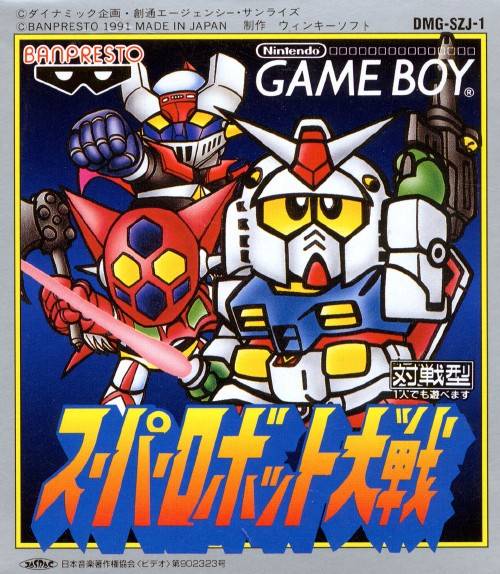 OK. That's a lie. I may be crazy, but I'm not that crazy. I'm planning on playing the classic series, which is 2, 3, EX, and 4. Yes, the naming scheme isn't too consistent. However, this game, the original Super Robot Wars, is not part of the original series. It has its own self-contained story. This is more of a test/warmup, to see if I can make a good Super Robot Wars stream and LP.
I'm playing these live on streams on twitch.tv/Bring_Stabity on Thursdays and Saturdays at 8PM PST. I have a little bit of a backlog, so I'm hoping to post updates on a Monday, Wednesday, Friday schedule. I can't guarantee because sometimes work and other things get in the way of being productive.
While I've done a fair bit of streaming, this is my first real LP. Please tell me just how badly I suck (as long as you also tell me how to improve). There's a reason I'm LPing a less important game to start off with.
Two episodes to start us off. More as we go. I have decided to start us off with the Mazinger team, and selecting Great Mazinger to be our hero.This is a game that rewards you for feeding all of your kills to a single (or at least very small number of units).
Also, you are able to recruit enemy robots to join you, and in episode 2, I recruit our first new friend.