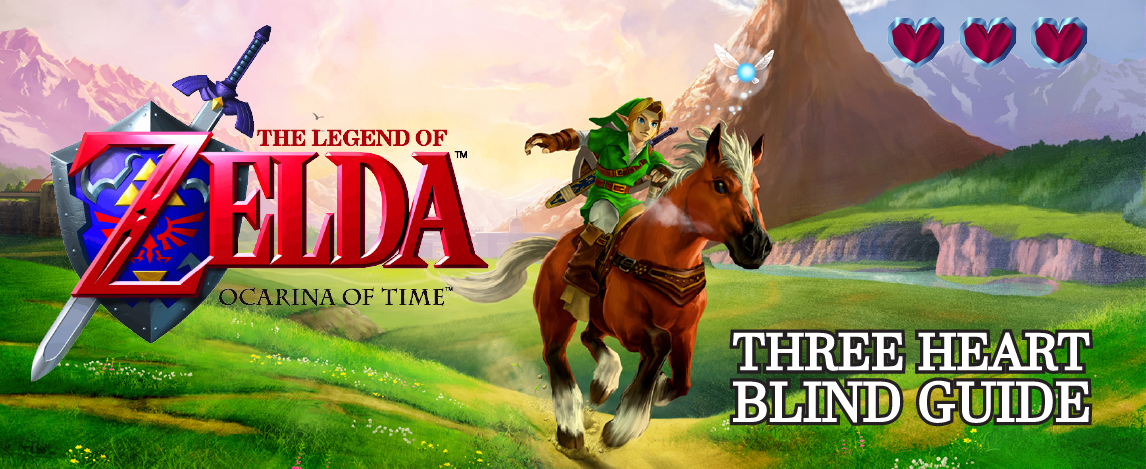 Do we really need to explain this? Well yes, because it's worth it. Legend of Zelda Ocarina of Time was the beginning of something new. Taking one of biggest adventure games of all time and putting it into three dimensional space. No matter whether you think it's good, over rated, or just meh, you cannot deny what this game did for gamers of the generation as well as the video game industry. It was many people's very first Legend of Zelda, and possibly still the most popular in the 3D Zelda set.
Released in late 1998 on the Nintendo 64, it gained near perfect scores across the board and has been re-released a number of times. It is also possibly the most debated game in the industry(?) mostly on whether it is actually a good game or not. While it might not be the best 3D Zelda in my opinion, it is my favourite. Is that weird? Oh well.
Also. Almost everyone's played this game right?
The Let's Play
No. There's quite a few who have not. One person who fits this category is my friend, Mel. She will actually be guiding me on this adventure. After we reach a certain point in the game and we are able to go wherever we want, she will tell me where she wants us to go. Will we do things in the completely wrong order, or go where the game wants us? I don't know. She doesn't either. But when we get there I have to try to do something to progress. Unless it's 100% impossible to do so.
Aside from that, this is also a 3 heart run. There will be no increasing our hearts. We will stick with three and not pick up any heart pieces or heart containers. Aside from that, we are free to do what we want. Specifically potions, fairies, and magic are allowed to help.
We will be aiming for an update each week. But we are two people with two different schedules so that might get difficult. Also, we aren't emulating this so we don't need to worry about Project 64 problems.
Please put all spoilers in spoiler tags as Mel hasn't played and we should keep her in the dark about upcoming things.










































And if you're interested in other things I'm doing, I'm doing an LP of every Mario Party with my wife.