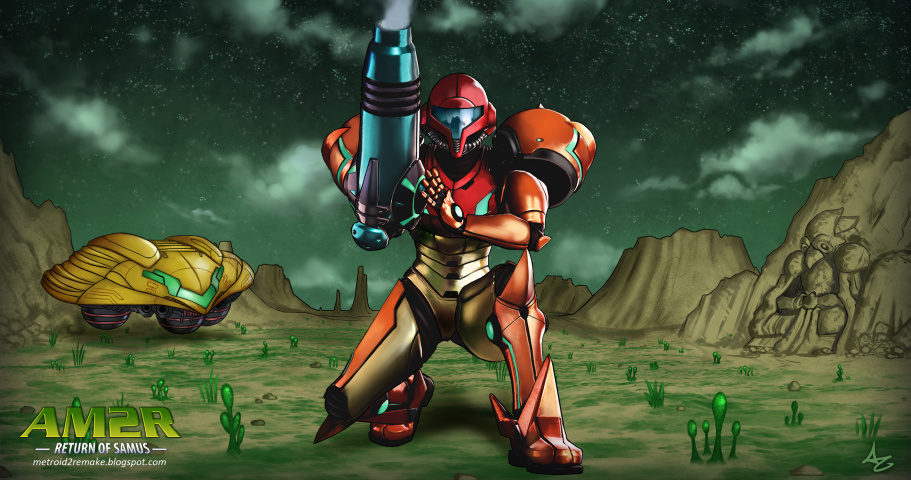 Welcome to AM2R!
In development for 10 years and released August 6th, 2016, AM2R stands for Another Metroid 2 Remake. See, back when it was being developed, the concept of remaking Metroid 2 was fairly popular, and AM2R was simply one of many aspiring attempts to reimagine the Game Boy classic; hence the name. Over time, the various others creating their own spin on remaking this title quietly vanished, and all that remained was AM2R, the "Another" part of its name simply a reminder of the age it all began.
Although the title might be "Another Metroid 2 Remake", don't let that fool you. It is so, so much more than just Another Metroid 2 Remake.
It is the same game, and yet it is not. It embraces the old and the new, and everything in between. And it is a wonderful Metroid experience.
The game was crafted with a clear love and respect for the franchise. It understands what makes Metroid feel good; it plays, in my eyes, the best out of any 2D Metroid out there. It rewards curiosity and has many devious secrets to be uncovered. The music is top-notch. It truly is a Metroid game, through and through. And out of all of them, it may just be my favorite.
Much like with Zero Mission, I'll be playing through the game on Hard mode, which does pretty much the same things as in ZM (with a few minor other tweaks), and collecting 100% items. I'll also be attempting to show off some of the Logbook texts without interrupting the flow of the gameplay (well, trying my best not to interrupt it anyway).
With that; let us begin.
Videos
Summary