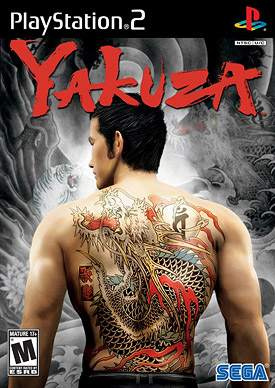 The meta-narrative of the Yakuza series is well-known by now: a great game franchise that was well-beloved in its native Japan, but was never able to break into the West despite repeated attempts by Sega. Then, after years of cutting budgets for localizations and protests from western Yakuza fan(s?), they put in significantly more time and money to localize Yakuza 0. It became a smash hit, and it's now easier than ever to get Yakuza games in the U.S. It's been a couple of years since Yakuza 0, Yakuza 6 had a contentious plot (no spoilers), and Yakuza 7 is a JRPG instead of a Brawler. The Yakuza Backlash is coming, and before it gets here, I wanted to examine the humble beginnings of a really solid franchise.
One of the oft-repeated reasons for Yakuza's poor reception was the iffy dub of the first game. The dub is so bad, allegedly, that it is the sole reason that none of the other games in the series are dubbed. There isn't really any evidence for that; all official statements point to cost and cost alone being the deciding factor for axing dubs, and early promotional materials for Yakuza 3 promised English voice acting. The two spinoff games, Fist of the North Star: Lost Paradise and Judgement, were considerably smaller, and therefore cheaper to dub, than the average Yakuza title and did receive dubs. I think the voice work in this game is fine. The direction is rough, but every actor is at least trying to put in a good performance, so it doesn't bother me too much. But it is just goofy enough to easily make fun of, so get ready to point and laugh!
Joining me for this is my supercool girlfriend, @Fefnir. I will be completing every substory and trying to get every coin locker, but my main intent is to show off this game's localization and, hopefully, prove that it's not as bad as its reputation suggests.






I put verbal warnings for specific issues in specific episodes, but this whole game is filled with excessive violence. The HEAT system encourages some brutal stuff, so be aware of that.
Our story begins with a by-the-numbers debt collection and an introduction to the one dub performance that everyone agrees was actually pretty good.
The name of Shinji Tanaka's VA, who I completely blanked on in the episode, is Daniel Capallero.