Perhaps Sonic is good?
No, Sonic is quite bad
Last year was Sonic the Hedgehog's 25th anniversary, so to celebrate they announced two new games! …Coming in 2017.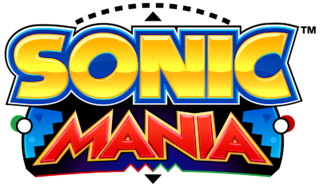 Sonic Mania is the first of the two games to be released this year. Developed by the same team that created the amazing Sonic CD port for Steam, Android, and iOS, as well as ports for Sonic 1 and 2 for mobile devices, Sonic Mania is a brand new 2D adventure coming out this Spring on Steam, and for Playstation 4, Xbox 1, and Nintendo Switch.
Announcement Trailer
12 Minutes of Gameplay from Polygon
Knuckles in Flying Battery

Sonic Forces is a game releasing later this year, and features 3 playable characters: Modern Sonic, with 2D/3D gameplay similar to Sonic Unleashed, Classic Sonic, with 2D Gameplay similar to the original Sonic the Hedgehog games, and You the Animal; an opportunity to create your own playable character with gadgets and powerups that you decide! I don't know if it's gonna be good or not! I hope so!
Reveal Trailer
Modern Sonic Gameplay
Classic Sonic Gameplay
You the Animal Gameplay
There is also the TV show, Sonic Boom, and the Sonic comic series, neither of which I follow extensively and may not be relevant for a game forum? I dunno I feel like extra topics would be superfluous but don't know how off topic we should get here.