NO SPOILERS ALLOWED WHATSOEVER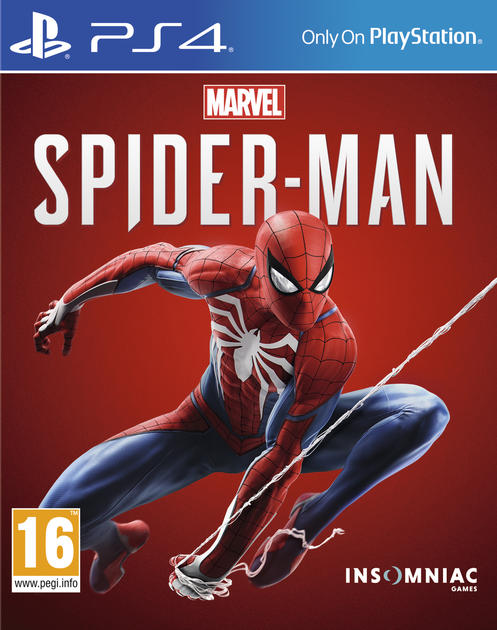 Spider-Man, also known as Marvel's Spider-Man, was released exclusively for the PlayStation 4 in September 2018 to rave reviews. This latest installment in a long line of Spider-Man video games of varying quality was developed by Insomniac Games, and could basically be described as the wall-crawler's Arkham moment as it's finally a genuinely excellent Spider-Man game that nails the style and tone of the character while also being an absolute blast to play. Insomniac's take on Spider-Man doesn't follow any existing continuity, and as such the writers (including former Amazing Spider-Man comic writer Dan Slott, who was brought in as a consultant) were free to take the story into whatever direction they wanted without being shackled to existing stories. They also didn't want to create yet another origin story with Uncle Ben dying and great power/great responsibility and all that stuff because we've already seen that a million times, so in the game Peter Parker (played by Yuri Lowenthal) has been Spider-Man for eight years and fought plenty of supervillains along the way.
At its core, Spider-Man is an open world beat 'em up action game. While the design takes many cues from Batman's Arkham outings, this is very much its own beast and if you try to approach combat like Batman, you'll get clobbered before you can say "radioactive blood". Instead, making full use of Spidey's movement and various gadgets such as his web shooters is the key to success, and as a result the fights in this game can be equally spectacular to watch as they are fun to play. There are also stealth sections that resemble Batman's predator segments, although stealth usually isn't as vital as it is for Bats because Spider-Man's spider-sense allows him to dodge anything. Obviously, this being an open world game, there's plenty of collectibles for you to discover and random crimes to stop around Manhattan, and we will be doing all of that stuff. And webswinging, of course. Plenty of webswinging. The webs attach to buildings again, and while the swinging doesn't quite have the realistic physics of Treyarch's Spider-Man 2 it's still highly enjoyable, and you can perform some cool tricks if you master the movement system.
This LP is going to be a 100% playthrough of the game on normal difficulty, with solo commentary (at least to begin with) and no talking over cutscenes or important dialogue. There will be some repetitive sidequests and such that I will cut down via editing, but I will finish and unlock everything that is required for 100% completion. As for the schedule, I'll try to update at least once a week or so, but don't worry if it takes longer between episodes. I'm often busy with work, and I've still got the Yakuza 1 LP to finish as well!
Oh yeah, by the way, the game normally has QTEs but there is an option to auto-complete them. I turned that option on so you don't need to look at ugly button prompts during cutscenes (and also so I don't have to press those buttons during cutscenes). I'm also rendering the episodes at 1440p and later 4K despite recording them at 1080p, in order to to avoid the effects of YouTube's shoddy compression algorithm. You can definitely see the difference to the 1080p playback there, so I highly recommend watching the videos at 1440p or 4K regardless of your actual screen resolution.
I am playing this on a PS4 Pro which supports 4K output upscaled from a native dynamic resolution maxing out at 1900p, but sadly my recording equipment can only handle 1080p and my computer is too ancient to even support 4K capture devices.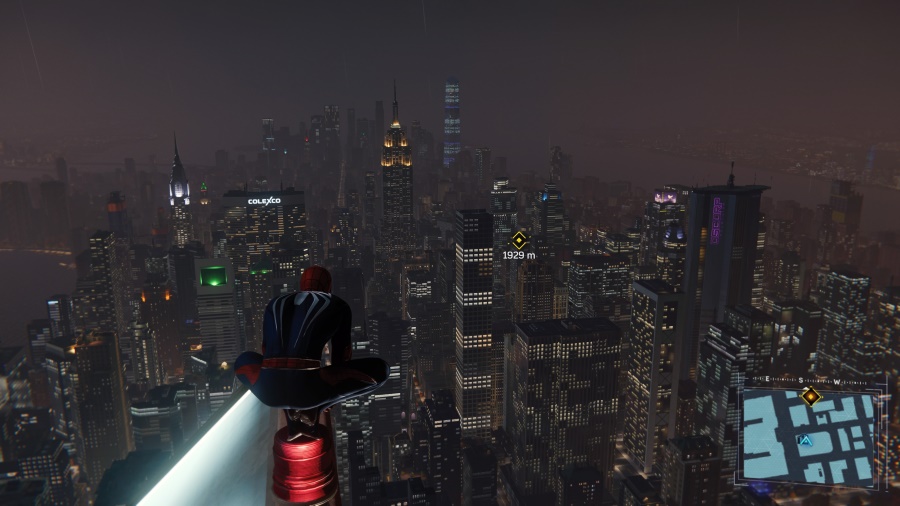 But that's enough yammering from me, let's get this show on the road!
Episode 01: King(pin)slayer
Episode 02: Friendly Neighborhood Spider-Cop
Episode 03: W. Fisk's Totally Legitimate Construction
Episode 04: F.E.A.S.T.
Episode 05: Spider-Cop Is Back, Just Accept It
Episode 06: Am I Demon
Episode 07: Shock Treatment
Episode 08: Financial Shock (alternate title: Schultz Shocks Again)
Episode 09: Demons on the Prey
Episode 10: Home Sweet Home?
Episode 11: The Network Is Down
Episode 12: Free Fallin'
Episode 13: Hell Is Empty
Episode 14: Crossfire
Episode 15: Hidden Agenda
Episode 16: Change the World
Episode 17: Down the Shaft
Episode 18: Castle Crashers
Episode 19: Spider-Men
Episode 20: I Remember Halloween
Episode 21: Uninvited
Episode 22: Connections
Click here for YouTube playlist (warning: YT's related videos sidebar is likely to have endgame spoilers, so if you're worried about that I recommend watching the episodes using the Polsy links above)