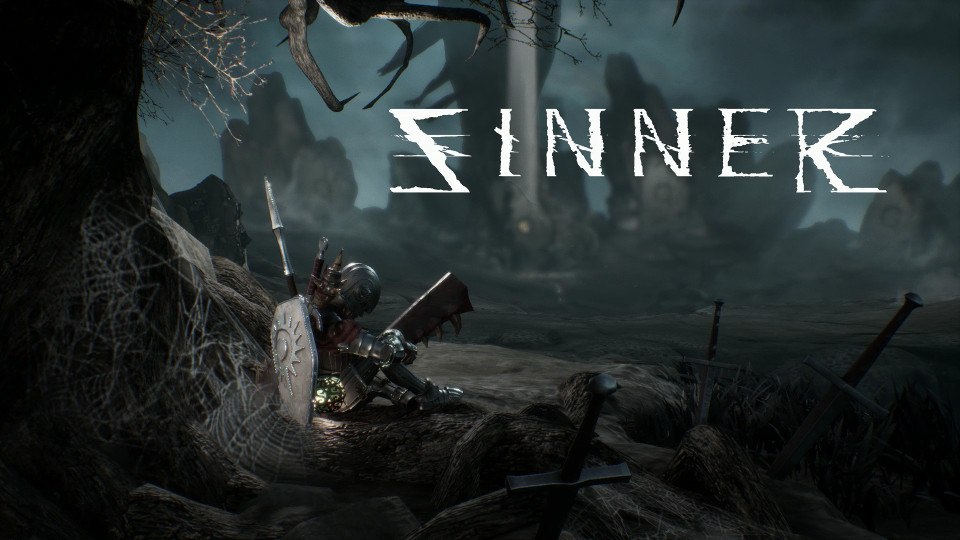 Sinner: Sacrifice for Redemption is a game that manages to take some neat ideas and turn them into a shallow and unrewarding experience. The developers say it was "influenced by the Souls games", but I defy you to provide a better description of this game than "Dark Souls but with all the fun parts removed". The combat is effectively identical to Dark Souls, except that you can't customize or upgrade your character and there are no enemies to fight aside from the bosses. And while the boss fights are at least unique and not quite all patterned on the least fun bosses from the Souls series, they're brutal and punishing and far more frustrating than fun at first. You can always give up on the boss you're fighting and come back later, but you'll have an even harder time when you do, because you lose power every time you fight a different boss and it never comes back. There isn't even much of a story driving you to keep trying - the protagonist, Adam, is apparently trying to redeem sins, but the details are about as compelling as a history textbook and don't explain more than the sins a bunch of people committed. It doesn't say who those people are, or what their relationship to Adam might be. I'd invite you to judge that for yourself, but there's another quirk to this game - you only ever get to see the story once. If you see a cutscene, it will never play again, even after you finish the game and restart. That makes a Let's Play fairly useless, but I didn't discover that until I'd already started recording, so I figured I might as well just finish the job. I expect this will be a short thread, since there are only eight bosses and nothing else to the main game, but I'll probably toss in some videos of challenge modes I unlock and anything else that seems interesting.
Part 1: Tutorial and Faiz Tilus
Part 2: Yordo and Levin Undok
Part 3: Chanel and Camber Luce
Part 4: Rhodes
Part 5: Angronn
Part 6: Adam
Part 7: Nightmare Challenge, take 1
No-redemption run:
Part 8: Faiz Tilus and Levin Undok
Part 9: Yordo and Chanel
Part 10: Camber Luce and Rhodes
Part 11: Angronn and Adam
Thirst run:
Part 12: Chanel and Levin Undok
Part 13: Faiz Tilus, Yordo, and Camber Luce
Part 14: Rhodes, Angronn, and ???
The Pick of Chastity:
Part 15: Nightmare Challenge take 2 and Modic
Part 16a: Yordo through Rhodes
Part 16b: Angronn, Adam, and a few more runs at Modic
The Trial of Speed:
Part 17a: Modic and Chanel through Faiz Tilus
Part 17b: Yordo through Ang
Part 18: ronn and Adam
Odds and Ends:
Part 19: The False Shield and the Crescent Halberd
Part 20: Please don't watch this one
Part 21: Nightmare Challenge take 3: The Full Gauntlet
Part 22: The Trial of Consequence, take one and final