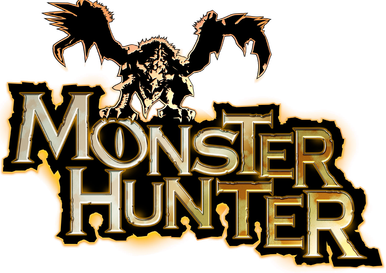 Monster Hunter is Capcom's genre-defining "Hunting Action" series of games where you and potentially three pals go out and fight giant monsters to get all their bits and then make clothes out of them. Cats are involved, usually.
The game's core loop involves taking on quests from a hub town, preparing for your hunt by eating food to get buffs, mixing items to make essential supplies like health restoring potions, and going out to hunt a monster. Anything killed in the wild can be carved to get parts, and "Large" monsters (the boss-like creatures that are usually the target of a quest) can have various body parts broken to modify your chances at getting the rarer parts. You can then take any parts you get and craft various weapons and armor to improve your chances against bigger, meaner monsters.
There are no character levels in Monster Hunter, although individual pieces of equipment CAN be leveled up, improving their defensive capability or, in the case of Generations, powering up a weapon and opening up new upgrade paths. There is an absurd amount of depth in the equipment in Monster Hunter, as your armor determines what "skills" you have and fundamentally change how your character plays.
You can also gather materials from various points in the environment. You can mine from rock outcroppings, catch bugs flitting about, break off wood from fallen trees, gather honey from beehives, and more. Many of these natural materials can be replicated at a farm in your hub, which lets you skip the downtime and go right back to hunting large monsters.
The main series currently makes its home on the 3DS, although previous games have come out on consoles, such as Monster Hunter 3 Ultimate on Wii U. The current iteration, Monster Hunter Generations (or X, in Japan), was only released on 3DS.