Welcome to a thread about the most electrifying personality in video games. I'm sorry, that's terrible.

It's been some time since people with superhuman powers became public knowledge in Empire City. Cole McGrath, bike-courier-turned-super-person, fought to protect his city from people that would use their amazing abilities to take over, but he was given a vision of a sequel hook. This is that sequel. In the flood-damaged city of New Marais, Cole needs to find a way to defeat the Beast, a giant monster that blew up Empire City and is rampaging its way south. With the help of his old pal Zeke Dunbar and NSA Agent Lucy Kuo, Cole races to improve his powers while dealing with the Militia, human supremacists that don't take kindly to you Yankees, with your lightning hands and your non-pornographic cinemas.
inFamous 2 is an open-world third-person shooter at its core, with climbing and movement reminiscent of the Assassin's Creed series. The thing that set the inFamous series apart from other open-world games at the time was the very comic-booky Karma system that gave you new abilities based on if you were being a sassy boy scout or just a dumpster fire of a human being. Thankfully, the game seems to know exactly what it is so the "moral choices" are very cut and dry, and there is never any ambiguity over whether you're being a good boy or a rude boy, nor any incentive to take a balanced approach. You're rewarded for your behavior either way, and neither good nor evil is proven to be the optimal choice due to rewards. Some missions play out differently depending on Cole's karma, and there are mutually exclusive good and evil missions to mix things up a little.

I'm LynxWinters and I'm joined by my friend @fenns who has never really seen this series. Thankfully, the game stands pretty well on its own and there's not a lot of required knowledge from the first game. Like I mentioned, some parts of game and story play out differently in places based on your karma, but most of the story and side missions work the same for both sides. That means that instead of putting up separate videos for good and evil, I'll mostly play the game as a good boy but I'll also show off all the differences for being evil. No morality-based content will be cut.
Since the game does a decent enough job of explaining events from the first game, I'll go ahead and say that plot discussion of the first game isn't spoilers unless you're talking about it in context to things that haven't happened yet in this game. If you know what's going on, who certain people are, etc, don't be a dick. If you want to know more details about the first game, there's two LPs on lparchive.org you could watch, but again, it's not really mandatory. I've never played the first game, and didn't watch Haller's LP until after I'd beat this one twice, and I never really felt lost.
I also haven't played Second Son but I'd really like to play it, so inFamous: Second Son discussion should be spoilered, but also maybe just don't bring it up too often?

(turn on youtube subtitles because news broadcasts don't have them in-game and we are chatty boys)
Episode #1: A Fresh Start
Episode #2: Power Nap
Episode #3: Birds
Episode #4: Chores
Episode #5: A Very Busy Day
Episode #6: Just A Prank
Episode #7: Pedestrian Feng Shui
Episode #8: Plantation
Episode #9: Transformers
Episode #10: Makeover
Episode #11: Swamp Secrets
Episode #12: Plans
Episode #13: Operation Rowdy Boys
Episode #14: Bird Experiments
Episode #15: Dunbar Beam
Episode #16: Bertrand's Fun Hobby
Episode #17: Electric Cowboy
Episode #18: Holy Crap, Bertrand
Episode #19: Despite Rage, Etc.
Episode #20: Dismember the Titans
Episode #21: The Phone Number of the Beast
Episode #22: Goodbye, Bertrand, You Giant Dick
Episode #23-G: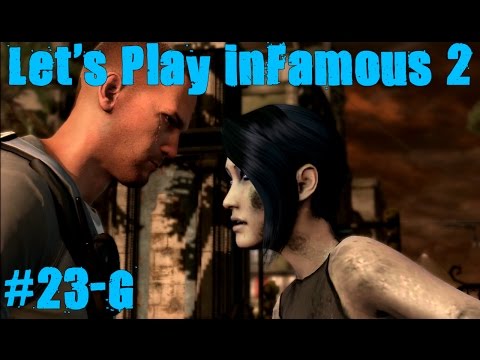 Episode # 23-E: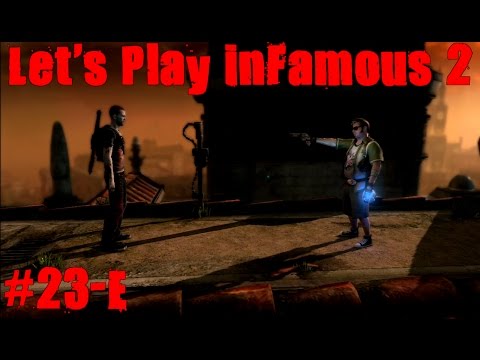 Spookums Month Special: Festival of Blood
Episode #1: Sparkly Vampire (But Different)
Episode #2: Holy Terror
Episode #3: Ignatius
Episode #4: Good Morning New Marais