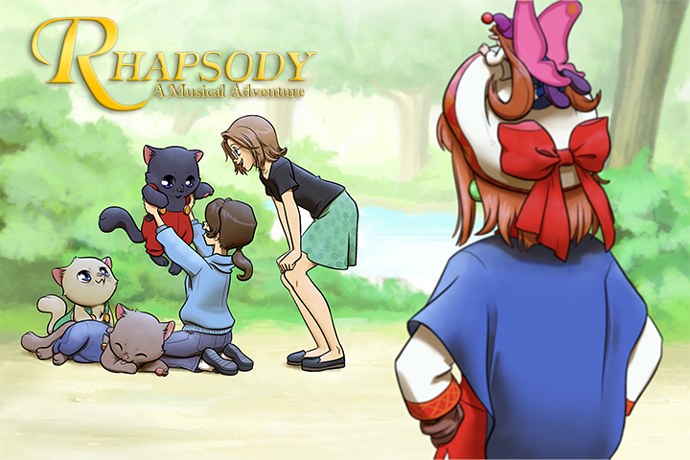 "Cornet is my name and I'm a puppeteer too! With my puppet friends there's nothing that we can't do. They are there to help me make my dreams come true. And once you get to know them they just might help you too!"
Rhapsody: A Musical Adventure was released in 1998 by Altus USA and Nippon Ichi Software. Originally titled Māru-ōkoku no Ningyō-hime or 'The Puppet Princess of Marl Kingdom', Rhapsody stars Cornet, a love-sick girl who has the strange ability to talk to puppets and Kururu, her puppet companion!
Rhapsody has been released multiple times across various different consoles and devices, mostly recently having been released for the Nintendo DS in 2008. We are playing the Playstation version, which was originally released in North America in the year 2000.
Rhapsody is a game that's near and dear to @GenghisKait's heart, whereas I hadn't even heard of it until she mentioned it! I'll be completely blind for this one, and Genghis will be in the driver's seat!
Episodes
Part 1
Part 2
Part 3
Part 4
Part 5
Part 6
Part 7
Part 8
Part 9
Part 10
Part 11
Part 12
Part 13
Part 14
Part 15
Part 16
Part 17
Part 18
Part 19
Bonus Episodes
Uncut Song Commentary - Part 1
Uncut Song Commentary - Part 2
Uncut Song Commentary - Part 3
Uncut Song Commentary - Part 4