Henshin! A Sentai RPG is an RPG, created by Sam Kusek and Tim Batiuk, that was originally in December of 2017, but will soon have a completed Deluxe edition released. The Kickstarter for the project ended a few months ago, but it reached its funding and all of its stretch goals, so look for it on Drive Thru RPG in the coming months.
The game is a diceless system with the goal of roleplaying a season of a Sentai/Power Rangers TV Show. In lieu of dice, the game uses tokens that you can earn by doing things that are bad for your character, then spend to do things that are good for your character. The different playbooks, which each represent a common color in Sentai teams, lay out the types of actions that involve tokens.
This campaign is themed around toy robotic pets, officially named Artificiamals because that was easier to trademark, some of which, for unknown reasons, have the power to combine with their owners to create superheroes known as Pet Rangers! The toy/pet store that sells these mysterious devices/creatures, Pets Buy, is run by the bizarre rat man known as Ark. Our sentai team is: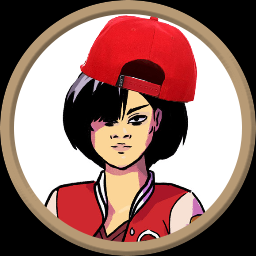 Kitsugi, the Red Ranger, leader, and first member of the team. An eternal free spirit, Kit has trouble listening to both her teachers, and Ark, the mysterious caretaker and benefactor of the robopets. She swears that she is engaged in a heated rivalry with a skater known only as DJ BEETZ, but no one but her can really vouch for such a rivalry existing.
Kitsugi's powers come from her dog robopet, which transforms into a wolf while in Mecha/Zord form. She is played by Alice/@lyrewulf.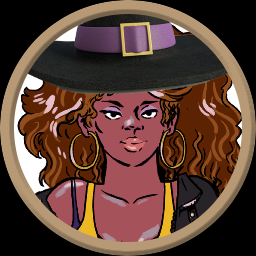 Rumi Peppercorn is the Yellow Ranger and the platonic ideal of the "Mom Friend." Rumi is the only employee of Pets Buy to take her job seriously, though even she has reservations about fighting on behalf of a faceless capitalist overlord. In addition to the rest of the Pet Rangers, Rumi often has to keep an eye on Ras Peppercorn, her hapless cousin who is nice, but just can't seem to catch a break.
Rumi's powers come from her Osprey robopet, which transforms from a gangly, cartoony "teen bird" form into a proper Adult Osprey while in Mecha/Zord form. She is played by Jeff, @heyboots.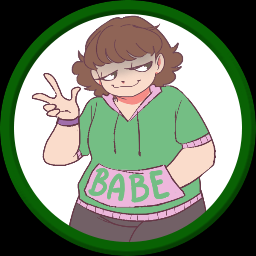 Midori Yakkai is the Green Ranger, not that you could tell from the way she acts. Never one to take anything seriously, Midori can often be found making snide and snarky remarks on every single thing known to mankind. Midori technically works at Pets Buy, but heaven forbid she actually do anything while on the clock. Midori's the frequent target of Shinju, the resident Rich Girl bully, and Rei, Midori's former friend and Shinju's current goon.
Midori's powers come from a ferret robopet, which transforms into a marten while in Mecha/Zord form. She is played by @Fefnir.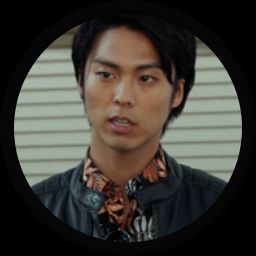 Hanh Ngo is the Black Ranger, and the local liar, bully, cad, and thug. Hanh is currently taking his aggression out on anyone who can't get away fast enough, which is usually Ras. Hanh is also frequently clashing with his military father and is on the verge of being sent to military school. Hanh has an unrequited crush on Alex Hicks, the president of the debate club, yearly member of the Model U.N., and the only person in Hanh's life who seems willing to give him half of a chance.
Hanh's powers come from the Vietnamese Pot-Bellied Pig robopet, which transforms into a Boar while in Mech/Zord form. He is played by @Jenner.
We stream our sessions live every Wednesday at 9 p.m. EST at twitch.tv/batilisk, with the edited versions, created by Fefnir, (hopefully) going up a week and half later on Sundays.