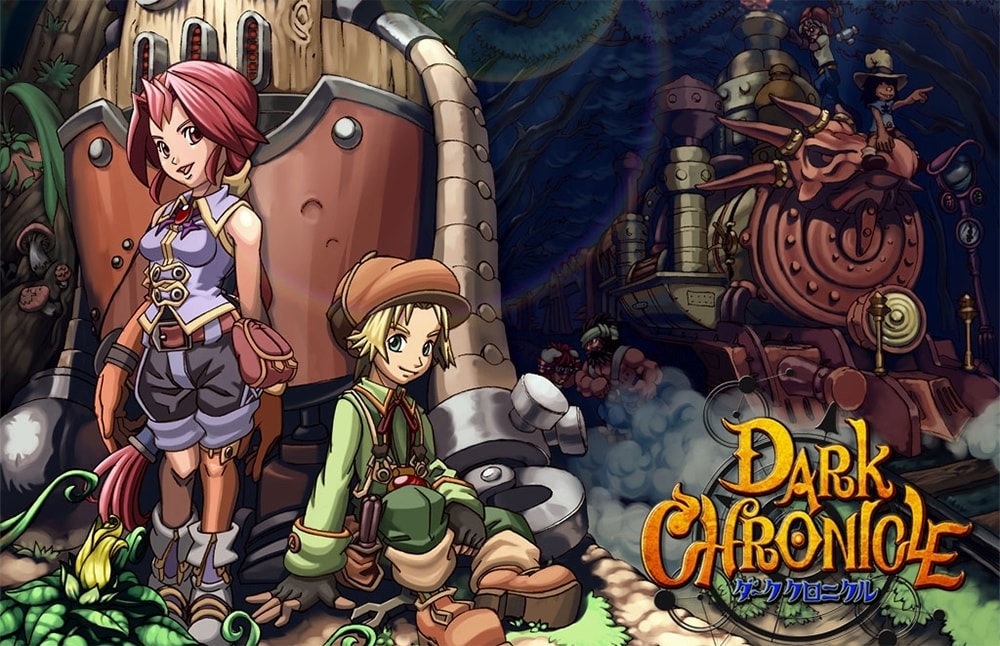 Welcome back, my friends
To the show that never ends
We're so glad you could attend
Come inside! Come inside
You would think the port job would be better but…nope theres a reason the ps2 classics were quietly cancelled I think. At least the games better this time…
The plot
The story is set in an isolated village on the edge of the world.The only gate leading outside is heavily guarded by a castle, and the villagers are not allowed to leave.
Most of the villagers don't give it a thought, and happily go on with their everyday lives. However, the protagonist is a little different from the others - he wants to see the world outside. One day, a "Monster" appears in the village, shocking everyone because until then, no one knew such creatures existed.
The protagonist is able to fight it using a mysterious Red stone he found in the coalmines. In the course of his defense of the village, he gradually unravels secrets of how the stones and the monsters came to be…
wait thats little town hero…
Who am I?
I am YerPalHal no longer new to the site I have two completed lps to my name on the lpzone. I belong to a group known as the Jaded Desktop and select members of this group will be joining me on this little endeavor. My friend Kazan will be my constant co pilot and we drag our unwitting compatriot Hwhite with us.
Also Nidoking as usual is going over what i miss and i am so grateful for that
vets of the first lp what has changed between games?
The thirst meter was removed, Broken weapons no longer simply dissappear. There is no duel system. Georama is more flexible and open-ended, allowing you to decide exactly what buildings are put where.
The inventory is much larger, and there are no storage facilities for excess items. There are only two playable characters, each with a second form, making for four possible ways to battle. There are no character-specific dungeon puzzles.
There are only 3 types of Limited Zones, which are referred to as Seals now (Max only, Monica only, no healing).
So about this…
This will be an odd playthrough as I will 100 percent the georama but due to frustrations I will not be 100 per centing the photography system. Like the first game I will not be doing any fishing outside of the required one. I will be doing spheda though and since the bonus chapter actually has a story in this game I will be doing that too. Feedback is encouraged and lets keep the future pcs and areas quiet until they show up in the game. So sit back, relax and join us every sunday and sometimes wednesday as we go forward and back…
The story so Far
Book 0 A night at the circus
Part 1: A night at the circus
part 2: Time is changing
Book 1: To the outside world
part 3: The Sewer Level
part 4: Revenge of the Bat
part 5: Linda and steve
part 6: This is Halloween
part 7: ITS NOT OVER YET MAX!!!
book 2 Resurrection of the great elder
part 8: Holly and the seven clever boys
part 9: scary trees and super creeps
Part 10: The fishing episode
Part 11: PIXIE POWER!
part 12 the trees have eyes
part 13 recruitment for a better tomorrow
part 14: The trees a strip mall?!?
part 15: More recruiting
part 16: The rainbow at the end of the woods
Book 3: The sage who became a star
part 17: Out of Balance
part 18 promotional consideration NOT paid for by the following
part 19: The Claws of Tom Nook
part 20 The april foolish conversation street
part 21: Emet Selchs house of memes
part 22: past Hals a jerk
part 23: The sage who became a star
Book 4 Goodbye Shingala!
part 24: The water Area
part 25: Covid Hearts 354 and a half: Taco bell is not crash
part 26: OSMOND!
part 27: The sweet episode
part 27.5: The lost episode
Book 5: Conflict of the past and Future
Part 28: I am ERROR CuRsEd
part 29: The Fall
part 30: A tale of Two moms
Book 6: When two eras collide
Book 7 Palace of Flowers
part 32: A wretched hive of SCUMM and villiany
part 33: Conversation street the lp
part 34 Torakutā ni hika rete kaiwa-dōri ni natte shimatta
part 35: Sirus start of darkness
FINALE: Moonfall!
april fool bonus: a hopeFul FutuRe