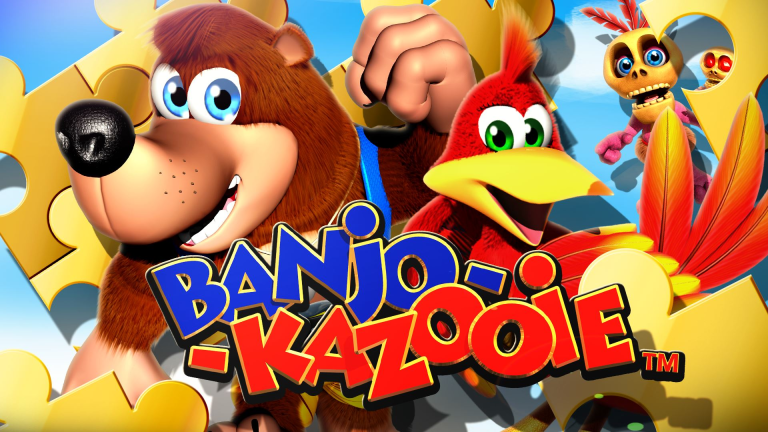 Hello! My name is Ashley, and I love the Banjo-Kazooie series, and Rareware as a developer. I'm here to take you on a walk through my favorite series of all time, the Banjo-Kazooie trilogy (or "Banjo-Triloogie" as I like to call it. The G is soft like in 'trilogy' not like 'loogie'.)
I'll be playing each game on the Xbox 360, and showing off the renewed Stop n Swop feature, which was originally a dummied out mechanic meant to carry data between Banjo-Kazooie and Banjo-Tooie, restored in the 360 versions. Joining me are several of my good friends, as rotating commentators.
Currently Playing: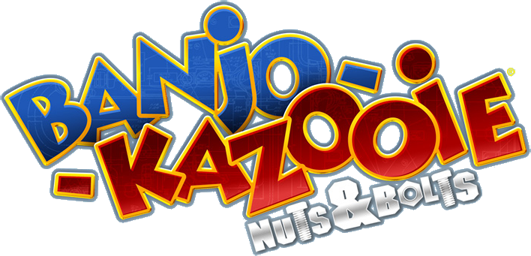 Banjo-Kazooie: Nuts & Bolts is the 2008 sequel to Banjo-Tooie, for the Xbox 360. It's very different from the first two games, but it's awesome and you're all wrong about it being bad.
It's a vehicular action game where you construct your own cars and planes and motorcycles and weird giant rocket powered spheres and whatever else you feel like and then use them to complete challenges for Jiggies and Trophies.
This is a 100% run. I'll be completing every mission to Trophy standard and showing off the DLC.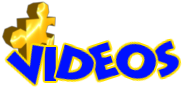 Part 01: Welcome to Showdown Town
Part 02: Nutty Acres
Part 03: Logbox 720
Part 04: Hero Klungo
Part 05: Sequence Break
Part 06: Banjo Land
Part 07: Ex-Wife
Part 08: A Mess
Part 09: Save the World
Part 10: The Jiggoseum
Part 11: Return to Nutty Acres
Part 12: Sports
Part 13: Super Banjo Universe
Part 14: Terrarium of Terror
Part 15: All Jinjos are Bastards
Part 16: Billiard Bonanza
Part 17: Banjo Funko Tactics
Part 18: They Don't Get It
Part 19: Giving Up
Part 20: Cool Stunts
Part 21: This Game Will Make You Bleed
Part 22: Some of my Best Friends are Jinjos
Mumbo's Motors 01: Battletoads
Mumbo's Motors 02: Armored Van
Mumbo's Motors 03: Boattletoads
Mumbo's Motors 04: Arwing
Mumbo's Motors 05: Clanker
Mumbo's Motors 06: Turbo Speeder