You jolt awake with a gasp, face half-buried in the dark mulch of the forest floor.
The taste of blood is thick in your mouth as you spit and painfully push up off the ground onto your hands and knees.
Brain's fuzzy. Hard to focus. Everything hurts.
You slowly drag yourself nearby stump and lean against it to catch your breath. You begin to collect yourself.
Your skirts and tunic are tattered and caked with dirt and… blood. Too much blood to be only yours. You feel around and realize you are absolutely covered in cuts and bruises, and your nose is broken.
What happened?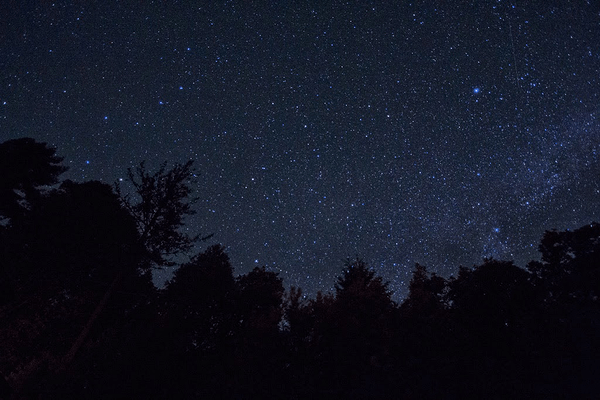 You are sitting in a glade in a primeval forest under a moonless, starry sky.
There is a stump here. There is a ruined cabin here. There is an overgrown garden here. There are several missing things.
You can't leave this area yet.
You are carrying:
A pounding headache
Broken nose
Cuts and bruises
Tattered clothing (worn)

What now?
Please bold your actions.
>