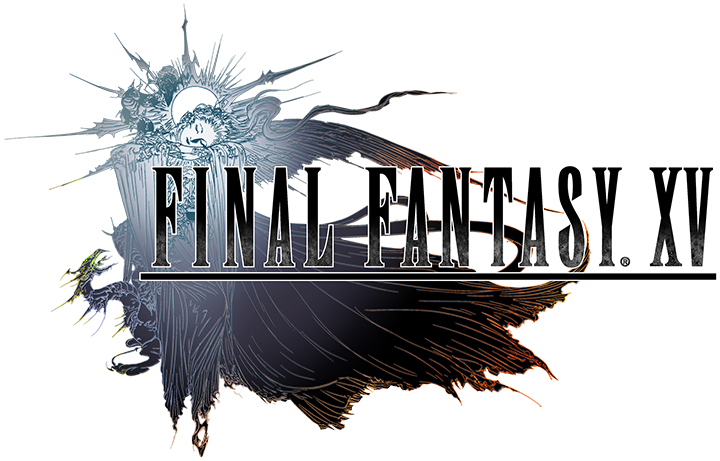 Welcome to the 15th Final Fantasy, or have there been more than that, I've lost count.
Perhaps you've heard of this series, but if not, Final Fantasy(FF) is a RPG series spanning several decades and consoles, all taking place in different fictional universes. Final Fantasy 15, originally Final Fantasy 13-Versus, is not exactly a game that came out on time. It was originally intended to be an offshoot of FF13, but with all the fan criticisms of FF13, and the horrible mess that was FF14 on launch, the game was put into a development limbo for a while. Eventually what came out, 10 years after it was shown to the public, was Final Fantasy 15.
What is this game
If you played any of the previous games(Barring the mmo's), the series has typically been menu-driven RPG's, but that whole idea was tossed out the window here. What we have is much more of a Character-Action game, with RPG elements. Positioning, timing attacks, quicktime events are all things that are going on here, all wrapped up in the too-many-belts-and-weird-character-design that Final Fantasy is known for.
The game itself follows Prince Noctis, who is on the road to go and get married to the Oracle Lunafreya in order to help stabilize the world politically. Joining him on the trip are his 3 Best buds, Gladiolus, Prompto, and Ignus. The game expects some things from the players on the story front however, as Square-Enix made it not so clear that to understand what is going on in the story, or who the characters are, you need to watch Brotherhood: Final Fantasy 15, an Anime and Kingsglaive Final Fantasy 15, a Movie. These cover parts of the story that are seemingly missing from the game, and introduce the main characters in a "well this is how we met and became buds" kind of way.
The LP
Joining me is my bud, Zarin, as we make our way through the roadtrip land of FF15. I've been a fan of the series for a long time, and have beaten nearly all of the mainline FF games, while Zarin fell off around the transition to PS2. The other thing you should know, is we are both going into the game blind, I know basically nothing outside of watching the anime, and some pre-release trailers. So please,

No spoilers

Do note, that some episodes are slow due to the nature of is being completely blind to the game, but more editing will be happening down the road.
The intermission videos contain various Sidequests and activities that I complete solo. They have some sparse Subtitle commentary, and are more of an excuse for me to just faff about without regards to the main plot.
Videos
The Tutorial
Episode #1: Out of cash
Episode #2: Dave
Episode #3: My Car
Episode #4: Sperlunking(poorly)
Episode #5: Cat Quests
Episode #6: New Clothes
Episode #7: Hunting a bit
Episode #8: Night Hunting
Episode #9: Kingly Journey
Episode #10: Cid Missions
Episode #11: Knocking out a few sidequests
Episode #12: Cor Gameplay
Episode #13: Royal weapon spelunking
Episode #14: War for Freedom
Episode #15: The Open World
Episode #16: Deadeye
Intermission #1: Cindy sidequests and Prompto Photos
Episode #17: Chomsky The Chocobo
Episode #18: Chocobo exploration
Intermission #2: Sidequests, activities and more!
Episode #19: Lestallum
Episode #20: Party Member in Training
Episode #21: Waterfall Ice Cavern?
Episode #22: Journey to Titan
Episode #23: The Archean
Episode #24: Riding around for Ramuh
Episode #25: The Fulgurian
Episode #26: The Armiger
Episode #27: Sneaking Mission
Intermission #3-1: Chocobo's
Intermission #3-2: Frog questing
Episode #28: Face full of Concrete
Episode #29: Malmalam Thicket
Episode #30: 3 Fella Fiesta
Episode #31: Party of 4?
Episode #32: Mythril Mines, continued.
Episode #33: A special Guest Hunter
Episode #34: Balouve Mines, Redux
Intermission #4: Moogles & More
Episode #35: The Rock of Ravatogh
Intermission #5: Holly's Maintenance Crew
Episode #36: The Myrlwood
Episode #37: Crestholm Channels, Pt 1
Episode #38: Crush-a-base, again
Intermission #6: Cape Caem and sidequesting
Episode #39: Castlemark Tower, Pt 1
Episode #40: Castlemark Tower, Pt 2
Intermission #7: The last of the sidequests
Episode #41: Weapon collection
Episode #42: The Chocobo-Moogle Festival, Pt 1
Episode #43: The Chocobo-Moogle Festival, Pt 2
Episode #44: The Chocobo-Moogle Festival Pt 3
Episode #45: Setting Sail
Episode #46: An In-Boat experience
Episode #47: A walk through Altissia
Episode #48: The Hydrean
Episode #49: Brothers, Broken
Episode #50: Coming back Together.
Episode #51: Switcheroo
Episode #52: The Glacian
Episode #53: The Regalia; Dread chapter begins
Episode #54: Stealth is useless
Episode #55: Re-Arming ourselves
Episode #56: Switches and Soldiers
Episode #57: Meeting back up with our friends
Episode #58: The World of Ruin
Episode #59: Welcome home; Infernian
Episode #60: The end of our Journey
Post Game and DLC
Episode #61: Chapter 13, Verse 2. A Gladiolus perspective
Episode Gladiolus
Episode #62: Desiring Power
Episode #63: Pillars of Strength
Episode #64: Battle on the Big Bridge
Episode Prompto
Episode #65: Resident Prompto
Episode #66: Prompto's Extreme Snowcross
Episode #67: Old Self
Episode #68: ff_victorymusic.wav
Assassin's Fesival
Episode #69: the Same old Minigames
Episode #70: Killing Machines at the festival
Episode #71: Prince of Garbage
Episode Ignis
Episode #72: Capturing Districts?
Episode #73: A New Ally
Episode #74: Fate
Episode #75: Alternate Reality
Episode #76: The Optional stuff
Royal Edition DLC (Chapter 14 rework)
Episode #77: Noctis's Return; Redux
Episode #78: Insomnia, Ruined
Episode #79: The Power of the Void
Episode #80: Norgtis