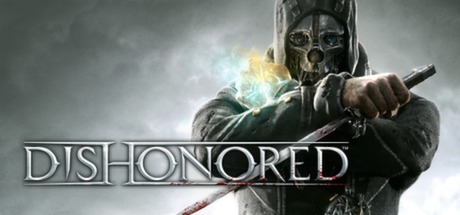 The beginning of the Video Game Dad Renaissance.
Released in 2012 for all non-Nintendo options, Dishonored is a FPS stealth game by Arkane Studios, published by Bethesda. This is basically my limit of knowledge on the game (barring one more thing I'll wait to talk about on the off chance someone watching is blinder than I am on it) because I have basically not played this game! That's right folks, it's time for a BLIND video series from yours truly. With that in mind, please note the rules; do not talk about spoilers! I won't give an absolute blanket "no spoilers at all" policy, just don't let it consume the thread. Focus on the here and now. Additionally, I do not know if I will be going for 100% clear because, as I've never played this game before, I don't exactly know what that would mean! We'll see once we get to that bridge. And finally, don't… don't expect my typical level of quality when it comes to play. I know in Momodora IV I was really good at it even though it was blind, but that's because that's a game type I play on purpose and am good at.
I am not good at stealth games.
With that all being said, I'll cut to the chase. It's time… for Dishonored!
Zodi Plays: Dishonored [1] Homecoming

Video Length: 27:55
In this episode, we're introduced a bit to plot, and shown essentially most of our mechanics in this game. This post will go over both of those thins, in that order.
Plot wise, we're Corvo Attano, the head bodyguard of Empress Jessamine, ruler of Dunwall and presumably a bunch of other vaguely British places I don't know how big an Empress's reach would be. We're just back from asking foreign lands help with dealing with the plague of rats, a duel sided sickness/rodent infestation. We don't have anything good to report, but unfortunateley the Empress is attacked by steam-punk (I'm sorry, whale-punk) ninjas, who we make quick work of up until we don't due to strange magicks. Bad things happen, Corvo gets imprisoned, thus the title. We had an honor, it has now been dis'ed.
Mechanics wise… this is a stealth FPS game. I say FPS because you are in a first person view, regardless of the fact that it's pretty clear this is more of a slashy than a shooty. The stealth mechanics feel… a little tricky to get a hang of, since it feels like the game is pulling one or two "gotcha" moments on me. I'm sure part of it is just my inexperience, but it's a little frustrating. Nothing game breaking of course. What's a little weird (though it makes sense) is that your side arm is in your left hand, but uses the right mouse button, and vice versa for your sword. I think they should have been visually switched. There's also minor parkour, and it actually feels really fluid and intuitive so kudos for that game.
Finally, in it's own seperate section since it's technically both mechanics AND story… we have chaos. Chaos is how messed up and bloody the world is. We get high chaos from killing people, and we get… I guess low chaos from not? This feels like a system where any mistake is a permanent scar but any progress is just kinda impermeable and nothing. I don't mind having alternate endings based on killing, and like I say in video I'm gonna make an honest to god try at not killing absolutely everyone in my path, but given my inexperience plus a couple other factors we'll see Later, we'll see how long that is viable. I'm going to do my ABSOLUTE best not to kill everyone, but I'm also JUST going to do my best. I'm not going to rise above myself in any capacity here.
Sometimes you need to cut the knot. Anyway, I hope you all enjoyed! I'll see you all next time for the next episode.