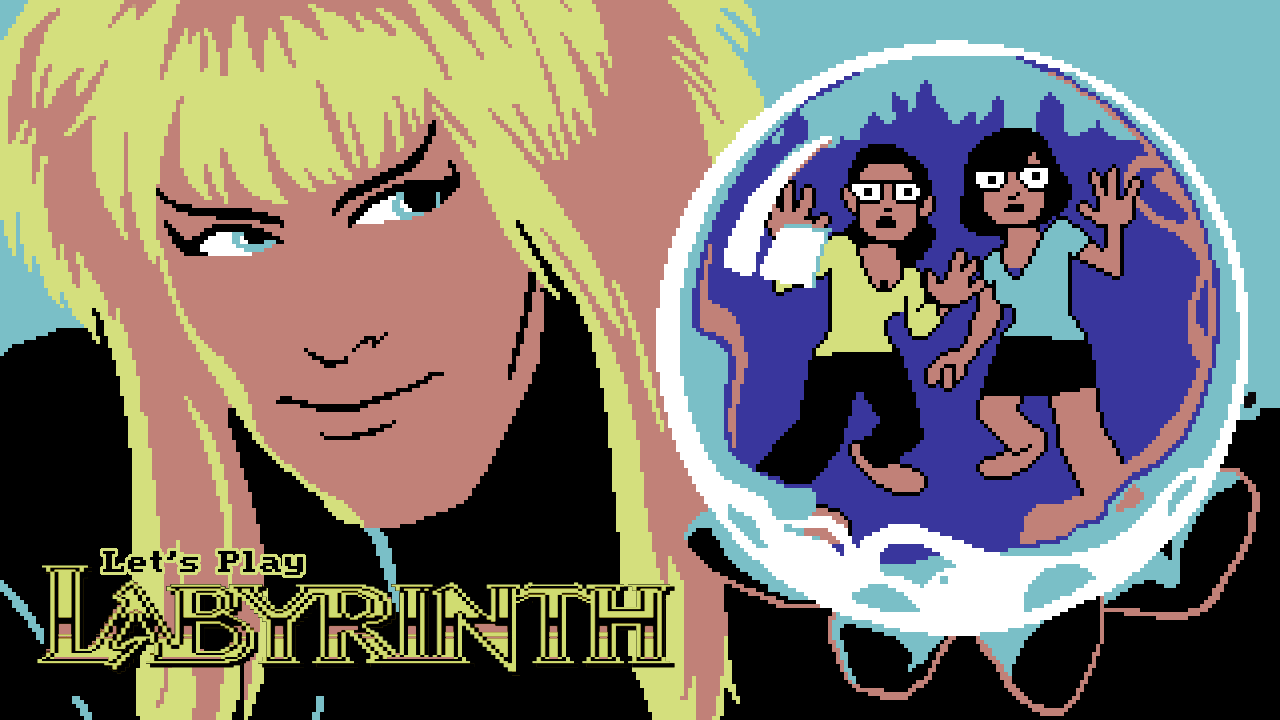 "…A key. Popcorn. A movie ticket. Everyday objects have a way of taking on a whole new meaning, once you enter the Labyrinth. Be prepared for anything… we cannot be held responsible if you get lost."
Labyrinth: The Computer Game is a 1986 graphic adventure game based on the Jim Henson Cult Classic Labyrinth. We have 13 real-time hours to solve the labyrinth armed with only our wits and whatever knick-knacks we have crammed into our pockets!
Labyrinth was the first adventure game produced by Lucasfilm, who went on to become LucasArts and create games such as Maniac Mansion, Sam and Max Freelance Police, and the Secret of Monkey Island series. Labyrinth: The Computer Game was released on the Commodore 64, Apple II, and MSX. We'll be playing the Commodore 64 version on an emulator (VICE).
So with all that said, come follow your hosts ShawiniganHandshake and GenghisKait as they journey through Jareth's Labyrinth! This LP will be a short one with three parts in total (one of those being various bonus footage from the game's alternate pathways and dialogue options).
Note: This LP (and thus the thread) assumes that viewers have seen the film on which the game is based on. If you have not seen the movie yet and want to remain unspoiled, turn back before it's too late!
Bonus Videos
Bonus Footage - Alternate Scenes and Dialogue
'Underground' Sing-a-Long
Fanart
http://i.imgur.com/STG2zX7.png
http://i.imgur.com/e5RZdIU.png
By dijondujour