Personal Introduction (Unrelated to Let's Play, feel free to skip if uninterested)
Hey, I'm Ardentex and I've been making Let's Play videos for almost 2 months now. I've been following the scene since 2009 and was originally inspired by guys like Chuggaaconroy, Datai and SpiritofSteel (especially pertaining to the Pokémon series of games). Didn't know that Let's Plays still had a huge audience around the forum communities and I'm beyond excited to become a long-term member. I'm still pretty new to forum posting, so excuse me if my posts aren't formatted well or I mess up with adding images or links for the time being, try to bare with me.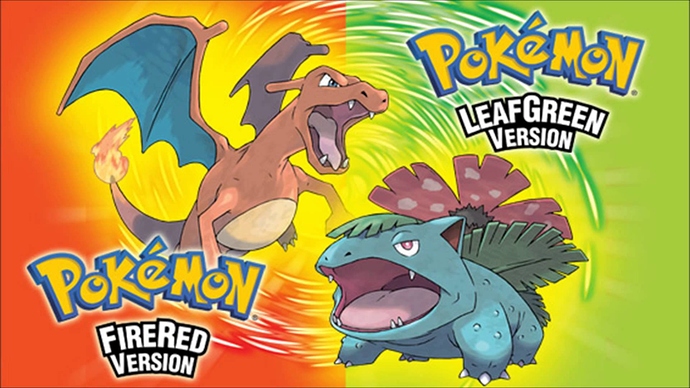 About the Game
Pokémon FireRed & LeafGreen are the remakes of Pokémon Red & Blue versions, originally released in 1996. The titles were developed by Game Freak, who definitely set his name in the cornerstone of gaming through creating this RPG franchise, although he did work on other, lesser known, titles before his original Pokémon/Pocket Monsters run swept the world. The plot follows a 10-year-old boy named Red, a silent protagonist from Pallet Town. After meeting Professor Oak while trying to leave on an adventure unprotected, both Red and the professor's grandson, Blue are asked by Oak to choose a starter Pokémon, Bulbasaur, Charmander, or Squirtle and make their first steps in becoming the best there ever was… dun dun dun-dun*
About This Let's Play
This is a post-commentated Let's Play, mainly focusing on all the information for potential newcomers, as well as a comprehensive guide to those who have already played the game numerous times, for example, I will be collecting ALL of the game's hidden items. The Let's Play will showcase all the content from the main and post-game, as well as all the side events, Legendary Pokémon and items gotten through completing the Pokédex. I've also created sidebars in hopes of making it easier to follow along, in case you might want to know which Pokémon appear where, or what movesets, abilities or held items the so-called "bosses" of the game posses in their Pokémon teams, as well as the evolution of my team throughout the episodes on the right. A lot of the repeated encounters as well as Trainer battles with no new or special encounters will be edited out.
My aim is to upload every other day in the evening (Central European Time), the updated playlist and this thread can also be expected to get re-newed shortly after.
Playlist + Let's Play Episodes
Playlist of the Series (updated as soon as a new part goes live)


Part 1: I Choose You!
- - -



Part 2: Viridian Forest
- - -



Part 3: Pewter City Gym
- - -



Part 4: Mt. Moon
- - -



Part 5: Cerulean City
- - -



Part 6: Misty & Vermilion City
- - -



Part 7: S.S Anne & Lt. Surge
- - -



Part 8: Rock Tunnel
- - -