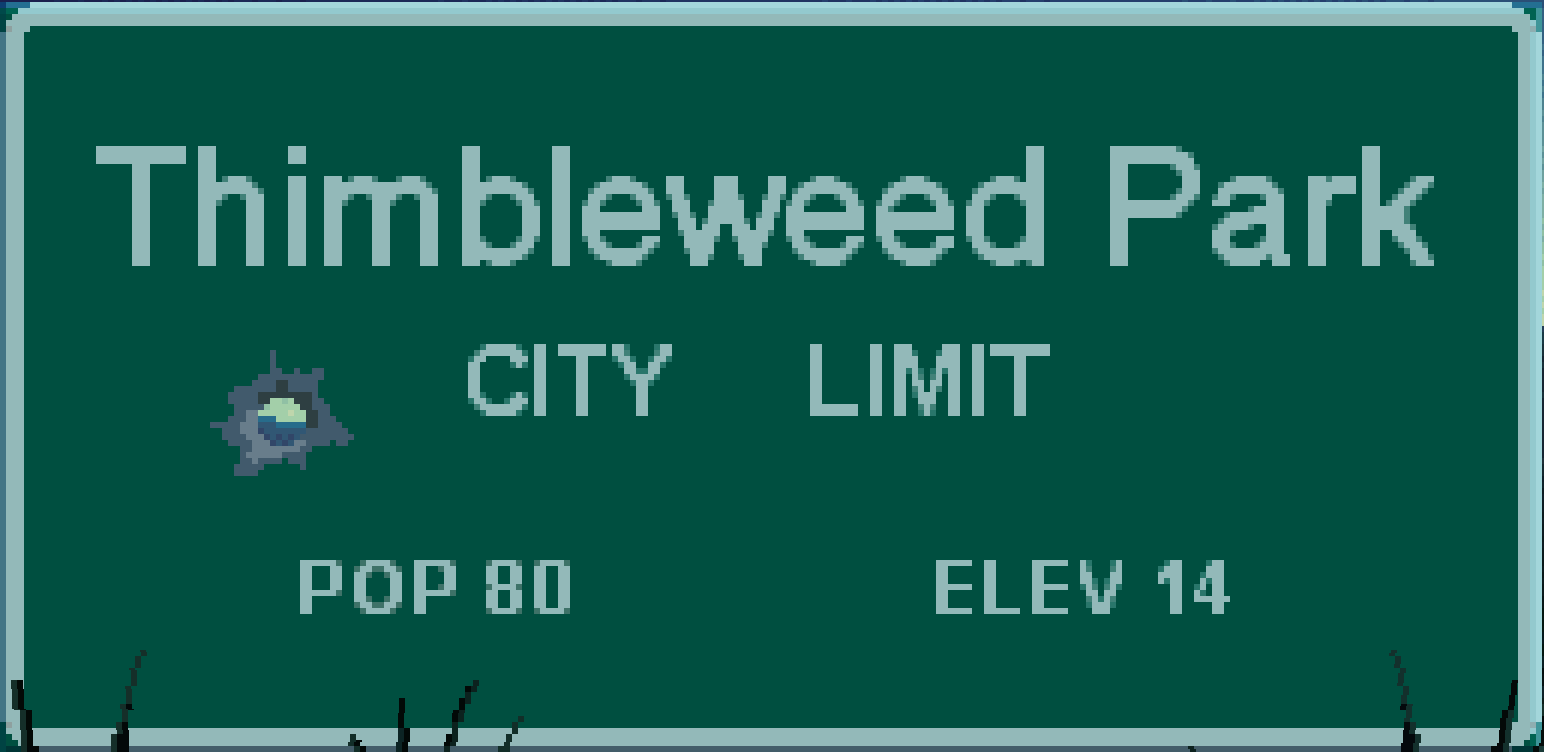 In 1987, a team of developers led by Ron Gilbert and Gary Winnick at what was then Lucasfilm Games released Maniac Mansion, one of the first point-and-click adventure games. Maniac Mansion was surprisingly innovative for its time: while Sierra was still cranking out short, linear games that were padded out by tons of death traps, Maniac Mansion had a system that is to this day relatively unique for an adventure game: having a selection of characters with unique skills that could approach puzzles in different ways. Hardcore Gaming 101 did an excellent article on it, which you can read here: http://www.hardcoregaming101.net/maniac-mansion/
Thimbleweed Park is Ron Gilbert's second attempt at making a true sequel to Maniac Mansion. It was kickstarted in 2014 and released in March of 2017.
Does it succeed at being a sequel to Maniac Mansion in an era where adventure games are largely relegated to the dark depths of Steam's indie section? I'd argue that it does… even though I think Maniac Mansion (and Dead at Sea) had a better approach to the idea of having multiple characters with different unique abilities.
In this LP, we'll be teaming up two FBI agents with a clown and a blatant self-insert to solve a murder. I would recommend that you have at least some understanding of Maniac Mansion and the general culture of adventure games in the early 90s going into this, mostly because of my one real gripe with this game:
Thimbleweed Park drives straight into reference-town almost immediately and never really leaves. While I'll point out some of the stuff that you'd need to understand a couple of puzzles, truly pointing out everything would triple the length of this LP… which is going to be long enough as it is.