Trigger warning for blood and close-ups of averagely modeled corpses
Latest update: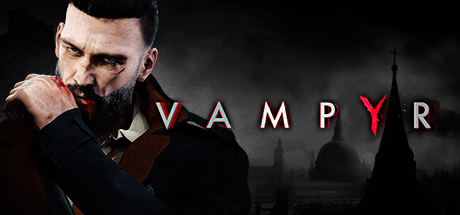 It was the year 2018.
Vampires have been in folklore for many centuries. For so many, in fact, that there is a billion ways to spell the word "vampire".
But has there been a game about a vampire doctor? As in, a vampire who is actually a doctor?
And one set in WW1 London?
No, there was not.
Thus, Vampyr was born, an action-RPG that has vampires, vampiric skills and other things. I think it's not complete yet, but they already charge 50 Euros for it, so I assume that it's mostly playable.
The LP
With the exception of the first 30 minutes, the run is a blind run with live commentary. I saw that this is a game, that it has vampires, and that it has a PC version. The decision was made then and there. As such, any tips for how to play the game are most welcome.
Meanwhile, I will keep white noise chatter to a minimum.
Fun fact: I've never played anything both blind and live before on camera, so this will be a learning experience.
Vampyr has text entries in a journal format, I will be posting these in the thread and, for the most part, giving a brief summary of the content.
Spoiler policy
I am yet to get far in the game, so spoilers for anything not yet covered are to be tagged, no exception. This is a rule that I will enforce with the brutality of a Russian vurdalak, because I don't want to suffer from spoilers.