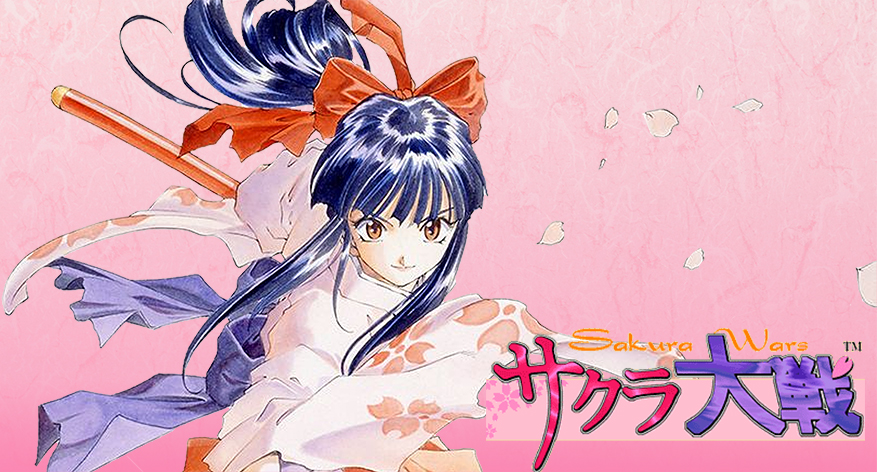 Sakura Wars is a "dramatic adventure" game for the Sega Saturn, developed from a concept by author Oji Hiroi by Red Entertainment and published by Sega themselves. One of the flagship titles for the system in Japan, it would go on to spawn a massive multimedia franchise, spanning six mainline games, several spinoffs, and a number of anime and manga adaptations, as well as stage shows.
The game takes place in a fictionalized steampunk version of Japan's Taisho era, specifically 1923 and follows the exploits of the Imperial Assault Troop (Known as the Combat Revue in official translations), a secret military unit dedicated to fighting demonic threats to Tokyo while masquerading as a theater troupe. Recently graduated Navy Ensign Ichiro Ogami is brought on to lead the Flower Division, a group of women with spiritual power who pilot steam-powered armor in defense of the capital.
Dramatic adventure? Yes, that's the official term Sega used to refer to this game's genre. In reality, Sakura Wars is an eclectic mix of visual novel/adventure storytelling, dating sim relationships, and turn-based strategy combat. I think it works pretty well.
Despite multiple attempts to localize the series, the games eluded the English-speaking world for years, with only So Long My Love getting a western release 5 years after it was released. In 2019, however, not only was it announced that the soft reboot would be brought over in English, but a complete fan translation of the Saturn original was dropped just outta nowhere!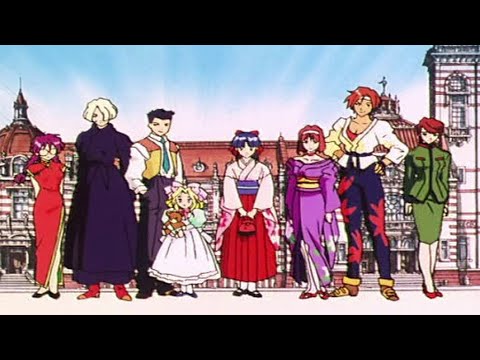 This is the version that I'll be playing. Now, before we join the Imperial Assault Troop, let's meet the ladies we'll be fighting alongside. I'll probably be going for whichever one goes over more with the audience, so find one you like!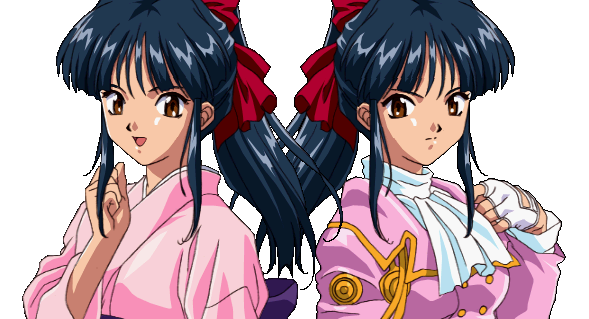 Sakura Shinguji (CV. Chisa Yokoyama)
The main heroine who joined the Assault Troop around the same time as Ogami. She grew up in the sticks and is still getting used to life in the big city, but her heart sure is in the right place.
Pros: Is a samurai, a genuine Sega icon
Cons: Kinda clumsy, risks incurring the wrath of Segata Sanshiro if dated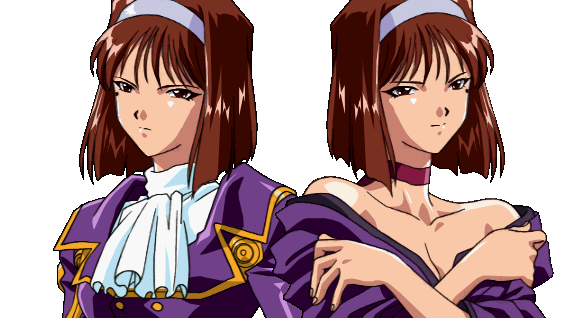 Sumire Kanzaki (CV. Michie Tomizawa)
The self-professed star of the Flower Division, Sumire is the heir to Kanzaki Heavy Industries, the company that manufatures the Koubu, the powered armor the Assault Troop fights in. She won't hesitate to let you know she's better than you.
Pros: She's a good actress, ohohohohos
Cons: Got a big ol' stick up her butt, her shoulders are probably cold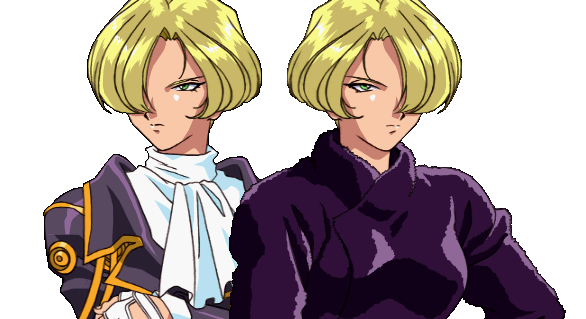 Maria Tachibana (CV. Urara Takano)
The most experienced member of the Flower Division, Maria is a half-Russian veteran of the Russian Revolution. She's the original leader of the division and an ace sharpshooter, though her battle experience has left her a bit cold and distant.
Pros: A bonafide professional, calm and collected
Cons: Kinda hard to read, guns are bad

Iris Châteaubriand (CV. Kumiko Nishihara)
The youngest member of the Flower Division, Iris comes from an aristocratic French family. She's not equipped with a weapon, but has strong psychic abilities, which she uses to support the rest of the team.
Pros: Keeps us all in top shape, probably makes good fries
Cons: She speaks French sometimes so I have to copy and paste accents and stuff, is very much ten years old so maybe let's not, huh?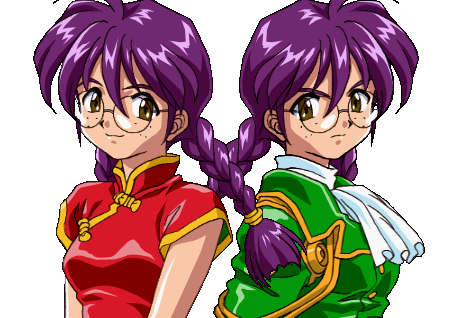 Li Kohran (CV. Yuriko Fuchizaki)
A mechanical genius from China, Kohran works as the stage manager of the Flower Division and maintains the unit's Koubu. She's also an inventor, though her inventions have a habit of blowing up on her.
Pros: Glasses and braids, speaks a cool Kansai-ben
Cons: She'll use us as a guinea pig, explosions are also not very good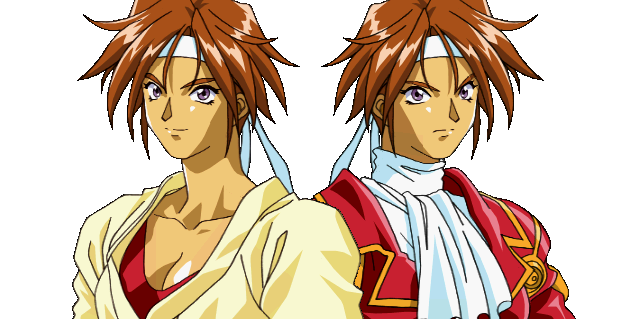 Kanna Kirishima (CV. Mayumi Tanaka)
The muscle of the group, Kanna is a karate master who puts her combat prowess to use in her Koubu. She's a tomboy and almost always hungry, and is often at odds with Sumire.
Pros: Big and buff, is literally 6'6"/197cm
Cons: Hefty restaurant checks, for some reason she makes me want to be a pirate
Updates
Episode 1 - The Capital's Floral Assault Troop!
1-1 - Meeting the Imperial Assault Troop
1-2 - Between an O and a U
1-3 - The Bear Necessities