TRIGGER WARNING: This game features insensitive language, gore and body horror. Given it's director and writer's history, this thread will also likely mention harassment and CSA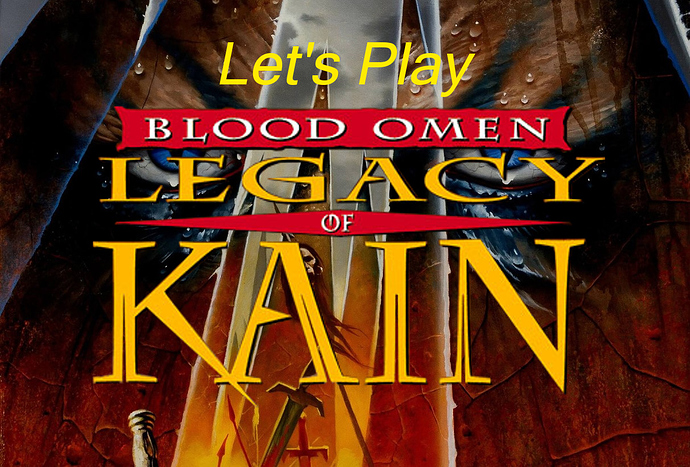 History
Released on Playstation in 1996, Blood Omen: Legacy of Kain is a Zelda inspired, action adventure game with a top down perspective, a dark art style and a focus on storytelling.
Created by Dennis Dyack and Ken McCulloch, Legacy of Kain was the first in a prospective anthology series, focusing on mature storytelling to match the growing shift in Video Games' demographic from largely children to young adults and older. It was also Silicon Knights' first in house production, having previously developed titles for Strategic Simulations Inc. for Amiga, DOS and Atari ST computers.
It was initially to only be published by Crystal Dynamics, however complications in Crystal Dynamics' business plans going forward, and a lack of any tangible development from Silicon Knights, lead to a huge number of staff travelling to Ontario to co develop the game for Playstation.
The history of Silicon Knights is kind of, an incredible and labyrinthine mess, and that mess begins with Blood Omen. I hope to discuss some of the history, at least surrounding the development of this game in this thread, if not their entire history.
It's also a really good game in it's own right, plus it sets the basis for the series going forward, which are better games with a better executed story, but the grounding in Blood Omen helps.
To address the elephant in the room regarding Sillicon Knights,
Dyack and McCulloch are abhorant individuals, Dyack is a notorious bully, and harasser, and Ken McCulloch was arrested for possession of abusive images of children in 2013, however they were far from the only people working on the game. A staff that included the future director of the series, Amy Hennig, however, If anyone is uncomfortable watching this LP given the history of it's director and writer I won't blame you at all. But if you do stick around I hope to show you what I love about this game.


Thread Rules



This will be a subtitled video LP of the game. I'm not confident in my own ability to chat over this game alone, and there's so much dialogue that I feel like it'd be interrupting the game if I was doing audio commentary.
Also, I am aware of the issue with the game being 4:3 with the videos rendered to a 16:9 ratio, but it only persists for the first four episodes, the rest are cropped to the right aspect ratio.
For the thread I'm playing, not the Playstation version, but the PC version, modded to run on modern systems, which eliminates the notorious load times from the original game.
As for the thread rules, please keep the following in mind.
Absolutely zero spoilers: This game has a pretty neat story, and is better experienced blind. If you know the story it's fine to allude, vaguely, to things happening later, but no spoilers.
Other than that, if it's happened in the thread, it's open to talk about.
I plan to update every week.
EDIT: 28/1/19: Hey, so after an extended hiatus, I'm shifting to a target of one episode every other week.