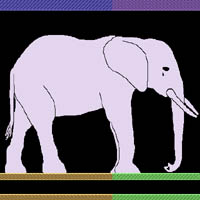 The Game
VVVVVV is a 2d platformer with one simple mechanic, flipping gravity. Developed by Terry Cavanagh and published by Nicalis, VVVVVV is a love letter to the Commodore 64 era of games, which can be seen in its visual design. With a heavy emphasis on exploration, it is up to Captain Viridian to explore a strange new dimension and locate his missing crew members following a freak accident aboard their spaceship.
This LP
I will be covering each aspect of the game, and acquiring all the collectibles within the main game. I will not be acquiring all the trophies in the game on account of some having rather absurd requirements to obtain No Death Mode.
Updates
This LP will be updated once a week, each Saturday. No established time for when however.