http://mammothgamers.com/wp-content/uploads/2016/06/hideo-kojima-productions-photo-640x325-1.jpg
Here comes Hideo Kojima, everyone's favorite video game auteur!
You may know Kojima primarily as the creator of the Metal Gear series, but he's also produced many lesser-known classics such as Snatcher, Policenauts, and Zone of the Enders. A huge movie fan, Kojima typically injects his games with a heavy dose of cinematic weirdness, resulting in a pretty unforgettable and often divisive experience.
Love him or hate him, you gotta give him kudos for his monumental contributions to modern gaming.
Now that Kojima is off of Konami's leash, he's signed a contract with Sony to develop what's likely to be his oddest and most ambitious game yet, DEATH STRANDING. What do you guys think it'll be like?
Trailer 1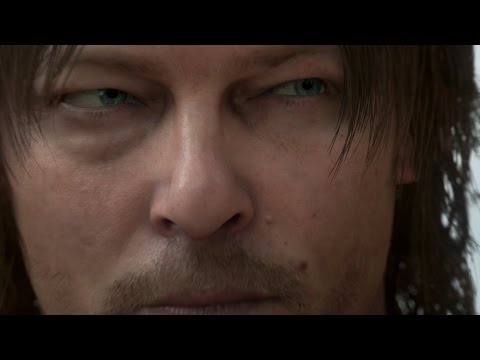 Trailer 2