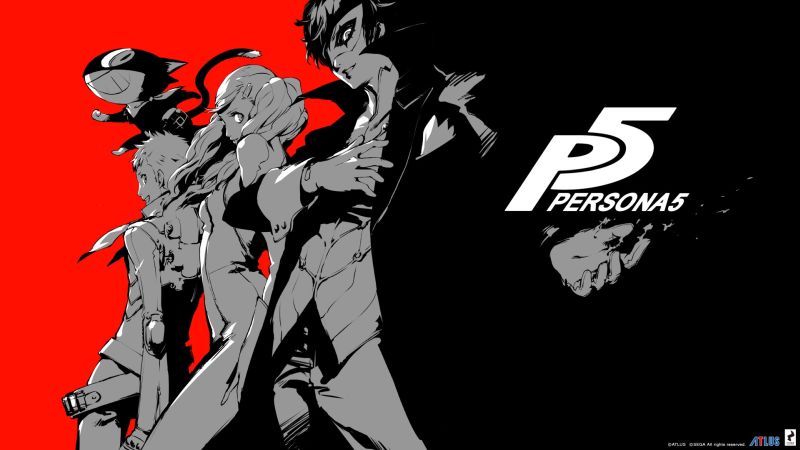 Welcome to the nightmare that will haunt me to the end of my days, also known as this Let's Play of Persona 5! The ultimate in bad ideas begins now.
For real, though, this is a fantastic game that takes what I loved about both previous games in the series (particularly Persona 4) and even Catherine and expands on them in great new ways.
This is going to be an SSLP with a few video links for certain cutscenes and the like. I'll probably also put up boss fights just to give a feel for progression through the game. Hopefully I don't get nabbed by Atlus' streaming restrictions (if they're actually being enforced in any capacity).
Have you beaten this game?
Yes. I have a NG+ file I'm holding onto that I might end up using in some capacity for this later, but the save I'll be using is fresh.
What are you going for?
To see as much as possible. That means all or most Confidants. If we can't fit all of them in I'll find another way to show them off, whatever, but I'll also be loosely following a guide to help out with it. I say "loosely" because the only one right now advocates maxing some of the party members before dungeon 3 and screw that. If we have to get them to Rank 9 and back off for a bit, that's fine. The real issue is just stats and when to boost what, which hopefully will become a non-issue with help from this.

ABSOLUTELY NO FUCKING SPOILERS THIS GAME HAS BEEN OUT FOR A WEEK AND A HALF



Part 1: ???
Part 2: ???-4/9
Part 3: 4/10-4/11
Part 4: 4/11
Part 5: 4/11
Part 6: 4/12
Part 7: 4/12-4/13
Part 8: 4/14-4/15
Part 9: 4/15