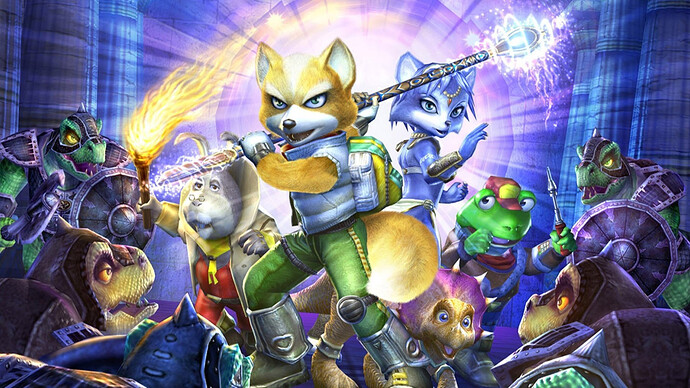 Star Fox. A series that…being honest has had a shaky history with a not so perfect track record. Outside of 64 most games in the series are at best divisive and at worst just plain bad. But the game that really started the trend of division and the most wildly different of the bunch was the Black Sheep 3rd (Or 4th if you count Star Fox 2) Child, Star Fox Adventures.
Not even intended to be a Star Fox game, it originally began life as Dinosaur Planet, Rarewares final project for the N64, intended to push the console to its limit. Long story short, they realized it was too big and shifted the game to the Gamecube, where it would also be reshaped into a Star Fox game ala Nintendos request. Or so we thought.
Within the last few years the internet got its hands on a prototype build of Dinosaur Planet on N64, where it turned out changes to make it a Star Fox game were already in place, dating back much earlier than originally theorized. Just how deep does this rabbit hole go? Is this even a good game to play in this day and age? Will Fox finally say a swear? Find out most of the answers to these questions and more, in this Lets Play.
This will be a alternating Lets Play, where it will be uploaded Tuesday and Thursday one week, then Monday Wednesday and Friday the next, with some time set aside to take a look at the original prototype. Hope you enjoy the ride.