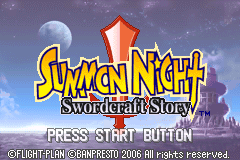 Welcome to Summon Night Swordcraft Story!
I played this and its sequel awhile back and it has been a good while, so reliving it will be a blast!
Hope you enjoy experiencing this as much as I did when I first played this. Also, no spoilers in the chance you've played this!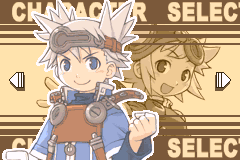 So, we start off with a choice of protag. Their default names are Cleru (Male) and Pratty (Female). From what I remember, dialog is different for which choice you make and is a nice touch if you ask me. I'm probably just going to be Cleru.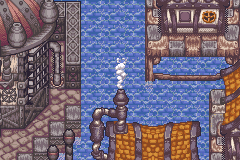 Our hero lives in a town upon water. Sounds like a paradise if you enjoy hearing waves and possibly seagulls or other water birds. I'd love to live here to be honest!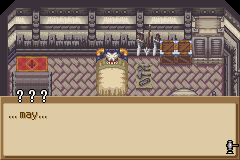 Hark, a voice! I never thought about it, I wonder how many games in general start with the protag asleep.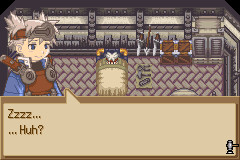 "Huh…? Five more minutes… Zzz…"
???: …cup…
Cleru: Zzzz… Make up? With who?
???: Are you listening to me?! Wake! UP!
Cleru: Zzzz… Oh, it's just Mom…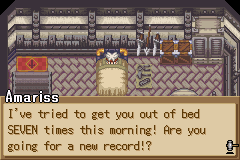 I kinda like this name. Has a nice ring to it.
Amariss: The opening ceremony is today! Remember?! Now get DOWN here!
Cleru: …That's today? Uh-oh… I have to get ready… In a couple of hours…
Yeah, you'd think you would have more pep to you on a day you were likely wanting to be ready for!
Can I really talk though? Either I'm like this or I can't sleep at all when I await a big day I look forward to.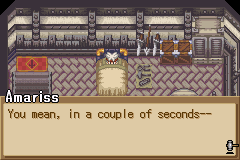 Amariss: What's that? AHHHH!!
Oh crap.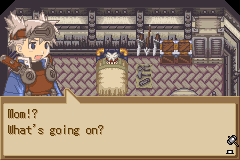 Cleru: Are you okay Mom!?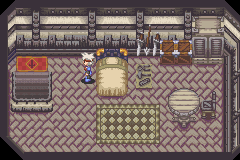 And we get control of the character! Not much to do however… Except-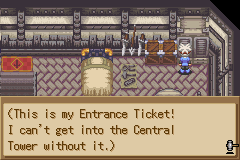 Ignore her for a moment and grab this! Regardless, only thing to do is go downstairs.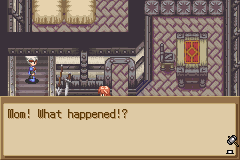 Cleru: …Hello?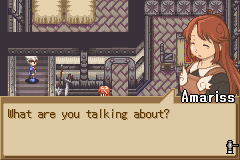 Cleru: Huh? Wasn't you that screamed?
Amariss: Of course it was! I just wanted to make sure you were awake.
Prankster mother…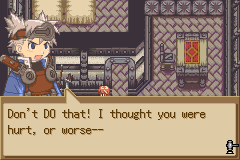 Understandable reaction.
Cleru: WHAAAA!!
Falling down stairs. That's gonna leave a mark…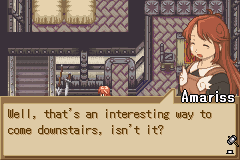 Mother of the year material.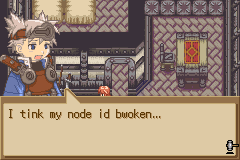 And there's the mark it's gonna leave.
Amariss: That looked like it hurt! Are you alright?
Cleru: Yeah, I'm okay. Just a little embarrassed, that's all…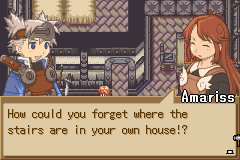 I…have no response to this.
Amariss: Are you trying to make me worry about you!? Because it's working!
Cleru: Of course I didn't forget! I'm fine.
Protags can immediately recover from injuries after all! …Only in cutscenes.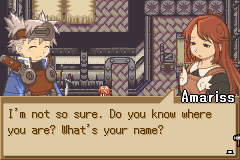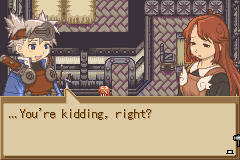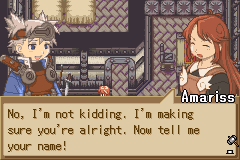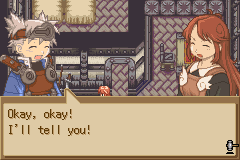 Totally didn't transcript lazy here, nope.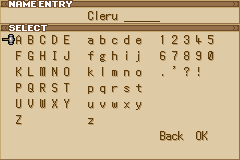 Anyway, this is where you name your protag. Feel free to leave name suggestions if you want, along with if you'd rather see Cleru or Pratty.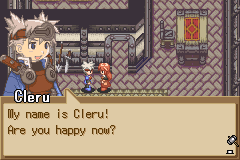 Little tidbit here, if the name isn't the default, protag won't have a name over the dialog box the whole game, that I remember as well.
Amariss: Next question! What is your job?
Cleru: (Why is Mom asking me such silly questions? That fall must have looked worse than it felt…) I work for a Craftknight of course!
Amariss: And what do you do for this Craftknight?
Cleru: I'm his apprentice.
Amariss: And what does this Craftknight do?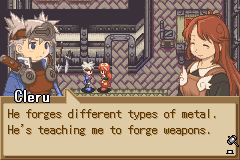 Cleru: Satisfied yet?
Amariss: No, not yet. What is MY name?
Cleru: That's easy. Amariss.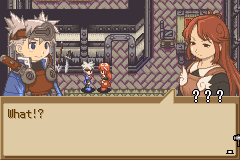 ???: That's not my name!
Cleru: Stop fooling around!
Amariss: I'm just kidding. You're fine.
I love the touch of her name changing to the ??? again just for the joke.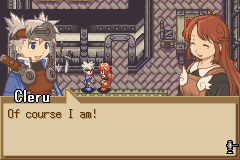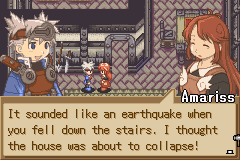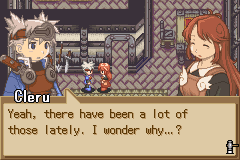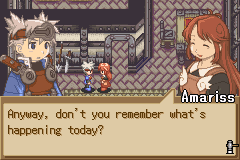 OH NO! I forgot to pick up my dry cleaning! Wait, that's not right…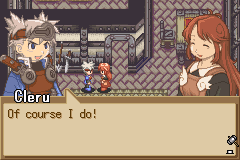 Cleru: Today is the opening ceremony ofthe tournament that determines the new Craftlord! The Craftlord becomes a knight of Wystern, ghe legendary city of swords…and is given the honored task of guarding Parista, the sacred spirit of the holy sword. I never thought I wouod be chosen to participate in the tournament. It almost feels like a dream… But now that I've been picked, I'm going to win the tournament, just like Dad!
Where is Pops anyway?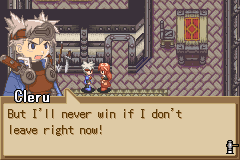 Better skedaddle then!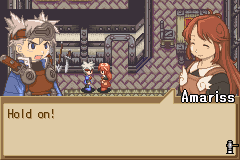 Amariss: Here…take this with you.
"It's dangerous to go alone, take this!"
Cleru: What's this? A good-luck charm? It looks kind of old.
Amariss: That is your father's lucky charm. I made it to protect him.
Cleru: You did?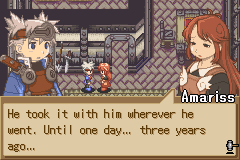 Oh…that's why we aren't seeing him…
![Summon Night (U)-37|240x160](upload://tZE5ZzW58NgdnPgdOyOYqa4J1F.png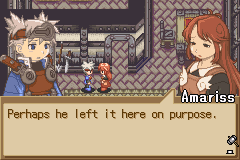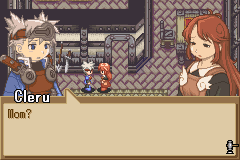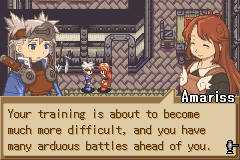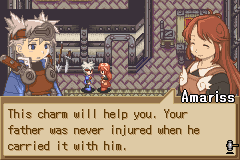 Cleru: Okay Mom.
I accidentally missed that line.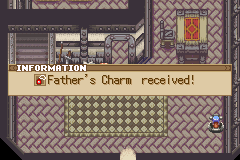 But now we have the charm!
Amariss: You'd better go. You don't want to miss it! Good luck…
Cleru: You can count on me!
We get freedom to move again. Not much to do again except talk to Amariss a little more.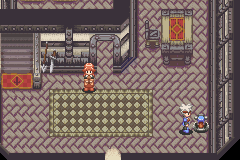 And to grab this.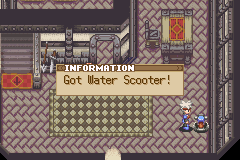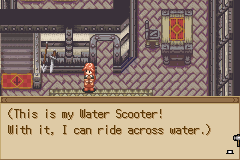 I don't remember using it, but we'll find out down the line!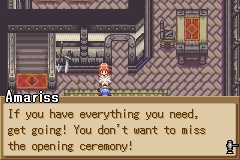 This is all she says. So we better get going!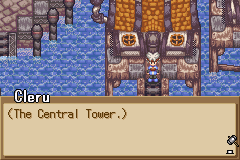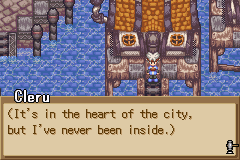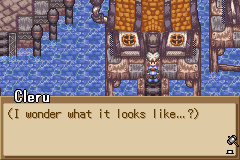 We're definately heading there ASAP!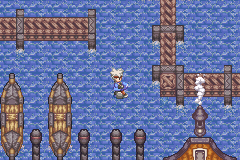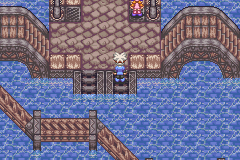 Water Scooter in action, the steps were where I could get on and off it. Would be pretty fun to ride one in real life though! Anyway, time to arrive to Central Tower.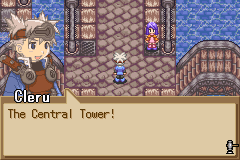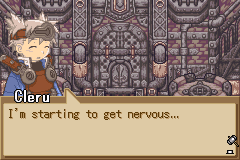 I feel you Cleru. I get nervous about ceremonies and gatherings in general.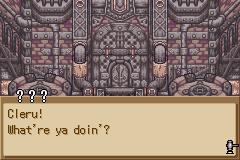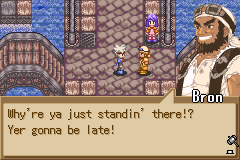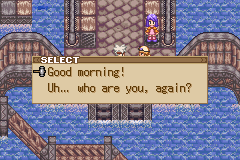 Hmm, a dialog option. Forget what these affect past dialog, if they do. Let's be polite!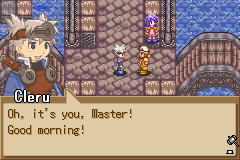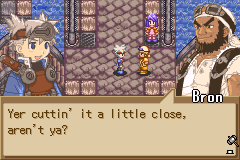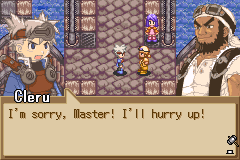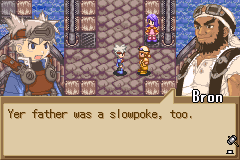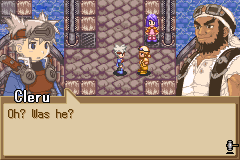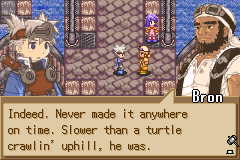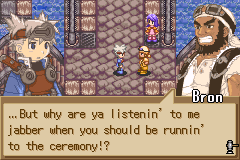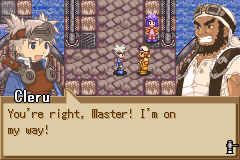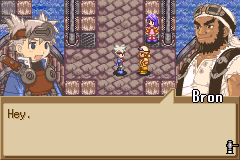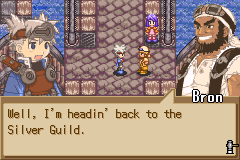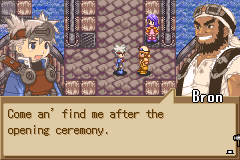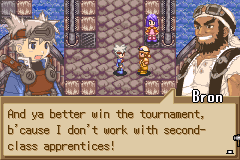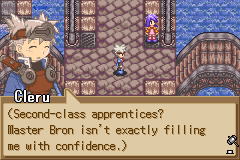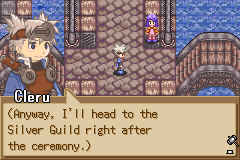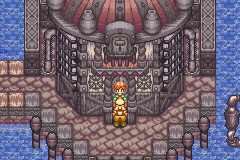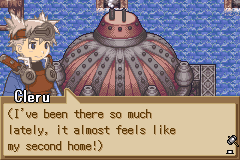 With that, we are free to roam again. Or rather go progress the opening here.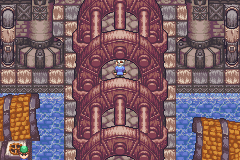 Fascinating design of this walkway. …What? Just trying to make conversation.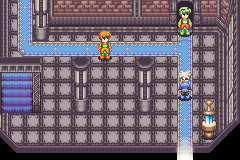 Welcome to Central Tower. Let's see what these guys have to say.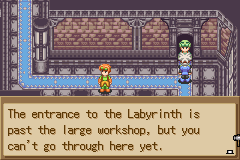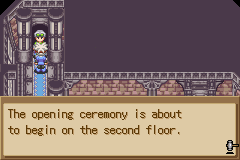 Going UUUUUUUUP!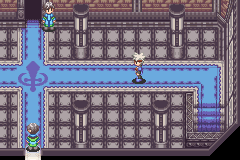 I like the asthetic here.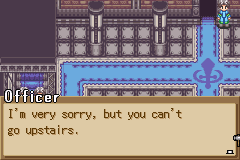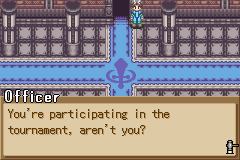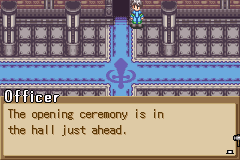 Ah, my apologies good sir. Good day.
Officer: Entry Ticket please.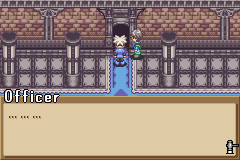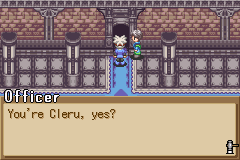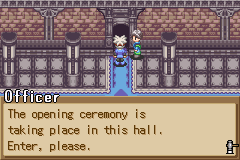 Finally made it. Hopefully we aren't too late!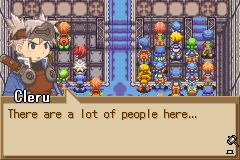 Yeah. The game also gives us some freedom? We can only talk to the people right next to us though.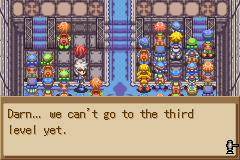 Person: Hey, you!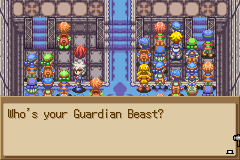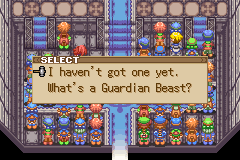 Huh? Can be honest or ask what that is… Let's ask!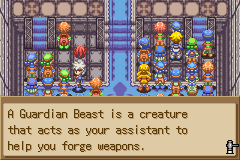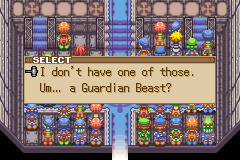 Er…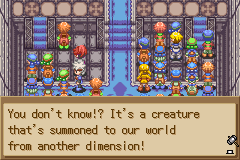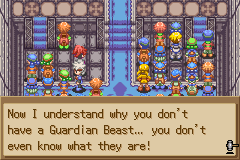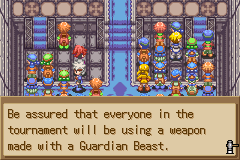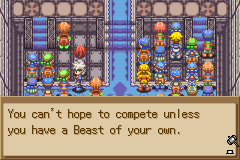 R-Right… Perhaps we should get one of those.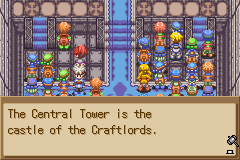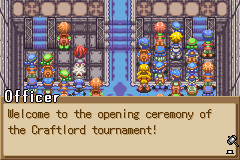 Alright, everyone shh. Officials are talking!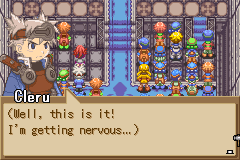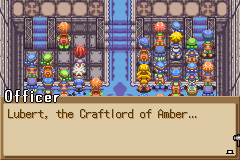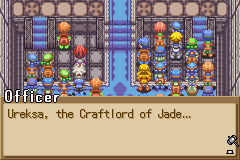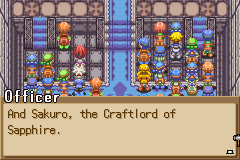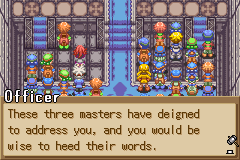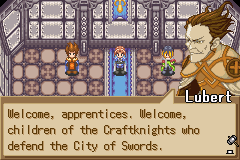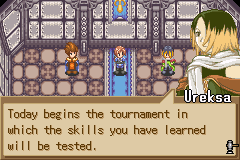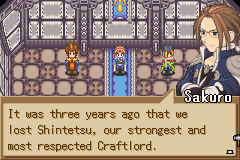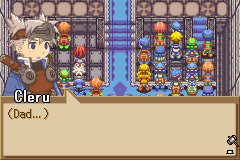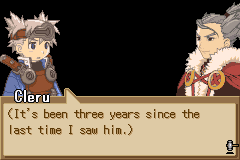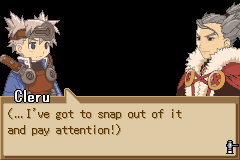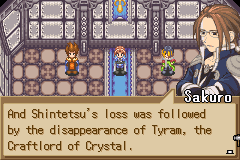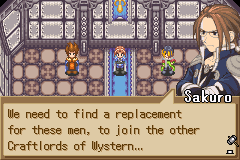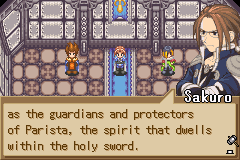 Sakuro looks like a character I know of and I have no idea who. It's kinda bugging me.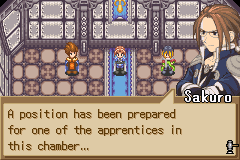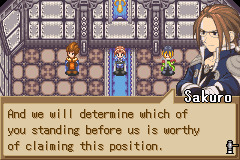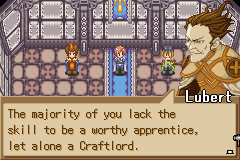 Well screw you too then buddy.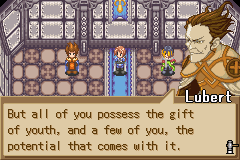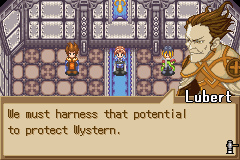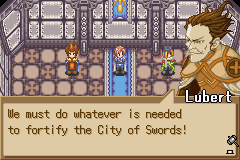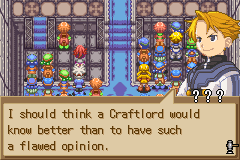 Yeah you tell him whoever you are!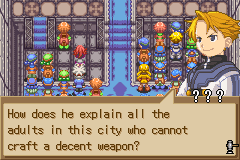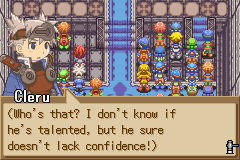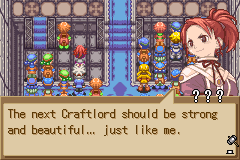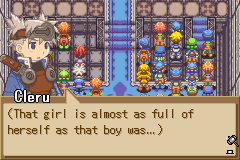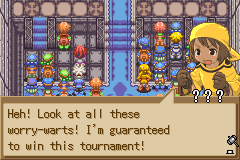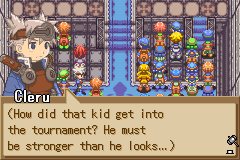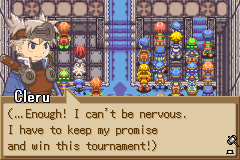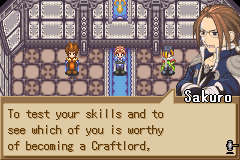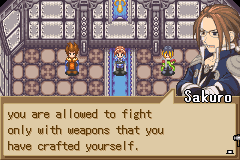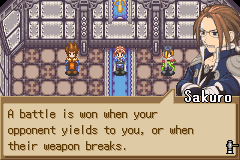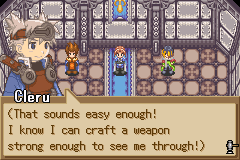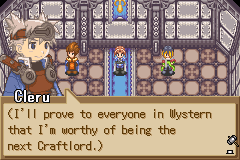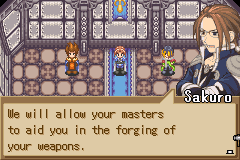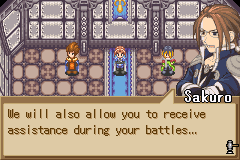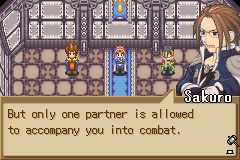 Sounds like a decent deal. Hmm, I'm definately ready to get forging!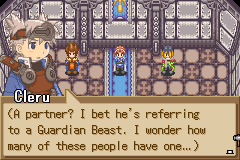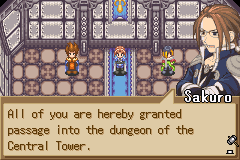 Insert Zelda Item Get tune here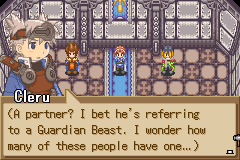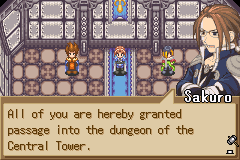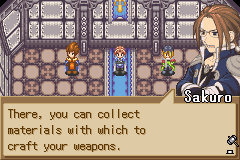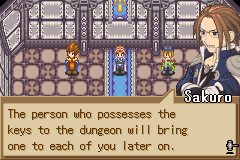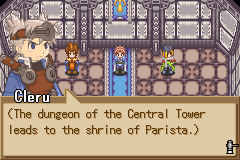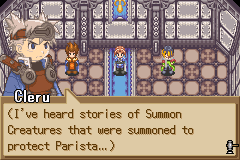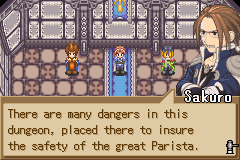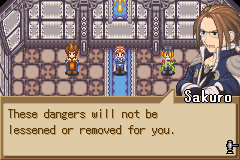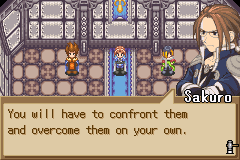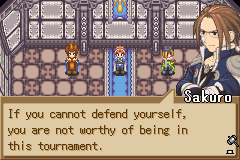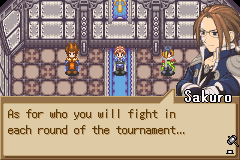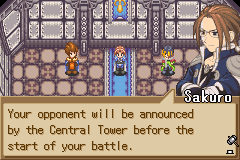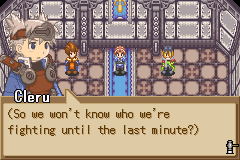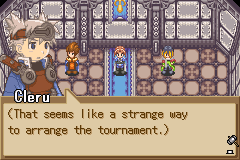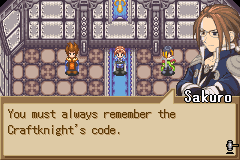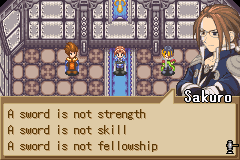 Eh, some people may argue about that Sakuro.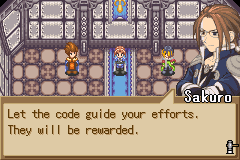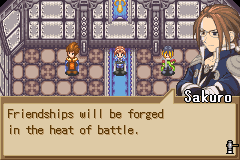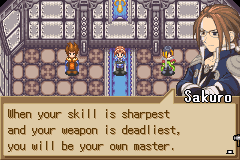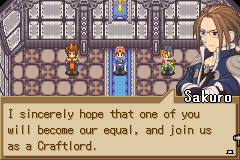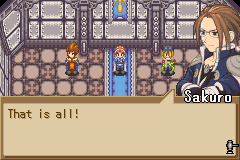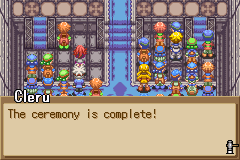 After that, it dumped me back out into the second floor lobby. Time to go see Master Bron! Maybe he won't be so wordy…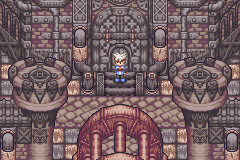 Refreshing change of scenery after that cutscene, huh? Also, don't worry. I'll see about a better way to get all the dialog out with less eyestrain. Anyway, back to heading back to Silver Guild.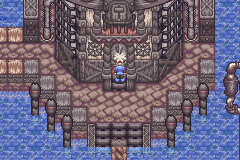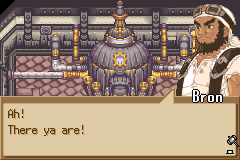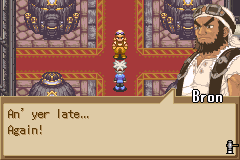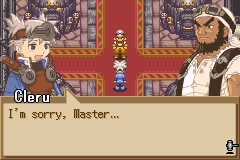 "Sakuro kept talking!"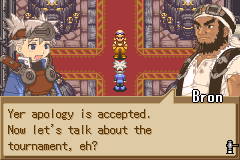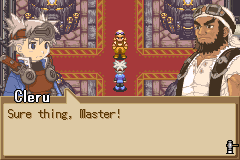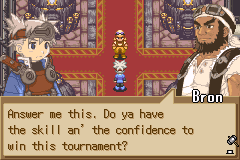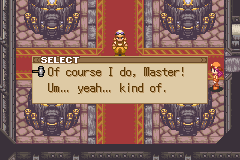 Well, heck yeah! I feel real confident!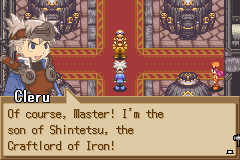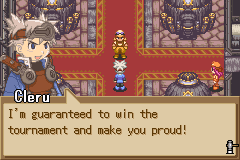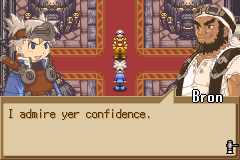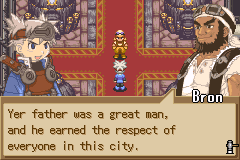 Way to crush a kid's confidence Bron. Then again you don't want him to grow an ego…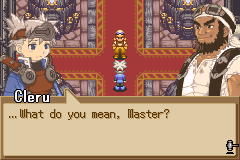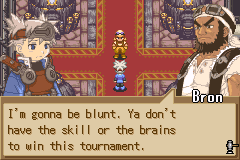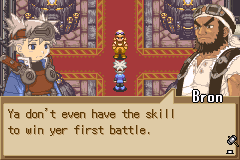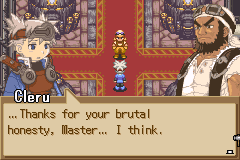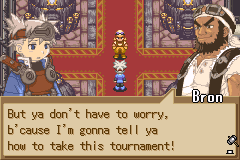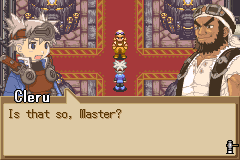 Somewhere im Gensokyo, Rumia felt a disturbance.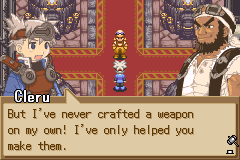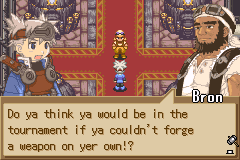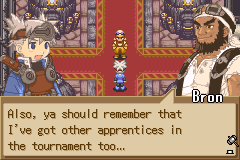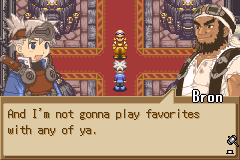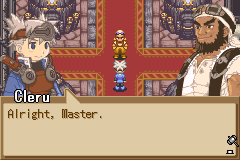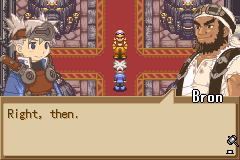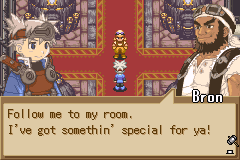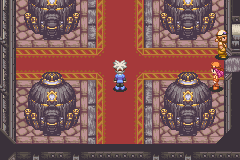 Another bit of freedom. Least it helps take a break from the dialog, even if only for a short while. What could Bron have in mind?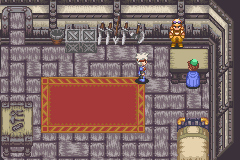 Who are you? Bron, please explain.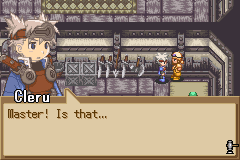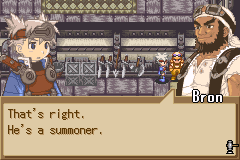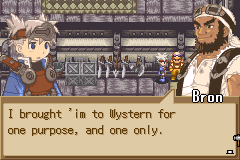 Met- I mean Guardian Beast? Well, hey lookee there!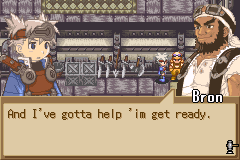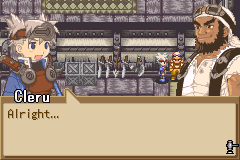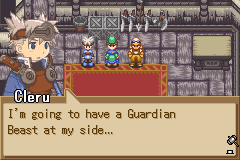 Okay, I'm going to cut it here for a few different reasons!
Let's be honest. It's gone on long enough!
I want you guys to have a bit of input for: Cleru or Pratty and the Guardian Beast! As well as their names! There's a few options depending on a few questions the summoner asks. They are the following:




I already overwhelmed myself and possibly you, the reader, with the length of this.
Bit new to LP'ing so, advice is appreciated if given.