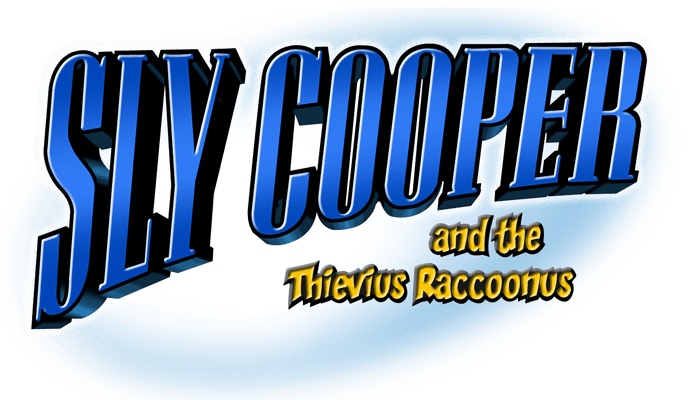 Sly Cooper is a very fun game for the Playstation 2. A collect-a-thon platformer that stood out from the crowd with an interesting cast, storyline, and challenging gameplay, it was the first entry in what became a successful series of games, and Sly himself was established as one of the prominent names among Playstation-exclusive characters.
So for my first real Let's Play, I'm going to be tackling this classic of the PS2 library and relive the thieving adventures of Sly and his gang (well, mostly Sly) as he enacts his quest to retrieve the pages of the Thievius Raccoonus and save his family's legacy.
SO HOW WILL THIS LP WORK?
This is not a 100% run, for the simple fact that I have never managed to grab every single collectible in the game. I will attempt to grab as many clues and open as many vaults as I can over the course of the game, and I am going to be keeping a sharp eye out in every stage for exactly that reason. Plus, each vault contains an upgrade, so I have no reason to deliberately avoid them. So while I might not be finishing the game with absolutely everything, I will absolutely finish it with as high a completion percentage as I can achieve.
Also, seeing as this is my first Let's Play, I am more than willing to take any criticism and commentary that you are willing to give out. Hearing where I need to improve is the only way that I will be able to learn, and I appreciate any opportunity given to me to do so.
EPISODES
Tide of Terror
Part 1- Sneaking Through the Tutorial
Part 2- Beginner's Heists
Part 3- Things are Heating Up
Part 4- Sly of the Sea
Part 5- Clearing the Storm
Sunset Snake Eyes
Part 6- Welcome to Mesa City
Part 7- The Casino Caper
Part 8- Special Murray Edition
Part 9- Carmelita Returns
Part 10- Wrecking Crew
Part 11- Ledge Hopping
Part 12- One Ugly Muggshot
Vicious Voodoo
Part 13- Voodoo Adventure
Part 14- Sly Meets The Beast
Part 15- Ghost Hunting