THIS GAME CONTAINS DEPICTIONS OF BLOOD AND VIOLENCE



THIS GAME CONTAINS DEPICTIONS OF MEDICAL MALPRACTICE, PATIENT ABUSE, SOLITARY CONFINEMENT, AND HARM AGAINST MINORS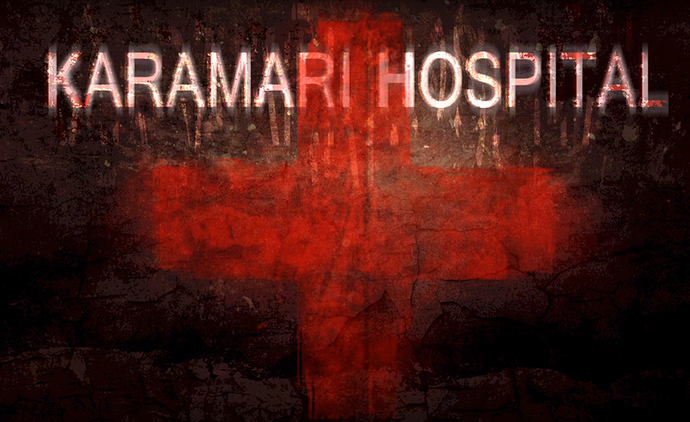 ---
WHAT IS THIS?
Spooky's Jumpscare Mansion is a free, first person, "cute" horror game created by Akuma Kira and Psychobilly2422 in 2014 under the name "Spooky's House of Jumpscares." In 2016, the name was changed to the much less catchy "Spooky's Jumpscare Mansion" following a cease and desist by a German app developer called "Spooky House." You are an unnamed protagonist, who decides to explore a mysterious mansion inhabited by the ghost of a 12 year old girl, "Spooky." The game consists of 1,000 rooms, mostly randomly selected, where you must wander through discovering notes left by other explorers and avoiding the numerous "specimens" spooky has been collecting.
At the end of 2015, the team released a $2.00 DLC by the name of "Karamari Hospital." It differs slightly from the main game, as instead of mostly exploring random rooms with the occasional monster's domain the entire experience takes place in the titular hospital. Now, a scary hospital is perhaps the most overused horror environment besides "asylum," but the strength of this game lies in the way it uses clichéd horror tropes in a surprisingly effective way.
---
##SO WHY START WITH THE DLC?
In fact, me (Andy) and John did a full playthrough of the main game already, but as it's both a little rough and was near the end of it's completion when this forum was born, I decided to save this thread for these videos instead! This time not only do we have our third co-host Mikah along for the ride, but we are also using his super good musician equipment instead of my laptop+snowball combo.
We're going to be as comprehensive as we can. I don't think I'm going to go through the effort of recording every death scene, for example, but we plan on finding every specimen and getting any alternate endigns that MAY OR MAY NOT EXIST.


ALSO WE'RE NOT ACTUALLY USING A SCARECAM OH GOD

---
##UPDATES
We release episodes every weekday if we can manage it!
[Update #2: The Morgue] (Spooky's Scarecam Mansion - Let's Play SJSM: Karamari Hospital)
Update #5: