Probably my favorite series although I wish more people knew about it! It's fun and has a very unique approach to portraying psychic powers by designing them as figures or any other sort of manifestation, aka "stands". It definitely makes the action more engaging and I haven't seen anything quite like it since.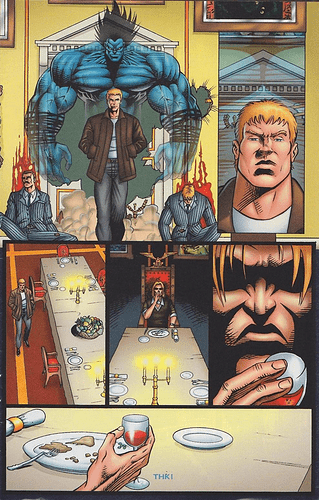 I figured a lot of us here seem to enjoy JJBA and it's a big enough series that it could use it's own separate topic instead of just being mentioned in the anime thread.
I think it should go without saying that we don't post major spoilers without putting them behind spoiler blurs. I know people argue that with the comic having been around for the last 30 years we should all be caught up to part 8 by now but I still don't think it's really fair to newcomers. Some people would rather stick to the anime and that's fine! Please don't be elitist here. I feel the fandom gets enough of that and it feels like a big turn-off sometimes.
Why don't we have a few questions to start us off, huh?
How did you first hear about Jojo and where did you start?
Favorite part? Spin-offs?
Favorite Jojo? Villain? Characters in general?
Favorite stand?
As Araki's art has evolved over the years do you have a preferred style?
Which games do you like? This includes fan games like 7th Stand User.
Are you excited about that live action Diamond Is Unbreakable movie?
Do you have any merchandise?