Shin Megami Tensei is a game series first released in 1987. Megami Tensei was an adaptation of a sci-fi novel Digital Devil Story by Aya Nishitani. Shin Megami Tensei was released on the Super Famicom in Japan in 1992 and has since had dozens of titles released in the main series and in spin-offs.
With a few exceptions the story-line of each game usually involves a young male protagonist who is forced to participate in a war between Demons of Law and Chaos – two ideologies which are constantly opposed – and asked to side with one side or the other.
The main series SMT games are dungeon crawling RPGs with monster (demon) befriending and fighting. Key aspects of the series include but are not limited to: Demon Negotiation, Demon Fusion, and Multiple Endings.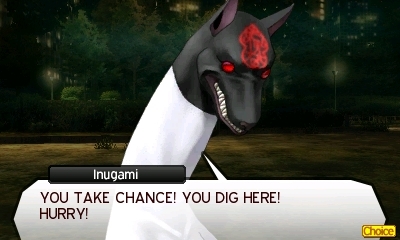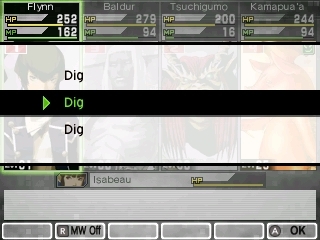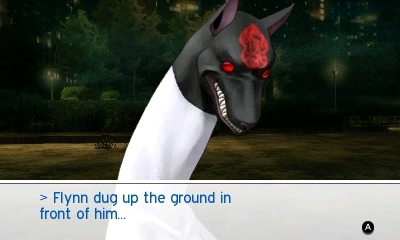 (I think negotiations are breaking down)
Apart from the mainline SMT games there are several spin-offs with sometimes wildly different genres and focuses.
Persona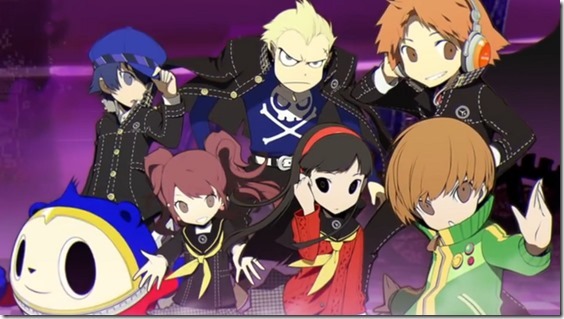 Focusing more strongly on the bonds between people, facing the demons within yourself, and (as of P3) some mild dating-sim elements, Persona is probably the most popular spin-off in the SMT series. It's so popular that I almost feel like it should have its own thread.
Devil Survivor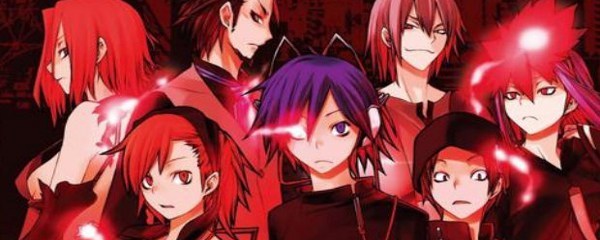 Devil Survivor is a Strategy RPG with a tone similar to both Persona and mainline SMT. There are only two games in the series currently (both on the DS with 3DS enhanced ports). The plot involves a disaster striking Tokyo and a group of humans who try to survive. Devil Survivor games have a strong emphasis on replayability and typically have more endings than mainline SMT games.
Others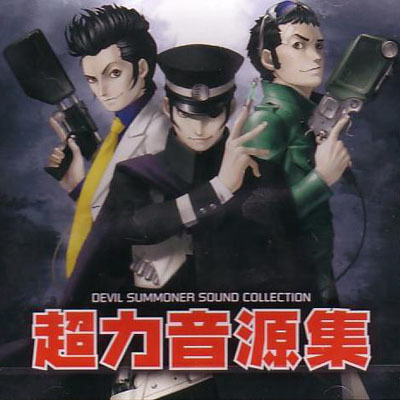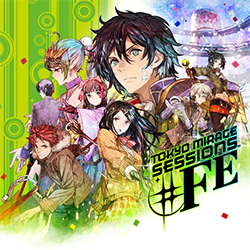 Devil Summoner is a series I never really got a grasp on. In a sense it is more like a mystery/crime solving game but functionally it doesn't adhere to one particular genre. The first two games in the Devil Summoner series are standard dungeon crawling RPGs and the Devil Summoner Raidou Kuzunoha games are Action RPGs set in early 1930s Japan.
Tokyo Mirage Sessions #FE is a relatively new game created as a partnership between Atlus and Intelligent Systems. There is a Let's Play going on right now

in this thread. It has elements of Persona, mainline SMT, and Fire Emblem with an Idol/Entertainment Industry wrapper and an awesome aesthetic.
============
Persona 5 is coming out on April 4th this year

Post your favourite SMT game
Tell everyone if you prefer Law, Chaos, or other ideologies somewhere in between
Please tag spoilers

Let's not post about how Persona isn't real SMT
PS This is my first time posting a thread so if there's anything you think I missed just tell me and I'll try to slot it into the OP. Thanks