WHERE: The Animal Planet Channel
WHEN: February 5th, 2017, 3PM Eastern
WHO: The starting lineup for both Team Ruff and Team Fluff
WHY: Dogs own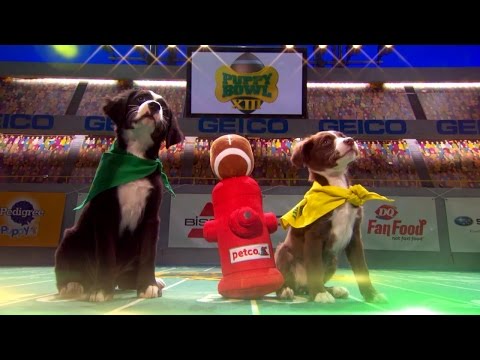 ---
The Puppy Bowl is a time-honored American tradition going for its thirteenth year in 2017, in which puppies take to the astroturf stadium and duke it out to show just how gottdang adorable they are.
Two teams, Team Ruff and Team Fluff, go head to head and attempt to out-play, out-score, and out-cute their opponents (and sometimes their teammates) in any way they can. There's even Kitten-Cam and a Half-time Show for cat lovers! Let's not talk about the time the cats attempted a coup live on national television.
Here, we shall discuss the potential of some good pups in each time, why some are just as valid as others, and why you should spay and neuter your pets, and adopt, don't shop.
WHO DO YOU CHOOSE??[poll]
Team Ruff
Team Fluff
[/poll]
If you want to know who my Puppy Bowl MVP is, all you need to do is go back to Puppy Bowl IX, in which my heart was stolen by Sally, the dachsund-basset mix. Truly, a sportsdog among sportsdogs, with no peer.
What a good dog.
---
But tlarn, what're the rules of Puppy Bowl? And what about the Super Bowl
only bowl I wanna hear about is the camera at the bottom of the water bowls for prime drinking angles.