I've been a collector of one thing or another all my life. In elementary school it was pogs, erasers, and stickers. High School through college my passion was collecting anime dolls and figures while as an adult my collecting habits have become more video game focused.
What sort of things do you guys collect? How did you start your collections and what are some of your favorite items?
To get things started here are some pictures of things I'm currently passionate about collecting nowadays
Silent Hill
I've been a fan of the game since the original was released in 1999 but I didn't realize there was actual merchandise besides soundtracks and guides until 2004 when I spotted a James Nurse statue for sale on ebay and after that all bets were off!
Compared to other game series there really wasn't a lot to really buy but after 13 years I've built up quite a collection of items that covers every game in the series.
Here's a group shot of all my items set out back in 2015 (90% of my stuff is usually not on display)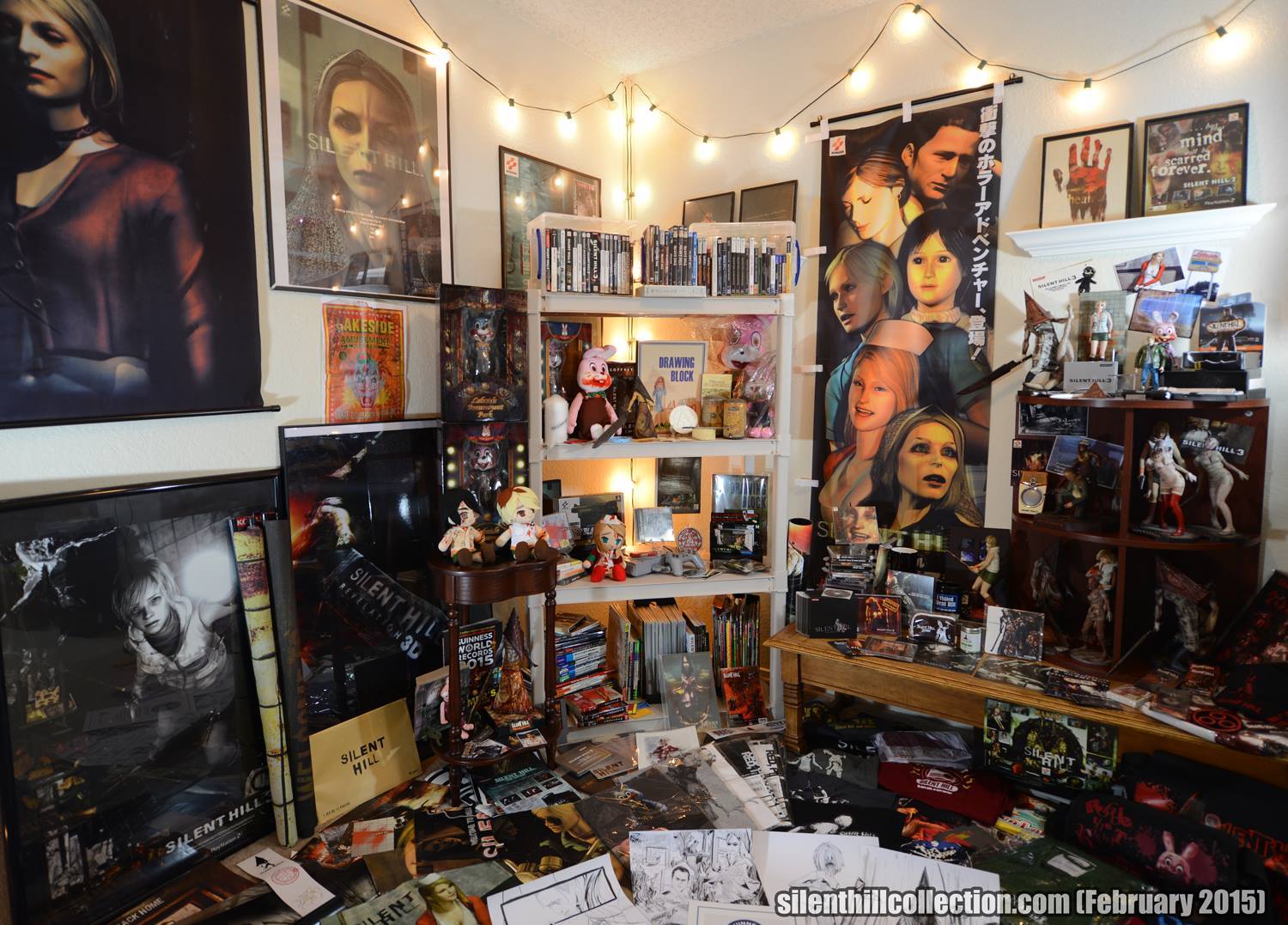 Some of my favorite items include:
Deadly Premonition
Like Silent Hill I've been a fan of the game since its release and despite not having a lot of stuff made I've built up a bit of a collection over the years.
Collection pic from 2014

Currently I'm trying to get a sealed copy of every regional release of the game! I have about 14 versions spanning 3 platforms (Xbox 360, PS3, PC), 3 releases (2010, DPDC, DPDC:CE), and 8 regions (US, UK, DE, IT, ES, JP, KR, and ASN)!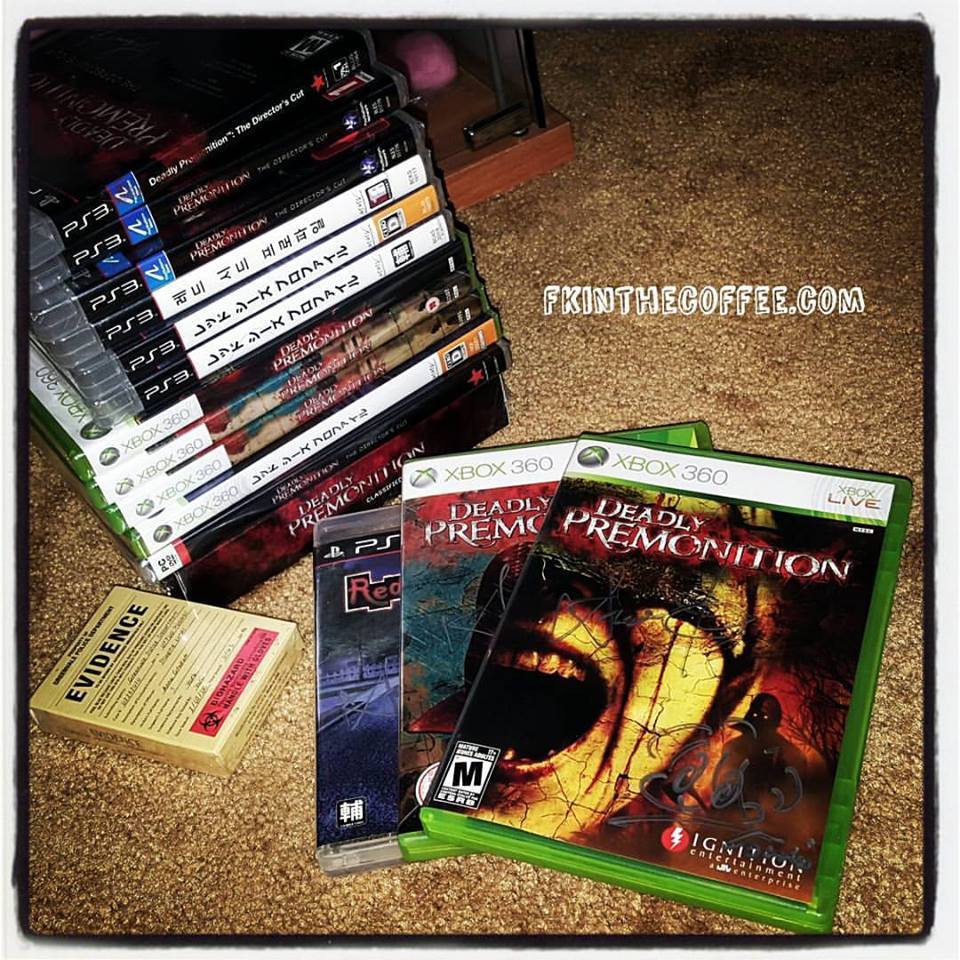 Some of my favorite items include:
My signed DPDC Anna canvas I won in a Rising Star Games art contest
My custom York and Raincoat Killer action figures
Promo jar of pickles sent to press who reviewed the 2010 game in EU