Hello Everybody! This is my first posting on this message board, but I was directed to it by some good buddies from a few different Discord chats and it seemed like the type of thing I should poke around in. Thought I would open up by sharing an ongoing project I was really excited for last year, that being Pokemon Moon. Feedback is welcome and appreciated, btw!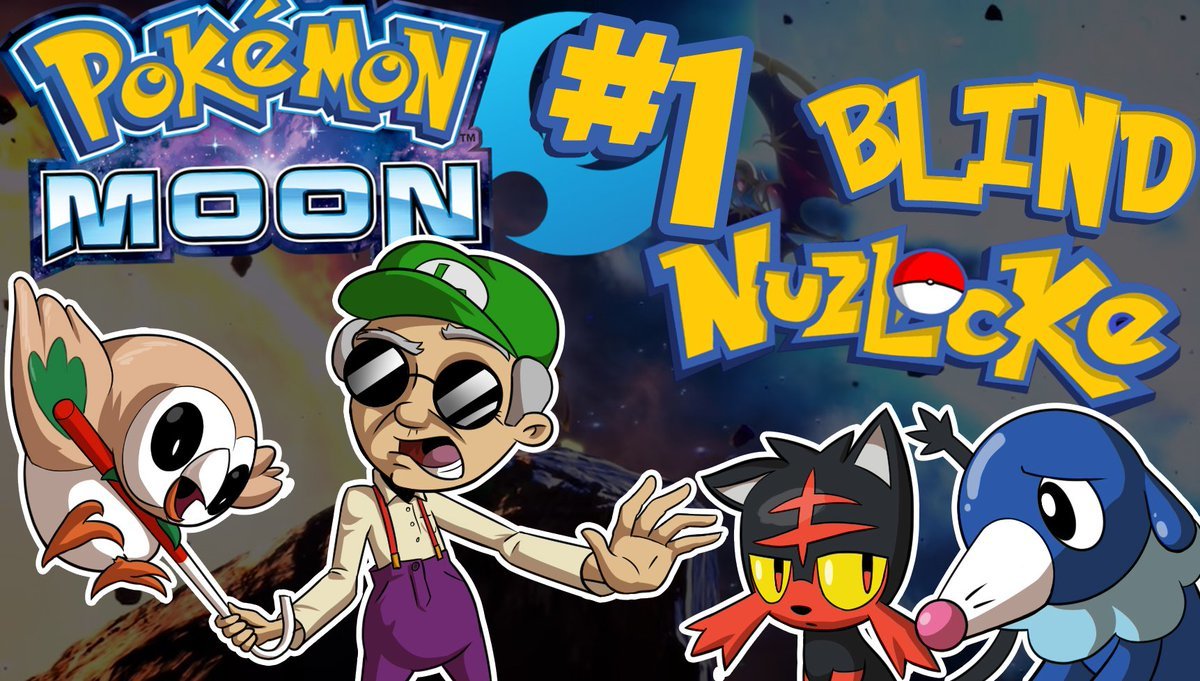 This is an ongoing series. I'm not sure exactly what formatting or templates you guys like to use for the introduction of a new LP series (for example I see a lot of the other topics have bolded headers but they're all different) but I'll try to give a quick summation of what it is (it's all explained in more detail in the videos anyways.)
THE ELEVATOR PITCH IS…
I haven't played a pokemon game since Pokemon Emerald, in gen 3. I got a 3DS from a friend at work, had a stupid idea to spend too much money on a 3DSXL capture card to play the newest pokemon when it came out as a blind nuzlocke, and now I'm 22 episodes and 4 trials deep. Somehow.
I know nuzlockes are pretty common in LP stuff nowadays, but it's not very often one gets the opportunity to return to a series after 12 years and basically catch up on everything at once. I thought it was a cool idea, so here I am.

As for format / personality, this is a solo series so it's a bit different for me from my 2-man letsplays, but I do try to keep up commentary, at least attempt to be funny and improv, I read out cutscenes (the story is part of a blind LP after all) and cut out periods of downtime or silence when nothing interesting is happening.
I took a lot of inspiration and guidance for this type of LP from Projared and PBG's past nuzlockes and have sunk a lot of work into making it polished and presentable - I don't mean to imply anything about anybody else's videos, but I really didn't want this series to be "Amateur Hour" after investing so much in the setup.
VIDEOS
I'll just post the first episode and the episode from the latest gym / trial in the game for now, and then a link to the playlist for anybody who wants to watch what came in between.
Playlist for all the videos in between…
Now, to go looking through the rest of the posts on this board!